Ahead of the upcoming second radio ratings survey of 2017, we speak to the top execs behind the scenes, take a glance at the badges of honour from survey one and ponder what, if anything, is the missing story in radio?
As discussed in our in-print "behind the thriving radio scene in Australia" feature, which looked at what the networks are doing in the tech and innovation stakes, the medium is rich in heritage, increasingly sophisticated and is becoming an even more popular choice for marketers.
It's also not just local growth. The latest Advertising Expenditure Forecasts by Zenith, released last month, shows radio grew globally across the board by 5.8%, with big spending categories such as retail and automotive coming out on top. 
Speaking to AdNews, Australian Radio Network's (ARN) national content director Duncan Campbell (below right), who has been in his role for nearly seven years, says strong interest in radio is evident with regard to ad spend.
"Radio still dominates in terms of audio strategy for ad spend, but we certainly acknowledge it can work in combination with a broader content strategy including digital, social content and the rise of podcast," Campbell says.
Advertising trends
In terms of any advertising trends that are clear within radio, Nova Entertainment's group commercial officer Peter Charlton says media agency expenditure on metro FM radio for survey one and through Q1 remained as strong as it was for the same period last year. 
"Radio continues to benefit from the fact that revenue follows audience and with a really robust audience radio has seen little revenue disruption," Charlton explains.
He adds that Nova Entertainment has experienced this revenue trend with a significant increase in investment in the Smooth brand across this period.
"The demand for advertising proposals closely integrated with content continues with radio becoming core to more multiplatform solutions. Radio is definitely seen as the influencer medium for consumers digital habits," he says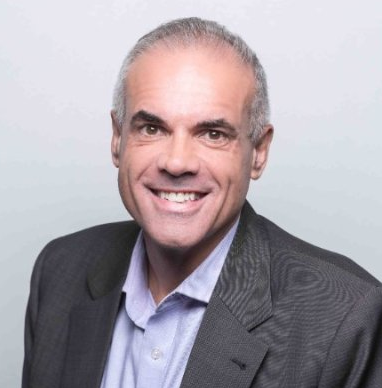 We don't make knee-jerk reactions 
While being aware of where it can strengthen and consolidate, Campbell says ARN is confident that as the year progresses it'll see even stronger numbers across its survey results.
"No immediate changes were made as a result of survey one. We continue to remain strategically focused which means we don't make knee-jerk reactions to any one survey result because we have confidence in our strategy which has its foundation in solid, listener-based market research," Campbell says.
He says while all survey results are important, the initial two to three results of the year do reflect any positive momentum stations and the network might be building so in that context, the first few surveys are important. 
Nova Entertainment's group programme director, Paul Jackson, who has been in his role for just over six and a half years, hailing from Virgin Radio and Capital FM in London, says there were not so many surprises in the first survey, but it was the network's best ever survey one results.
Likewise, Jackson says no changes at all were made after the dust settled from survey one.
"We started the year with our Nova brand refresh, Nova's new TVC, consistent and strong line-ups around the country, Ed Sheeran playing the Opera House for us and great plans for the year ahead," he says.
"Over on Smooth FM we continue as we were last year with a wonderful set of records and top class presenters reaching even more listeners than last year."
WSFM has been keeping a keen eye on Smooth's success and has in essence replicated its style in order to try and get ahead. It'll be interesting to see who takes the mantel here in next Thursday's survey two.
While Smooth FM won over total listeners in Melbourne in the last ratings it's also after the Sydney win, which ARN's WSFM station netted.
Campbell says its Sydney duopoly has had a very strong start to the year with WSFM named number one FM station and Kiis 1065's Kyle & Jackie O Show maintaining their hold as number one FM breakfast show.
In addition, Campbell says he's pleased with Brisbane's 97.3 remaining the number one station overall; Mix 102.3 "continues to dominate Adelaide" as number one station overall; Jodie & Soda number one FM in Adelaide breakfast and Hughesy & Kate number one FM drive show; adding that 96FM Perth displayed strong growth, up 1.8% following a change in music positioning in January.
In terms of ARN's hurdles ahead, Campbell says its challenges are with the very competitive Melbourne market continue to be a focus for it across both Kiis 101.1 and Gold 104.3; to continue to strengthen the position of both Melbourne's Gold 104.3 and Sydney's WSFM 101.7 to ensure their ongoing success in challenging Smooth's advances, as well as continuing to build on the growth Perth's 96FM had in survey one.
Let the bread rise 
Chief creative officer at Southern Cross Austereo, Guy Dobson (right), says what surprised him most so far this year has been the transfer of audience from 97.3 Brisbane to Triple M Brisbane and Hit 105.
"We knew they would come over but didn't think it would happen so quickly," he says.
The 97.3 Brisbane station is a 50/50 joint venture between Nova and ARN in a jointly purchased license deal that reported cost $67 million back in 2001.
"Also, the rise of 2Day FM breakfast with Em & Harley. The show is so dimensionally opposed to what we have had before so we thought it would take another few books to see that show rise," Dobson says.
He also added that no changes were made ahead of survey two.
"Changes were all made at the end of 2016. We have the bread in the oven and we are now letting it rise!" Dobson says.
See here for: We're 'outperforming the market' – SCA CEO on bumper results
Network predictions for survey two
"There is always a small element of luck with everything in radio, but as a network we don't hang our hopes on anything. We research the markets thoroughly, create a strategy and execute it well," Campbell says.
"We have confidence that Brisbane's 97.3 will return to a more dominant position in the market and that 96FM in Perth will continue grow its audience off the back of the new format and that will help strengthen the network overall."
Looking ahead to survey two on April 27, put simply, Jackson says: "You give it your best shot in each survey and move on. The most important moment in life is always the next one. See here for: First radio ratings of 2017
"In this business I never get my hopes up too high and I keep all my predictions between me and my teams! Although, if all our stations go up I'll be happy."
Thriving off the competitiveness
The industry rivalry in radio is no secret, with many admitting it's a huge part of the buzz of working in the space. In asking Campbell his views on any other network's performance, he says as is the case every year, SCA's Triple M had a spike for survey one in Brisbane and Sydney, but throughout history he says this has never produced a trend.
"So we would expect that will settle back in the next survey," he says, adding that "the much-marketed" Hit Network for SCA continues to struggle in survey results.
"For our stations and shows, any momentum strengthens our resolve and builds on the confidence we have for the work that we're doing daily," Campbell adds.
Another 'stellar year ahead?' Radio predictions for 2017
What's the missing story in radio?
While radio is a strong medium and is performing well, Campbell says as an industry there is an opportunity to do more to work together to promote the importance of radio, particularly the strong connection listeners have with their favourite on-air personalities and stations.
"Radio still attracts big audiences, music streaming services have been complementary to radio listening rather than a genuine alternative and that message needs to be reinforced with our clients and the market in general," Campbell says.
Jackson says it's not so much about the missing story, but is more about reinforcing the story.
"Radio has record cumulative audience numbers and high levels of engagement, as well as deep client integration through both the talent on air and social assets. As a way of reaching mass audience radio has never been more powerful," Jackson (right) says.
Dobson, who on radio rivals says "every other radio network delights us in some way or another", adds the fact the Triple M Grill Team are now the number two breakfast show in Sydney is key for them.
"It's a fantastic show, targeting men and has been consistent for a very long time now. I don't think the show gets the accolades it deserves," he says.
Where marketers should spend in radio
Charlton says the best advice to a marketer, on placement of their audio ad spend, is to follow audience and relevant content across all audio platforms, adding that the robust nature of radio's audience is due to its ubiquity.
"Audio/radio content is ever-present due the accessibility that mobile brings to the medium. A radio/audio schedule should include all formats although consideration should be given to the type of listening done," he says.
"How an advertising message is consumed in different audio environments is important. Content can be truly 'native' in podcasts where engagement is high (an active listen) but an advertising message can be perceived as intrusive and unwelcome in the middle of your 'record collection' in music streaming."
See here for: 'You don't have to scream at the audience' to get cut through in audio
Familiar with how radio played out last year? If you want more check out past surveys below:
Check out our coverage of all surveys below:
Survey one: First radio ratings of 2016
Survey two: Sam and Rove struggle to move the dial
Survey three: Fitzy & Wippa wobble breakfast rival WSFM
Survey four: Consistency key in Melbourne radio battleground
Survey five: Bumper survey for Sydney Smooth
Survey six: Smooth drives it home, Rove & Sam gain share
Survey seven: Kyle and Jackie O storm breakfast; Hamish & Andy speed up in drive
Survey eight: Final radio ratings of 2016 
Have something to say on this? Share your views in the comments section below. Or if you have a news story or tip-off, drop us a line at adnews@yaffa.com.au
Sign up to the AdNews newsletter, like us on Facebook or follow us on Twitter for breaking stories and campaigns throughout the day.