This first appeared in the July issue of AdNews Magazine.
Rob Galluzzo is a pioneer in the production industry and has a reputation as bold as the prototypes that lay around his office. In one corner, there's a self–playing drum kit and on his desk, a bottle of Coca–Cola that uses gas from the bottle to fuel an air horn - an idea he came up with while daydreaming in Nick Worthington's office.
For most creative bosses, it would be hard to imagine an industry without Galluzzo, but growing up with traditional Italian parents in Sydney's southern suburbs, advertising was not on the cards for the Finch founder in his early days.
Galluzzo's father owned several chemist shops, which Galluzzo was set to inherit, and he felt pressured to follow in the family footsteps and become a pharmacist.
"My parents were old school and said I couldn't leave university unless I had a job," he said.
"I must have been quite rebellious back then because I looked in the paper, and almost out of spite, I saw an ad for a role as national visual merchandising manager for Bras N Things, and applied."
It was at Bras N Things that Galluzzo's creative flair came to the fore and it wasn't long before founder, Brett Blundy, took notice. He needed someone to rebrand his flailing music chain and the task landed on Galluzzo's desk. In 1992, Galluzzo came up with the name 'Sanity' which was rolled out nationally before he exited the business to join Y&R as a despatch boy.
In the 1990s, Y&R was a hotbed of creative talent and fostered an alumni that now leads most of Australia's top agencies. Ant Keogh, Jonathan Kneebone, James McGrath, Grant Rutherford, Buckley, Adam Rose, and Gary Freeman were all at the agency while Galluzzo cut his teeth – and they formed relationships that still exist today. In fact, Keogh, now chief creative officer at The Monkeys, actually came up with the Finch name.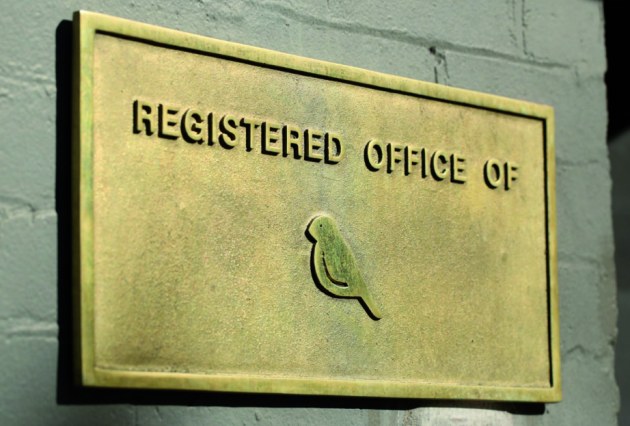 Galluzzo's former colleague, Ant Keogh, came up with the name 'Finch' over dinner
A brazen 25–year–old at the time, Galluzzo expected to have his potential recognised and be promoted within six months. But, it wasn't an instant trajectory. It took 14 months for him to get moved out of despatch into a junior TV role, which eventually saw him promoted to head of TV.
Galluzzo spent eight years at Y&R before being head–hunted by Radical Media for an executive producer role, then worked his way up to become managing director. It's there he learnt the production game, and that a production company can operate outside the traditional realm, from his mentor Jon Kamen, who he still holds in high regard.
In 2011, Rob decided to go at it alone and opened Finch. Since its launch, the company has worked on some of Australia's biggest brands, Mercedes, Westpac, Victoria Bitter, Mars, Air New Zealand, CommBank and Qantas.
Finch creates around 120 TV campaigns annually and pitches up to 300 times a year for business, which is work Galluzzo is proud of.
He is still completely focused on the craft of film and storytelling and it's this focus that led to Finch being nominated for an Oscar this year. Galluzzo was also trusted in the role of jury president in film craft at Cannes.
But when he speaks about the tech innovation projects Finch has been involved in, it's clear where his passion lies.
Galluzzo created the technology behind The Riderless Bike for Host/Havas and the Steve Waugh Foundation, the Pedigree Adoption Drive, the Most Powerful Arm, and the ALS voice cloning program with BWM Dentsu, which recently picked up a Grand Prix at Cannes Lions.
These ideas were born out of Finch's innovation, venture and post-production company, Nakatomi, which is essentially a garage located in the basement of the Paddington offices.
Unlike the sanitary and stripped back 'labs' that agencies are installing, Nakatomi looks more like a wood room, complete with 3D printers and wiring that belongs in a Terminator film.
"Agencies say they have labs but then they come and use our labs. This is what a real lab looks like," Galluzzo said, pointing at a pile of cut up plastic and various half-made prototypes.
Galluzzo's biggest achievements yet
Now at 48 staff across Sydney, Melbourne and New Zealand, Galluzzo said he is forging Finch's own destiny outside the remit of advertising. And looking at his two latest projects, which are very ambitious, it seems the production company's biggest year yet is in front of it.
Announced at this year's Cannes Lions, Galluzzo, alongside Clemenger and the United Nations, announced The Lion's Share, an initiative that will dedicate media spend from ads that use endangered animals into a fund that goes towards their conservation. Mars Inc. is already on board, and since its launch last month, the movement has already been gaining global traction.
The initiative will be launched at the UN General Assembly later this year and the plan is to have three big brands on board by that time.
Backed by naturalist Sir David Attenborough, this initiative is a reflection of Galluzzo's reputation as a "true visionary".
It's a huge story for Australia, let alone an independent production company, but Galluzzo explained it was never about Finch, or making money. It is about doing things that are right, he said, and can better the world.
"We have set up a non–profit foundation so we can interact with the UN," he revealed. "We don't make any profit, which gives me the right to stand there and make sure no one takes the piss out of The Lion's Share."
While it isn't a money making exercise, it will see Galluzzo rub shoulders with some of marketing's most powerful leaders in the coming months, as well as international celebrities.
"I'd prefer to be a globally relevant company with great connections than a holding company's production house just trying to mine the industry purely for profit," he said.
Galluzzo's other major project aligns to his passion outside of the industry – his three daughters – Olivia, (15) Poppy (7) and Frankie (1).
Frustrated by the lack of design electives at his daughter's school, Galluzzo hired a strategist and marshalled a team of engineers to write a curriculum for high school girls to ignite their passion for STEM.
The program, Creatable, that Galluzzo started with $150,000 of Finch money, is set to break even this year and next year will drive $250,000 of profit into the company, which Galluzzo said he would pump back into the program.
"Next, we are focusing on the girls' schools that can't afford the program to see if we can move the needle in this country and activate an army of young women," he said.
"Technology got us into the mess we are in and technology will get us out of it. Women can bring a new perspective on this at the helm."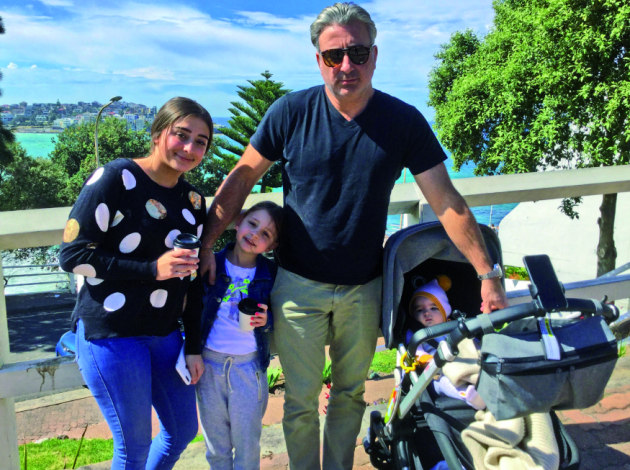 Galluzzo and his three daughters: Olivia, Poppy, and Frankie (L-R)
Galluzzo may call himself a "day dreamer" but he said he never could have dreamed Finch would play a role in two huge societal issues — education and conservation.
"It's sad that most people stick by the rules and no one is giving themselves permission to do things," he said.
"When I tell people we wrote a curriculum for high schools girls, people are horrified that a production company might be teaching young women. But, if it's not us, then who will do it?
"I think fear drives the whole industry, whether it's fear of losing a client, fear of going broke or fear that agencies are taking production in–house. Maybe it's because I've surrounded myself by the best humans you'll ever fucking meet, but I'm just not that fearful."
As the production company approaches its eighth year, Galluzzo said Finch is "only just finding our stride, we're finding out place in edtech [education technology], we're not going direct to the client — we're creating our own industry that's all about creativity and empowerment".
"We're working on our own future and staying relevant. We are passionate, focused and busy in the traditional TVC world and competing in that space comfortably against Revolver and Good Oil, but we are forging new revenue streams," Galluzzo revealed.
Questioned on his five–year plan for Finch, Galluzzo said he's never looked that far ahead, but revealed it was likely that the company would be unrecognisable in another two years.
"When I opened Finch, I didn't think I'd be working with the United Nations to change the way animals are being billed or would ever have imagined we were going to design and teach a high school curriculum for young women, or in fact be nominated for an Academy Award," he said.
As for major learnings, Galluzzo said you can't care about money to be relevant in this world.
And regrets? None.
Galluzzo and wife, Michelle
The production battlefield
Like the entire advertising industry, production companies are being squeezed by holding companies who can operate off lower margins, as well as the rise of the in–house agency.
Production companies have faced increasing competition from their global counterparts like Hogarth and Prodigious, which has fuelled accusations of undercutting and a rigged pitch system.
Galluzzo believes in some ways the production industry hasn't woken up fast enough and realised the rules have changed, but like anything if life he said, you have three options: you fight it head on; you bury your head in the sand; or your pick your battles carefully.
He said Finch chooses the third option, but also diversifies his portfolio from traditional TVC production.
A strong believer in intellectual property, owning 14 patents, Galluzzo said IP is often undervalued in the industry.
"There are a lot of challenges in our industry and part of it is being patient and letting it unfold, and part of it is fighting back," he said. "We are little, so we also try to navigate around it because we can get knocked off our perch when we are trying to do too many good things."
His proudest work:
Have something to say on this? Share your views in the comments section below. Or if you have a news story or tip-off, drop us a line at adnews@yaffa.com.au
Sign up to the AdNews newsletter, like us on Facebook or follow us on Twitter for breaking stories and campaigns throughout the day.