This first appeared in the AdNews February 2019 magazine.Support AdNews by subscribing here.
In one of the biggest moves of 2018, Ten revealed it would bring its sales force back in–house, ending its long–term agreement with sales house MCN. It's now time to see what they can do.
Dynamic, data–driven, new and improved. These are the keywords Network Ten chief sales officer, Rod Prosser, used to describe his newly formed sales team.
From mergers, addressability developments and publisher tie–ups, the TV landscape was subjected to significant changes in 2018. However, one of the biggest stories of last year centred around Network Ten, as, in its own words, it underwent "one of the biggest transformations" in its history.
This shift is best signified by the decision mid–2018 to end its long–time partnership with former sales house MCN. This move was expected following Ten's acquisition by CBS in late 2017.
Working together since 2015, it was revealed the two would be going their separate ways, launching into what Ten called a "disengagement plan". As of last month, the ties between the two were officially severed, leaving Prosser and his team to re–enter the market.
It is now split out into key teams that include Imagine, the network's commercial production division; Effect, its commercial partnership division; Exchange, the automated trading platform; and Interactive, the digital and data unit.
"The one thing I've been really conscious of is that we wanted to create something new here and to do that we had to be tough in some of our decisions when bringing people across, particularly from MCN," Prosser revealed.
"We've had to do that because to be new, it has to actually be made up of new people. If we wanted to — and I'm not saying there's anything bad with the culture — but if we wanted to install the MCN culture here, we would have just brought 100% of their people over.
"It was really about having the right balance, and I think we've found that."
The team is comprised of people across a multitude of publishers, including radio, print, out–of–home and digital. Prosser said the team wasn't just made up of TV specialists either, adding that to get the best out of the "new direction" for Ten, staff needed to have varied experience and skill sets.
"That's because we're trying to future–proof the business and want to have a culture of sharing IP and knowledge," he said. "You can't do that if we're just bringing in 100% TV people and/or 100% of MCN people."
The main challenge for the team now is emulating the concepts discussed at last year's upfronts, including the notion that Ten is irreverent and bold. Prosser said a large portion of the "heavy lifting" has been about developing a strategy that brings those concepts "to life" but in the form of a sales force.
"The other challenge for us is that we only had a small number of people at Ten and we had a big job in a meaningful way to reconnect with the agency fraternity and client fraternity.
"It's not like we had 150 people saying 'this is what we stand for. Now go and attack clients/agencies and sell that proposition in'."
Prosser believes the team needs to have a different attitude compared to Nine or Seven, leaning heavily on its data–driven strategy and global assistance from parent company, CBS.
He's bold about Ten preparing for a new "aggressive" and "independent" sales approach, with the network also confirming the appointment of ex-Seven exec Lisa Squillace as its national sales director. She joins this month.
Even as the sales team begins to pick up speed in the market, Prosser regards it as still a work in progress and not a matter of "clicking your fingers" and making it happen, but instead will be a case of trial and error.
"We're going to have a team that will think in a way that will set them apart from all of our competitors, not just Seven and Nine, but all of them, all mediums and SVOD services and everyone that challenges us on a nightly basis," he said.
"I'm sure everyone will understand that as we walk into market it's going to be hit and miss, given that culturally this is all new to the whole business." 
10 Effect director Tamar Hovagimian
Where are the biggest opportunities for the team in 2019?
We are investing more in research, data and sponsorship effectiveness studies than ever before.
This gives us the ability to showcase and substantiate the incredible impact sponsorships can have. I also think there is a huge opportunity in leveraging off–screen extensions. It's a great way to close the loop for consumers in a 360˚campaign.
How will Ten approach integration under the new structure?
As a team, we are constantly looking to create new and first–in–market integration opportunities. Earlier this year, we launched program IDs in shows like MasterChef and The Bachelorette. It has allowed brands to integrate with our shows in ways that have not been done before.
What is the most rewarding aspect of being part of a new sales team?
This is an exciting and unique opportunity. The ability to press a reset button and literally rewrite the rule book on how we all work together to achieve the same goal is incredibly motivating. Rod has worked hard to build a team that is passionate about Ten. We know only good things can come out of taking our sales function in–house. We're all keen to get back under 'one roof' and get started.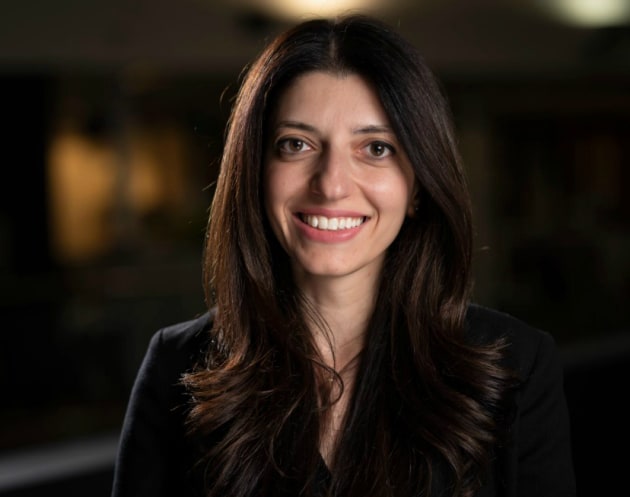 Tamar Hovagimian
10 Interactive director Christian Williams
How will the new team manage digital sales?
I'm in a fortunate position to be holding a dual role as director of 10 Interactive while also continuing to head–up programmatic at CBS Interactive APAC. This allows for continued exposure to CBS' operations and global expertise while being embedded within the Ten sales team. 10 Interactive fully leverages the expertise of CBS and is underpinned by CBSi's global technology platform. There is one ad operations team working across CBSi Asia–Pacific and 10 Interactive. The digital sales team is part of the frontline national sales team working across the same portfolio of agencies and clients.
What is your previous experience in the industry?
I fell into digital advertising in 2006 at a startup called MediaRun that was eventually sold to Adknowledge. I then spent three years at Fox Interactive Media working in advertising operations before moving agency side as one of the first local employees at Xaxis. Following a stint at games reseller Showdown, I have spent nearly the past five years at CBS Interactive running the programmatic strategy across the Asia–Pacific region.
What makes a good sales team culture?
A good sales team culture is bred from a combination of factors. The most successful teams I've been involved with have all recruited very carefully to ensure the team members have an eagerness to learn and develop. This trait facilitates collaboration within the sales team, which in turn lends itself to having open and honest team interactions.
Christian Williams
10 Imagine national creative director Michael Stanford 
What will be the biggest challenge for the new team?
The challenge is to ensure we continually communicate how we are creating new ways to connect with consumers while always championing the power of relevance to drive attention for advertisers.
What attracted you to join Ten?
Coming back to Ten is so exciting because I'm returning at such a pivotal moment for the network. Most of all, it's about working with people I admire, respect, and who share my passionate belief in the unmatched power of content to help brands connect with consumers.
How will Ten's approach to the market be different?
The network already has a compelling difference with noisy programming that connects to a younger, more curious mindset. Our approach is to bring ideas and thinking to clients and agency partners that reflects the irreverence, authenticity and cut–through of the network.
Michael Stanford
Commerce and sales ops head Grant Madigan 
What will your trading capabilities look like in 2019 and beyond?
Automation will continue to be a key focus for Ten, as will dynamic trading which we've had across a range of demographics from day one. Addressable advertising is also a key feature on the trading roadmap for late 2019. Audience targeting across the industry will continue to develop with the soon–to–be–launched VOZ multi–platform measurement system and the single TV briefing platform, which is backed by the industry.
When will you be rolling out your data strategy to advertisers?
We're well advanced with our data strategy. We're currently implementing the Tealium customer data platform that will allow us to create audiences for monetisation, personalisation and marketing. A key benefit of Tealium is the ability to create a single customer ID across platforms to enrich audiences based on their demographics and behaviour, e.g. "Bachelor Super Fans" or "Foodies". It effectively allows us to stitch visitors together across devices and sites. We are progressively taking our clients through the next stage of our data strategy and exploring ways we can collaborate. Our data strategy is in full swing and we have some fantastic partners on board to support our ambitions including Venntifact.
Grant Madigan
Have something to say on this? Share your views in the comments section below. Or if you have a news story or tip-off, drop us a line at adnews@yaffa.com.au
Sign up to the AdNews newsletter, like us on Facebook or follow us on Twitter for breaking stories and campaigns throughout the day.