This first appeared in the October issue of AdNews Magazine that centred on the New Zealand advertising landscape.
After a battle that's lasted the better half of a decade, DDB New Zealand has finally emerged from beneath Colenso to become one of the country's leading agency under the leadership of CEO Justin Mowday. The agency, which boasts clients including McDonald's, Westpac and Sky News, now sits at 100 people and had its best Cannes Lions ever this year, taking home 12 gongs and a slate of other awards at local and international awards shows.
Mowday, who has been in the role for eight years, has led the digital transformation of the agency which he credits to its recent success.
"Digital is no longer a separate world," he said. "When I joined DDB, the digital team was about 10 people in a separate business unit called Tribal, now it's over 40 people sitting within the core of DDB, and everyone in the company has a good digital grounding," he said.
He explained that it's everybody's job in the agency to know digital and it's been integrated into the heart of the agency.
"It's not a specialism off the side, it's now just a part of our day-to-day expertise," he said.
"We've also decided to incorporate a team in-house from back to front end, UX and design, allowing us to work on jobs like re-designing the NZ Herald, through to building a machine learning bot for Netsafe, or a self-service social media platform for bars and restaurants."
With a longstanding creative team in place - chief creative officer Damon Stapleton and ECD Shane Bradnick have both been
at the agency for more than four years - DDB New Zealand has developed a quirky style of advertising that reflects New Zealand's famed humour.
Read more: AdNews dissects New Zealand's creative agency landscape
It has also tackled big issues such as internet scam, launching a campaign last year with Netsafe that created an email AI assistant that wastes the time of scammers until they stop.
While the work has been heavily awarded, it's not industry accolades Mowday is most proud of. Instead, it's the New Zealand office's ranking as the third best office for employee engagement, motivation and satisfaction out of the 209 DDB offices around the world. 
"Our balance of creativity with commercial acumen is rare. Get that out of balance and all you're doing is entering creative award shows around the world. Get it out of balance the other way and you'll get it 'right' every time but only ever deliver standard business results," he said.
He also said DDB New Zealand has benefited from its focus on the work rather than being distracted by the mammoth amount of talk in the industry about the death of agencies, the impact of consultancies and other overhyped topics.
"If we all focused more on the quality of work, rather than angsting over the state of the industry or focusing solely on the process or the channels, we find lots of those 'challenges' evaporate."
DAMON STAPLETON • CCO
What attracted to you to DDB when you joined five years ago?
For me it was working with somebody (Shane Bradnick) I had worked with before and done great work with. I knew we could create some secret sauce. The simplicity and lack of hierarchy that DDB New Zealand has allows ideas to survive. And finally, I had the belief that this was a place that would encourage creativity and great work.
What's the most challenging part of your role?
I think the most challenging thing for a CCO is made up of a few parts. When do you create balance? And when do you need imbalance? Sometimes, the business needs process and structure to function. And sometimes, great ideas don't respect process and need a massive amount of passion to flourish. This is a daily choice that has to be made. It is an art not a science: creating inspiration and belief, it's the fuel that drives an agency beyond mediocrity. Managing people, too. Great agencies are made up of diverse people that are often not like you, but are brilliant. Getting the best out of them and helping diverse people come together to solve a problem is the biggest challenge. It is also the lesson I enjoy learning over and over the most.
RUPERT PRICE • CHIEF STRATEGY OFFICER
Why New Zealand and why DDB?
New Zealand is a 'free range' country and when it comes to advertising New Zealand is even more 'free range'. In big, global centres, budgets are much larger, but with big budgets come big responsibilities. Overseas, great ideas have to fight their way through layers of client approval and layers of consumer research before they finally see the light of day. Sadly, many ideas don't make it because in big markets the question always asked is 'why'? In New Zealand the question is more often 'why not'? In part I think it's the innate ingenuity of Kiwis, in part it's because when resources are limited we have to be braver with our ideas in order to stand out. New Zealand is definitely a much braver creative industry than most.
DDB New Zealand offers the perfect combination of working with world class talent in a market that embraces brave creativity. Many of us have learnt our craft overseas but we now get to apply those skills here in a market where great ideas are supported and encouraged and work gets made. We're all lovely people too; I know it's a cliché but at DDB everyone is genuinely talented and nice.
The most rewarding part of my role?
I'm going to cheat, there are two things I love most about my job. First, I love seeing ideas being nurtured and grown from a first comment, remark or random thought right through to a powerful communications campaign. It never fails to amaze me from what tiny creative acorns that such mighty communication oak trees can grow. The second thing I love most about my job is unlocking a business problem with a genuine people insight. Sometimes we can forget business success is about people. Getting people to do something, think something or see something in a whole new light. In business if we start with people first we usually can't go too far wrong.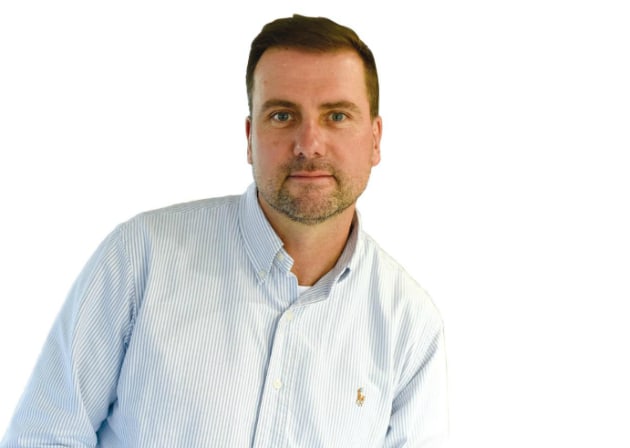 KAREN SEW HOY • HR DIRECTOR
What does the talent pool look like in New Zealand?
Like many industries, the talent pool is tight. We are lucky here at the DDB because we have a great employer brand and we are known for having a great culture that really puts people first.
What does DDB look for in candidates?
First and foremost is the passion for the industry and what we do. Along with that, we look for people who are curious, smart, motivated, have high EQ skills, tenacious and resilient. Along with that of course, they need to meet the talented and nice criteria. As Bill Bernbach said, 'life's too short to work with bastards'.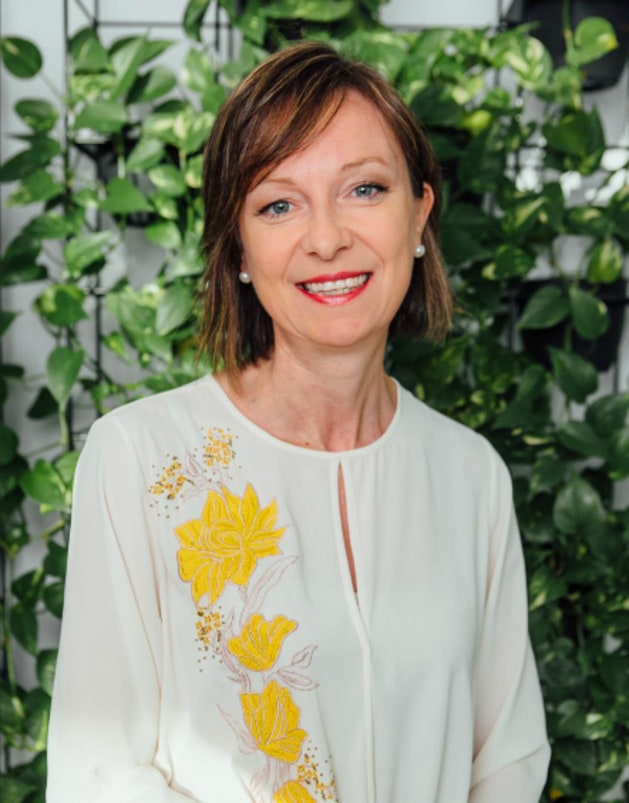 LIZ KNOX • DIGITAL DIRECTOR
What's your day-to-day role look like?
Day-to-day I'm responsible for production and delivery of anything digital or social that comes through the agency. We've been through a significant period of growth over the last three years so my role has evolved from wrangling digital projects with a team of six to running a business unit of 30 digital and social specialists. We have a team philosophy around 'making the internet better' so I consider my role to be an organiser and enabler of great ideas by helping turn them into great work. The team are magicians.
How did you land your job at DDB?
I'd actually been speaking with DDB for a number of years before I landed the role. Having worked at the rather confident and extroverted Saatchi & Saatchi, I'd always held DDB in high regard as a bit more subtle and sophisticated as far as agency brands go. Long story short, I got the role by maintaining good relationships and having the right skillset at the right time.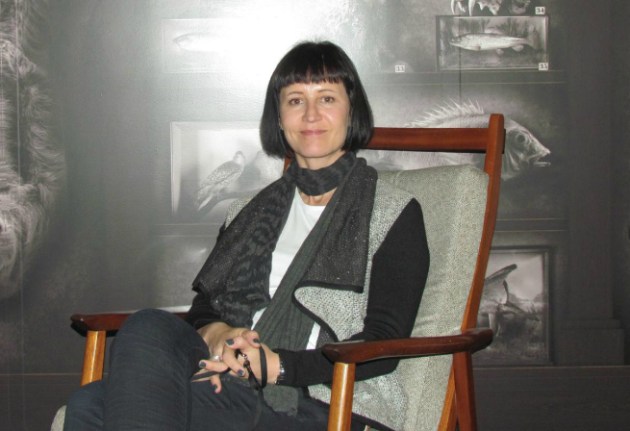 SHANE BRADNICK • ECD
What's your previous industry experience and how has it shaped your role today?
I've worked in South Africa, Australia and New Zealand. At both network and independent agencies - DDB and TBWA in SA, M&C and BMF in Australia and now back at DDB in NZ. I've worked below the line, above the line and everything in-between, and the most important thing I've learned, is that this is equally an idea and people business – so don't be a dick. And secondly, the better the idea the better the result. These are pretty much the two rules I try to live by today.
You worked for several years in Australia. How do the New Zealand and Australian markets compare?
They're pretty much the same, there are just less of them in New Zealand. This means marketers in New Zealand have more autonomy, responsibility and ability to shape the brands they work on. It also means they gain more experience in a shorter period of time, so their instinct for what's good and will work is a lot sharper. Also, because there are less layers in the marketing departments, I have personal relationships with the people that can give the 'yes' or 'no' answers faster. It's a win-win situation.
AdNews is proud to deliver strong, independent and credible news 24-hours a day, almost 365 days a year. And we know our free, online news helps power your career and knowledge. But, can we ask a small favour? To fund our ongoing commitment to delivering the best industry news, that you show your willingness to support us by taking a digital subscription to AdNews magazine? The cost is less than $50 for the entire year, and $4.94 per issue. Support AdNews. Support journalism.
Have something to say on this? Share your views in the comments section below. Or if you have a news story or tip-off, drop us a line at adnews@yaffa.com.au
Sign up to the AdNews newsletter, like us on Facebook or follow us on Twitter for breaking stories and campaigns throughout the day.