This first appeared in-print so please support AdNews by subscribing here.
A lot has changed in the 20 years The Glue Society has been operating in Australia, but it's fair to say the agency has not lost its individuality along the way. It still remains on a path that is uncharted, working on some of Australia's biggest brands and moving into the unknown territory of experiential.
The Glue Society opened its Sydney office in early 1998 with a space that co–founder Jonathan Kneebone said was just "three desks, a laptop and a couch". Now, the agency is on the brink of celebrating its 20th birthday, graduating from its teenage years having worked on some of Australia's biggest brands, from NAB to Virgin Mobile. Not to mention a spate of awards from across its two decades of operations.
From its humble beginnings, The Glue Society had the desire to do things differently and defy conventions. Frustrated by the limitations of working at a traditional agency, Kneebone, David Johnson and Gary Freedman, decided to set up their own shop, which would work on a project basis with whoever they liked, however they liked – a simple concept that is still unique in adland today.
Two decades later, The Glue Society still describes itself as a "creative collective" rather than a traditional agency, and has collaborated with agencies to execute and direct some of the world's most awarded and unconventional projects.
This includes NAB 'Break Up' with Clemenger BBDO, 'ANZ GAYTMs' with TBWA Melbourne, 'NRMA Car Creation' with TBWA Sydney, and Cochlear's 'Hearing Test In Disguise' with CHE Proximity.
Many of The Glue Society's most memorable projects were produced with Host, which was established in the same era. It was through Host that The Glue Society landed one of its most successful campaigns 'Warren' for Virgin Mobile in 2003, which earned the agency a Grand Prix at Cannes Lions.
The ad had a number at the end of it which unexpectedly, received more than one million calls. It's this feedback that seems to motivate The Glue Society the most.
"'Warren' opened our eyes to the fact that if you have an interesting idea, it can start a conversation," Kneebone said. "That's the opportunity that advertising has always had, even before technology - to share ideas that people can contribute to."
The Glue Society's model also allows the agency to still pursue its passion projects and balance commercial work with creative initiatives. Kneebone said the work he is most proud of actually falls outside the advertising remit - a sketch comedy–horror show called Watch with Mother.
Kneebone believes that often working on projects outside of adland allows the agency to spend more time with a project, with the pace of advertising not always allowing the opportunity to make real change.
"There's a lot less time to do anything these days, and more urgency. Your opportunity to contribute, and have those deeper conversations is much narrower," he revealed.
"It's a shame for those entering the business now because they're not getting a chance to really make a name for themselves."
Jonathan Kneebone
Kneebone said he'd like to see more egos emerge in the next wave of agencies, and networks stop stamping out the individual names behind campaigns. It's one of the reasons The Glue Society has chosen not to lose its independent status, and Kneebone added he has no ambitions to sell at the moment.
Breaking new ground and choosing to remain independent rather than conform to a network's rules was always part of its DNA. Kneebone said the business made a decision early on to not chase profit, but chase interesting projects instead.
However, that doesn't mean the agency is complacent. Last year, The Glue Society opened in New Zealand and through its partnership with production agency Will O'Rourke, it's doing more work in the US and UK.
It also wants to expand more into the burgeoning area of experiential advertising, with Kneebone revealing his goal has always been to produce a segment of the Olympics Opening Ceremony.
"I think in five years' time we will be doing more complicated brand experiences," he said.
"Events give you a very potent way of connecting with your real fans in the immediate space, but then you've also got the legacy of the event, where everyone watches it. It's an exciting space and somewhere we want to play.
LUKE NUTO • CREATIVE PARTNER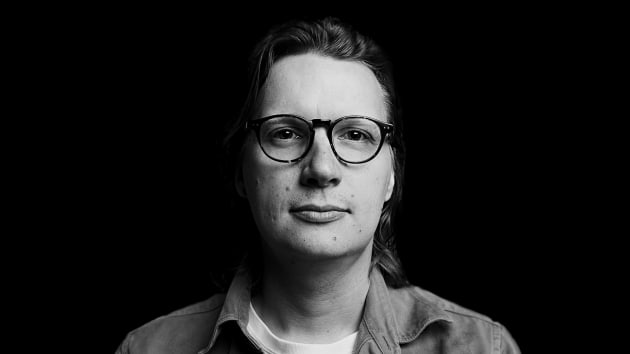 What's your previous experience in the industry?
After a few years working in the early days of digital, I was keen to break into creating more layered experiences for people. I was lucky enough to be invited to join The Glue Society in 2006. I spent a number of years on creative and direction projects at Glue before setting off on some global adventures, agency freelance, and writing a bunch of feature screenplays. A few years later, I was welcomed back to The Glue Society in 2016. And the timing was right.
What was it like switching up agency life for client side at IAG?
Looking back, I think it was more a career anomaly rather that a deliberate step in that direction. That said, it was illuminating to see how things work from the other side. Decisions are made very differently in a massive corporation of 15,000–plus people. It made me realise how lucky a position we find ourselves in at The Glue Society, because we're a small collective and able to really work together to find the right creative solution for a problem.
What does your day–to–day role look like?
For most of what I do, there's both an interactive experiential element, and a film direction to represent that experience. Being able to think through the two concurrently is very helpful in bringing a creative vision to life, whether the idea is our own, or that of a partnering agency. There's lots of thinking, collaboration with our wider team, and paper sketches before we move into 3D renders and actual production. In the end, it's about creating an emotional experience for the audience. Something they will remember.
What's the most exciting change you see coming for the advertising industry?
The blurring between reality and a digital reimagining of an experience. More than anything, I see a massive opportunity to subvert these technologies into something unexpected.
ANZ's GayTMs
PETER BAKER • PARTNER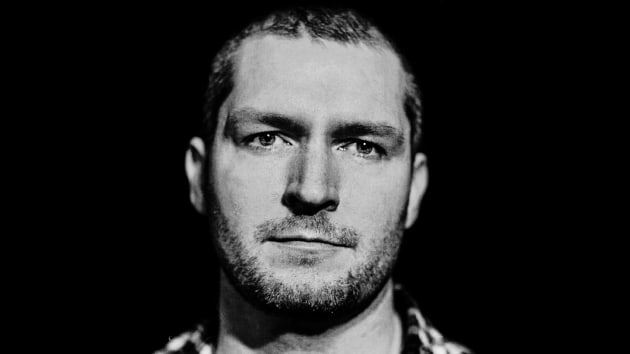 How have you seen The Glue Society evolve over the last 13 years?
Despite the fact that several of us have been here for over a decade, part of the reason we stay is because The Glue Society is always changing. I joined straight out of AWARD School in 2004 as an art director and was immediately confronted by the quality of the work. Back then we were working on the creative for campaigns such as Elle Macpherson Intimates and Virgin Mobile. There was a real energy about the place, the people and work that I hadn't experienced before and has never gone away. And, over the years we've been encouraged to grow as individuals, despite working as a collective.
These days most of my work is as a director of both film and installations (recent work I directed includes 'The Hearing Test in Disguise' for Cochlear/ CHE Proximity, 'The Unforgotten Soldiers' for The History Channel/ DDB NZ, and the first four years of the GAYTMs and GAYNZ (as artistic director).
I've been lucky enough at Glue to earn my stripes as a director, originally starting by directing my own work and then being asked to direct for other agencies. I've been encouraged and allowed to find my voice, but I also know that being part of The Glue Society comes with an expectation of a certain type of work. We always want to out–do ourselves and, to a healthy degree, each other. We're incredibly supportive of each other, but we also always want to keep pushing ourselves too.
As well as evolving what we do, we also shook things up a few years ago when we moved to our studio space in Alexandria. It's a warehouse that's fully kitted out with a photographic studio, edit and online suites, and an art studio and workshop, which means we're quite self–sufficient. We often invite agencies into the space to mix things up, which keeps things interesting too.
Last year, we also took on three new staff who each bring something new to Glue (we have an artist, a documentary filmmaker and a writer/art director). Again, it's a way of keeping us all on our toes and injecting new life into the team, forcing ourselves to look at things from new perspectives (although I'm sure like the rest of us, these newbies will be around for some time).
What has been the most exciting thing you've worked on and why?
The past few years have been incredibly rewarding. Starting with the GAYTMs (and subsequently the GAYNZ Liberace–inspired bank branch), we've had a good run that eventually led to last year's emotional 'Hold Tight' campaign film, which I also directed. That project led to 'The Unforgotten Soldiers' campaign for The History Channel which was a chance to combine my graphic installation skills with emotional, performance– based film.
Working with great theatre actors is something I jump at and this project demanded incredible actors, as well as the best craftspeople I could find. 'The Hearing Test in Disguise' for Cochlear was an incredibly rewarding project to direct and one that's quite personal as I injected a lot of my own life into the screenplay and characters.
ALEX HARROD • DIRECTOR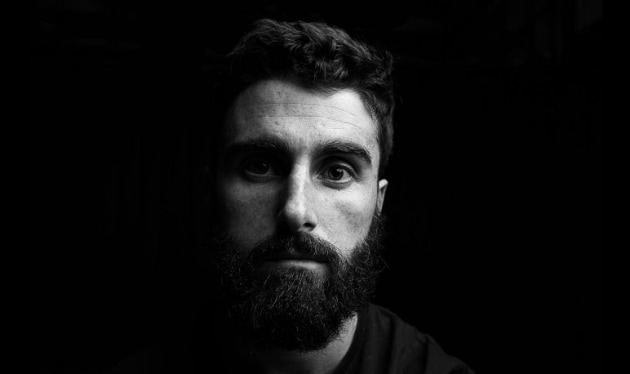 What is the most rewarding aspect of your role?
I think I get a fair bit of flow from the filmmaking process and Glue allows me to do that day–to–day.
How do you see the role of production agencies evolving in the industry?
It's probably a bit early into the advertising world for me to say. I do think there's so much to learn and explore in answering the inherent goals of the industry. Perhaps if there are some ad and production agencies that could together re–assess, with maybe a bit more first principles–style thinking, and focus on the work, this could break some of the antiquated assumptions that keep us in that perceived safe space. Maybe providing some new thing that kills off the old thing. Is that evolution?
What attracted you to the agency?
I started on a fellowship with Glue a bit under two years ago on a hunch I could sponge knowledge and tech from work I liked. I had an operator/ editor background and it's ended up a bit of a gateway drug into stuff I didn't know that I didn't know. And I'm allowed to work with some talented, good people.
LUKE CRETHAR • SENIOR WRITER
What's your previous industry experience?
I started in advertising at a place called Pure Creative, initially in the print studio when Quark Express was still kicking around. From there, I was fortunate to move into the creative department, with a lengthy stint at Leo Burnett in Sydney, before moving across to Glue, where I've been for the past 13 years.
What's the most exciting thing about the creative industry right now?
The diversity of thinking and multitude of different avenues available to fulfil an idea. And if there isn't an outlet for a particular execution then these days you can just make one, and that's pretty exciting. Consumers interact with brands differently; they want more sophisticated contact at all levels, and the brands that acknowledge that, are the ones most interesting to work on. You have to be more creative in the ways you approach people, which makes communicating with them more interesting.
What's the most challenging part of your role?
Working at Glue, I've learnt not to get too attached to one particular role. Having arrived as a copywriter, I've morphed along the way to allow for creative work on many levels, from concept development, production, direction, film editing, installation, and music. While it was a challenge to begin with, over the years the blurred nature of my role makes it more exciting and anything but repetitive, which I love. I sometimes even get to be a copywriter again.
How do you explain what you do to people who aren't in the industry?
Because we work on projects in many different capacities at Glue, it's never easy to summarise my job in a few sentences. Showing a piece of work that we're responsible for goes some way to explaining our craft. At least I can then talk directly about the role I had in the project. Half the time they'll still walk away with a confused look on their face though.
 https://youtu.be/1lzg6T1D9j8
ALICE COGAN • ART DIRECTOR
What made you want to get into advertising?
I had a really amazing tutor at Curtin University in Perth, Allyson Crim; she encouraged me and a lot of other girls to do advertising. She has a roster of successful students who have gone on to win lots of awards and do great things.
How did you land your role at The Glue Society?
I landed the role at Glue through the fellowship program. I had met Jonathan a few years before at the D&AD Brief to Broadcast event that Glue hosts every year and then when I heard about the fellowship I applied straight away. I had seen a glimpse of what Glue was like from the D&AD events and knew I wanted to work here.
How does Perth's advertising market compare to Sydney's?
Perth's advertising market was rough. When I was there, we were going through a major recession from the end of the mining boom (they still are). For me, the juice just wasn't worth the squeeze. When there's no money, people get nervous and stop pushing for bold ideas. It drains the fun away from what we do and it was burning me out. It's a shame, because there's so many talented people in Perth but so many of us end up moving to Sydney and the east coast because there are the budgets and the clients to do great work.
What do you love about your job?
I love my job because I'm not defined by a title. None of us at Glue have a singular role, we do it all. I could be directing on set one day, managing clients and budgets the next, and writing a script the day after. There's no limitation on what were allowed to do.
Have something to say on this? Share your views in the comments section below. Or if you have a news story or tip-off, drop us a line at adnews@yaffa.com.au
Sign up to the AdNews newsletter, like us on Facebook or follow us on Twitter for breaking stories and campaigns throughout the day.