Lacklustre ad revenue, declining circulation figures and a lag in digital innovation is what ultimately killed Cosmopolitan magazine after 45 years of publishing in Australia.
Bauer Media's historic tie-up with Ninemsn, which saw Ninemsn oversee Bauer's digital assets as part of a joint venture, led to the publishing company being late to the digital game, CEO Paul Dykzeul explained to AdNews.
"We were far too late too digital. Perhaps if we had entered the digital space a lot earlier we might have had more success," he reflected.
"Being locked for many years into Ninemsn wasn't great for the magazine side of the business and it was a difficult time in our development as a company. If we had of split earlier, who knows?
"It's a pity that with digital we couldn't get there with audience. We are making good progress in digital, but it tends not to be with younger audiences, which is the audience that Cosmo occupies."
Dykzeul, who has been at the helm of Bauer Media for just over a year, said the decline in Cosmo's audience has been a "real dilemma" for the media company which has led to the publication struggling to secure advertisers.
"Cosmo's audience is a young audience and probably the most digitally savvy audience in terms of age group and demographics. It has disappeared to digital and at the same time, advertisers have moved to digital as well," he said.
Paul Dykzeul
While Cosmo has been growing the digital side of its business, Dykzeul said the publication struggled to generate the amount of revenue needed to sustain a monthly magazine.
The death of Cosmo magazine signals the continued difficulty of making money out of print publications in the digital era, but also the end of an era of a trailblazing publication that was once embedded in women's issues.
Cosmo, as it came to be known, launched in the US in 1886, initially publishing a significant amount of fiction by writers including HG Wells. In the late 1960s, under the guidance of celebrated feminist Helen Gurley Brown, it began focusing on the modern single woman and went on to tackle then-taboo topics from sex to women's rights.
It fought heavy controversy to lead the discussion on sex, health, beauty, relationships, style and more for decades before its readership started to slide with the arrival of the internet and the rise of social media platforms.
Some, such as previous editors Bronwyn McCahon and Julia Naughton, have mourned the loss of the iconic title that touched so many women's lives. 11 staff have been impacted by the move with Bauer exploring redeployment opportunities.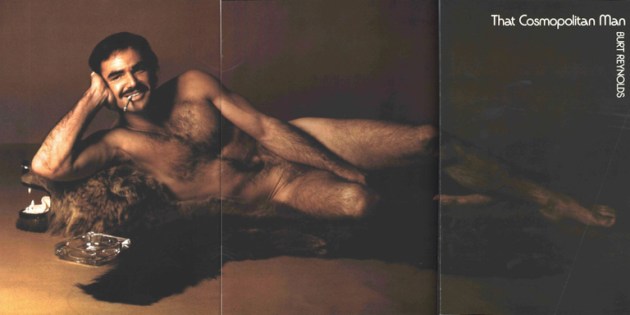 Cosmo magazine was the first to feature a nude centrefold of a man
Dykzeul defended the decision to axe Cosmo, adding that it's simply the "harsh commercial reality" of publishing.
"There's a really interesting view that somehow we are here to provide a social service. The reality is we're here to make money and if we can't make money out of our magazines, we'll sell them or we'll close them," he said.
"We have an obligation, whether that's a public company or private company, to make money for shareholders. If it doesn't make money, why would we do it?"
The decline of women's print media
Over the last two years, Bauer Media has closed several of its women's media print titles, including Dolly and Cleo magazine. During the same time period, there has been an explosion of digital-only women's media brands open in Australia, including 9Honey, Whimn and Yahoo Be.
Dykzeul shirked the suggestion that the closure of Dolly, Cleo and Cosmo indicates a wider issue in the women's print media category.
"I've been asked this question for 25 years in the magazine business. People seem to think it's really amazing we are closing magazines now, but we were closing magazines 20 years ago. There's nothing unusual about that," he said.
"FMCG brands often launch new products and if they don't work, they withdraw it. But somehow in the magazine world there's an association of failure. I think if a business continues to lose money, then that's a failure.
"The market is changing, the world is changing, people's tastes are changing, the business is changing… of course we would change the product and do things differently. Of course there will be parts of the business that aren't as relevant today as they were a few years ago."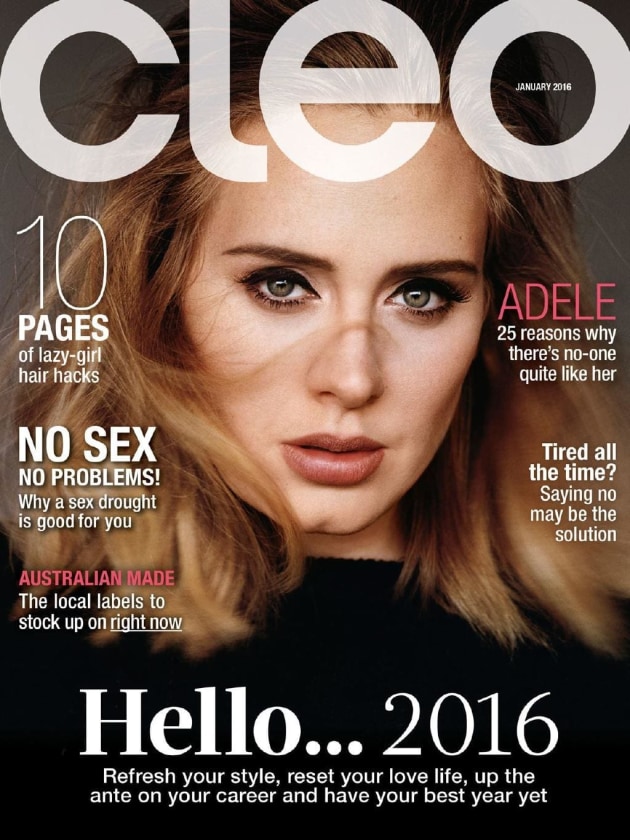 Cleo stablemate Cosmo closed in 2016
The Cosmo closure follows other changes within the Bauer Media portfolio, led by Dykzeul, who was brought over from the New Zealand business to reinvigorate the Australian arm.
Last month, the print and digital teams at Elle and Harper's Bazaar were merged with 13 roles being made redundant as part of the restructure, leading to editors of both titles resigning.
There isn't a fashion magazine globally that isn't challenged, Dykzeul explained, but he remains confident in the future of Elle and Harper's Bazaar. He said these titles are protected from audience and revenue struggles that faced Cosmo, targeting an older demographic.
"Every magazine in the world is being produced in a different way compared to five years ago. So is every newspaper and TV program. If you aren't changing your business, you will be left behind," he said.
"That's been one of our mistakes as a company. We were slower in Australia to adapt and make those changes.
"As a result, staff cuts are inevitable because we need to make the business more efficient to accommodate the new world we operate in."
Acquisition trail
Bauer Media tends to make more headlines regarding its shrinking magazine portfolio than anything else, but this year it acquired three News Corp magazines and Dykzeul said it's interested in other opportunities.
Globally, Bauer has been on the acquisition trail and has made significant investments in radio in Europe and the UK. Dykzeul said he is "constantly" looking for the media company's next move in Australia.
"We're looking to expand. We're always on the lookout for opportunities. There aren't many that are emerging in front of us but the Bauers have confidence in the business.
"Will we be launching another Women's Day or Women's Weekly? I don't think so, but I don't think anyone else will either."
Have something to say on this? Share your views in the comments section below. Or if you have a news story or tip-off, drop us a line at adnews@yaffa.com.au
Sign up to the AdNews newsletter, like us on Facebook or follow us on Twitter for breaking stories and campaigns throughout the day.