Despite being "about as far from a millennial that you could get", ex-Facebook MD Stephen Scheeler has praised his weird and wonderful time working at the social media giant.
Speaking at TEDx Sydney, Scheeler, who was Facebook's head of retail and automotive before taking over the MD Australia role in 2015 and resigning 18 months later, described what it was like working at the business.
When he joined Facebook to help set up the Australia and New Zealand business, the average Facebook employee was 25 years old and CEO Mark Zuckerberg was just 27.
"I was 47. Not old in most people's language, but a grandfather in Facebook years and, to my knowledge, the oldest person the company had ever hired," Scheeler said.
"I was the oldest guy at Facebook. I worked for the most millennial company on earth during the most dynamic period in its history and I was about as far from millennial that you could get."
As millions of baby boomers were struggling against a rising tide of digital natives, inside Facebook he described it as "living in a kind of millennial nirvana".
"Within days I became known as a nickname bestowed on me by my youthful Facebook colleagues: OMS, for Old Man Scheeler," he said.
"In those early days, it was easy to become lost inside Facebook because there really were no job descriptions, no board charts, no existing person to hand things over to you, nothing to tell you how to do your job or what your job even was. Facebook was a company without a lot of age.
"But what it was, was a hot-tub of earnest, well-meaning people with a deep faith in humankind and technology that was frankly intoxicating."
He recalled bracing himself for some early feedback he had in the office which when delivered, was simply that he needed to smile more.
Scheeler said while critics of millennials will tell you many bad things, such as how they have a lack of gratitude, or are never present, lack patience or having a sense of appreciation for what has gone before, at Facebook this couldn't be further from the truth.
"My daily experience inside Facebook showed me that these critics were wrong, at least as far as these Facebook millennials were concerned. They were pretty good at a lot of these things," he added.
He described how many Facebook employees had never worked for another company, meaning all they had ever known was the Facebook world of lofty ambition fuelled by a constant diet of Facebook perks and that while there "was a sort of magic in the air around them", he was still very much OMS.
At an age of 22 years their senior, he felt glaringly out of place and jaded, in comparison, he told the audience of 5000 people at Sydney's ICC.
"Beaten down by my experience of how the real world really works: full of death, taxes, divorce and stuff you actually have to pay for," he said.
"So, my early days of Facebook were just kind of weird. There was this tension between this utopian, millennial idealism and the stark reminder in my bald head that I was not a true member of this club."
The turning point
Scheeler soon realised that to survive in this millennial hot-tub, he needed a drastically different approach which meant he needed to admit that he knew nothing.
Nothing about hacking or coding or social media. Nothing about moving fast and breaking things. He needed to admit that he knew nothing about how to do his job at Facebook or what other people did in their jobs.
"So, I replaced my usual confidence, my lifetime of business experience, with a single simple question: can you help me learn? And I set out on what I came to call my 'ignorance tour', asking people high and low, to teach me about their little slice of Facebook and what the hell I was supposed to be doing in my little slice," he explained.
"I became notorious for a weird meeting request, entitled 'teach me how to do your job in 45 minutes'. I brought my team together and I wrote a number on a whiteboard. I asked them what that number said about me. Finally, one of them got it right. It's how many jobs you've had.
"So, I listed out all my jobs. Everything from shovelling snow in my New York childhood to baker, house painter, doughnut fryer, a Japanese translator, entrepreneur and corporate executive. And I asked each of them to do the same. Everyone came up with their number and shared their list of jobs. Even a 25-year-old has done a lot of interesting things."
Scheeler's point was that you are so much more than the job you are doing right now and that by reducing himself to this one simple question - "Can you help me learn?", made him feel a little less OMS and a little more like a millennial. Eventually, they even dropped his nickname.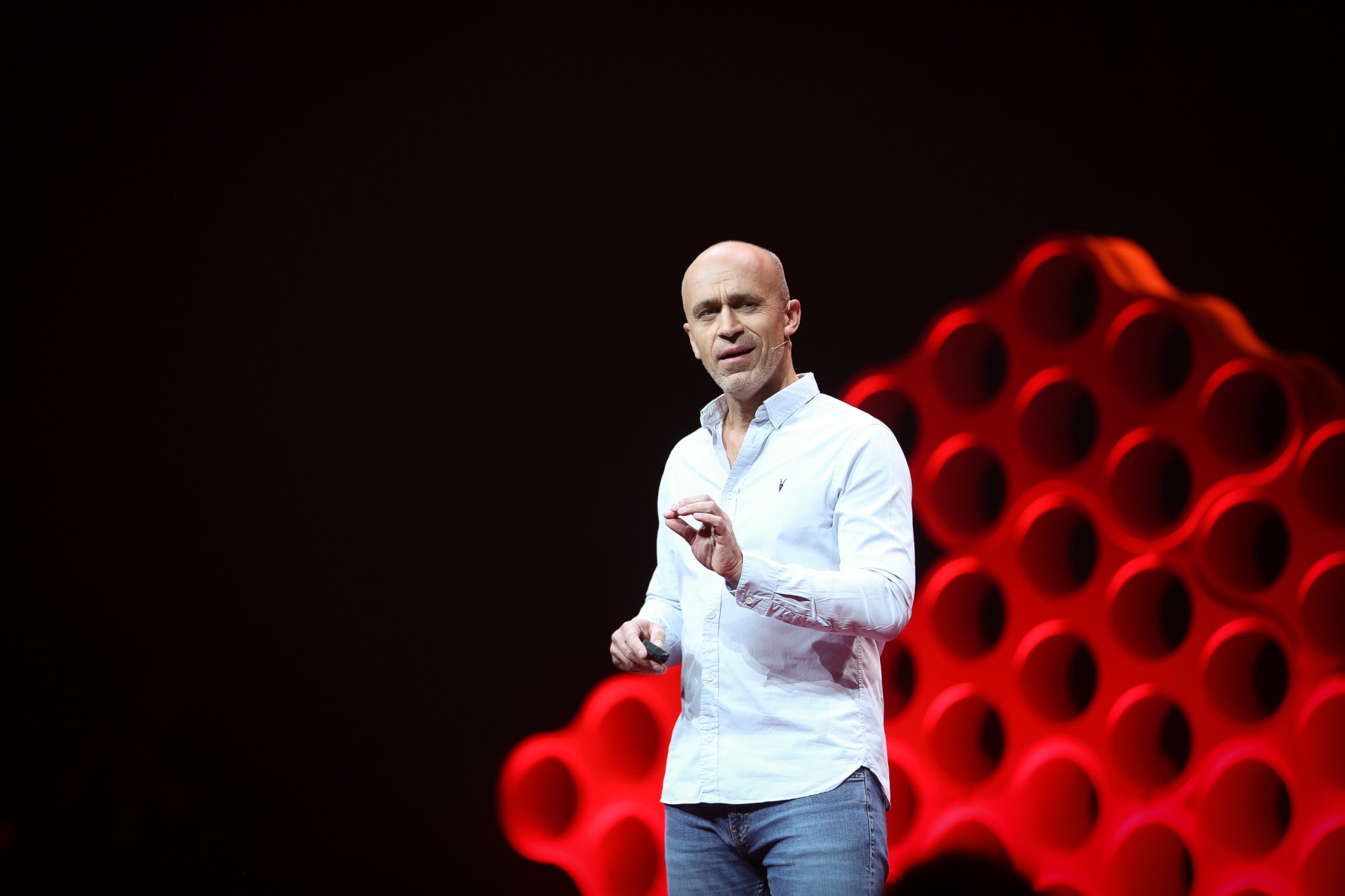 TEDx Sydney 2018
He said over time his age really did become irrelevant and his ignorance tour taught him many things. Perhaps "most un-millennial of all", he learned to be present.
"To turn off my phone, ignore my emails, texts and feeds and to be there in the moment with that person. To do what you are doing right now. Just listen," he said.
In the years that have passed since his "ignorance tour" and by reducing himself to the one simple question; "Can you help me learn?", renewed him in ways he never thought possible and made him redefine the whole meaning of age.
Have something to say on this? Share your views in the comments section below. Or if you have a news story or tip-off, drop us a line at adnews@yaffa.com.au
Sign up to the AdNews newsletter, like us on Facebook or follow us on Twitter for breaking stories and campaigns throughout the day.