As revealed in last year's predictions wrap for 2017, further market consolidation happened within the ad tech sphere, VC funding dried up, buzz heightened around AI, VR and AR, and the job-hopping space was rife.
The race to scale and relevance was marked by more acquisitions this year.
Big ad tech deals included Singtel's digital marketing business Amobee buying data management platform (DMP) Turn, Sizmek snapped up Rocket Fuel, RhythmOne acquired RadiumOne and RTL Group fully acquired SpotX - the list goes on.
Ad tech players are fighting to be seen as a worthy alternative to the Walled Gardens of Google and Facebook - a trend that looks set to continue to spur on more innovation across the programmatic media landscape. Those who can convince brands that they are a viable alternative to the duopoly, will profit.
In last year's predictions GroupM technical operations director Timothy Whitfield said ad tech in 2017 would be a "bloodbath". He said to expect a dozen new foreign companies to enter the market but to also expect more well known ad tech companies to retreat back to a regional support model only.
Earlier this month we saw staff at retargeting business AdRoll's Australia office slashed, comScore made several redundancies as it zones in other more profitable areas instead of Down Under, and industry murmurings suggest more closures and job cuts are around the corner. 
"Unfortunately, I feel that my predictions were very accurate," Whitfield tells AdNews.
"I've heard many people say that the Australian market is still over crowded. I say the word unfortunately because this does effect people's lives. There are many of my work colleagues that have been affected by these changes and my thoughts go out to each one of them."
As the ad tech game toughens if you can't compete on a multitude of levels such as tech, people, partnerships, revenue growth, it's perhaps already over. However, this means that the positive news of 2017 is that competition is forcing the best players to come forward. Real questions are being asked about media quality and the return on programmatic campaigns.
It's important to remember that 2017 wasn't all doom and gloom and programmatic bashing for ad tech. The acquisitions mentioned above pave the way for a leaner industry, the education of the wider market on ad tech seems to have improved and while talent has thinned, it remains strong.
See: Is the ad tech funding crash a big deal?
Despite the end of year rounding out with a somewhat melancholy vibe and sense of nervous anticipation as to what lies ahead, particularly (some argue) for those ad tech companies offering more of a service as opposed to a tech product, the sense of passion from those who work in the space cannot be denied.
The willingness to educate one another – be that at an increasing amount of company-hosted educational events – or via industry meetups; has never been stronger. In addition, the sense of pride that many feel working in such an innovative and fast-moving space does not appear to have been dampened – and can quickly be observed at any of the industry gatherings.
This year aside, it's now time to look ahead to 2018 and see what some of the bright and varied minds from ad tech firmly believe is just around the corner.
From Accenture, Google, Forrester, Grapeshot, Pacific Magazines and Gumtree, to Amobee, Amnet, Publicis Media, Sizmek, Nine, Rubicon, MCN, Adobe and even a couple of ad tech startups such as Publift, check out the AdNews 2018 ad tech predictions:
Forrester senior analyst Xiaofeng Wang:
Marketers will continue to increase investment in ad tech (and martech) to be more result-driven and customer-centric. Therefore, they will prioritise investment in DMPs for better customer understanding and DSPs to deliver positive ROI of their ad spending. ad tech vendors are integrating with martech vendors, or expanding their capabilities to martech to provide a more consistent view of customer across the entire customer journey. Therefore, the ad tech ecosystem will continue to consolidate. The expected entry of Amazon in Australia will change the ad tech ecosystem. It will become an important resource for online consumer shopping, and will both challenge traditional search marketing strategies and take media-buying share from digital ad incumbents like Google and Facebook.
MCN chief technology and systems operations officer Angela Goodsir:
The convergence of martech and ad tech will once again be a key focus for the media and marketing industry in 2018, with an influx of media owners and agencies beginning to amalgamate legacy and new ad technologies across advertising platforms. We can therefore expect to see the combination of data assets – from marketers, agencies and media owners – with technology solutions to bring advanced advertising capability across digital, IP (vod/streaming) and broadcast delivered content. Cloud enablement for broadcast networks will also transform workflows to more intelligently and intuitively increase connectivity across platforms. Additionally, there will be a boost in programmatic as we leverage data and analytics to transform decision making and drive business value outcomes. MCN's recent announcement of SIA, our new data management solution, and data and technology roadmap positions us well to take advantage of these key trends.
Gumtree Australia head of advertising and partnerships Laura Hill:
Market expectations on transparency and brand safety will continue as the programmatic ecosystem rebuilds advertiser trust following the challenges in early 2017. The industry adoption of initiatives like ads.txt, which provides greater transparency in the supply chain and gives publishers better control over who sells their inventory, will continue to develop and be commonplace in ad buying conversations. It's these kind of initiatives that will give advertisers confidence that they're buying authentic publisher inventory, allowing programmatic to continue on its trajectory to becoming the preferred way of trading digital media.
Google ANZ director of media platforms Rhys Williams:
Ad tech adoption rates will continue to accelerate and 2018 will be an inflection point for the programmatic industry working to address issues like ad fraud, transparency and measurement. Artificial Intelligence and Machine Learning will continue to be prolific in ad tech pitches, headlines and conference agendas. To move beyond ML hype, marketers, publishers and agencies should look for tech partners that have a proven track record in helping customers solve end-to-end solutions - from media decisioning, to optimisation and cloud based data strategies.
Nine commercial director of digital sales Pippa Leary:
What excites me the most about the next 12 months is that we are rapidly moving into a world where we will be a able to give marketers precision one-to-one targeting at scale on the biggest screen in the living room their TV set. 2017 was the year where on-demand viewing truly took off across all the commercial television networks and we are now seeing as much as 10 percent of our audience viewing key programming through broadcast video on-demand  (BVOD) platforms, such as 9Now. In 2018, the focus of the ad tech market will be on capitalising on this shift through true addressable television and delivering a vastly improved experience for both consumer and brand through providing contextually relevant advertising in a brand safe environment. 
Accenture Interactive lead for Australia & New Zealand Michael Buckley:
A machine's search for meaning - With all the talk of machines in the workplace, now is the time to focus on designing the relationship between humans and machines. We need to rethink the employee experience to get the most out of the technology, and to amplify human potential. 
Slaves to the algorithm - organisations will need to understand how best to navigate a new marketing environment – a 'third space' which is neither online retail via a screen nor bricks and mortar store - in which algorithms are customers' new gatekeepers, and ingrained consumer behaviours like impulse buying are by-passed.
Salesforce for Advertising APAC MD Jo Gaines:
The attention economy challenges every marketer to adopt technologies like data collaboration and artificial intelligence (AI) to deliver the personalised, relevant experience customers demand. Savvy marketers no longer accept the pushing of irrelevant messages to customers, so in 2018 we will see more brands sharing data responsibly, in partnership, to gain a deeper understanding of the customer. AI interpreting structured and unstructured data will free marketing teams to focus on delivering scaled, personalised 1:1 customer journeys. The only constant for marketers is the need to place the customer at the heart of everything they do.
GroupM head of operations and technology Timothy Whitfield:
Ad tech will continue to evolve in 2018 with even more large scale purchased from the martech sector. Meanwhile, the fin tech giants will slowly rumble from their slumber and use the technologies like bitcoin to bridge the gap into the marketing industry. Ad tech stacks will bifurcate into (a) 'white glove' services versus (b) fully integrated ad tech stacks and both will continue evolve, but into different directions. 'artificial intelligence' will continue to be as clear as mud. However, the overarching ethos of 2018 for ad tech will be to continue to beyond basic metrics and start 'solving business problems'.
Amnet ANZ head of product Catherine Smith:
How do we ground the data dreams and make the ever increasing possibilities a reality that delivers results to brands? 2018 will be the year we delve deepest into people-based marketing, but one to one communication will be meaningless without personalised messaging. We've connected the pipes to access virtually all formats programmatically and technology has made all types of transactions and bespoke solutions possible. The focus now needs to be on collaboration between the brand and all the specialist expertise available to them via their agencies and partners to create long-term, client specific data strategies, delivered across all screens with smart, relevant creative executions.
The Trade Desk GM ANZ Mitch Waters:
In 2018, I imagine there will continue to be debate around transparency. Let's hope these discussions will be solutions-focused rather than more ad-hoc programmatic bashing. On a related note, broad adoption of ads.txt will result in greater transparency of open exchange buying. Blockchain will be what "AI" was to 2017. Expect exploratory talk around applying the technology for verification, the forward market, data privacy, and content payments. Finally – reports of the death of media agencies have been greatly exaggerated. Agencies will stay relevant, and they have the opportunity to become integral to the programmatic supply chain. The smart ones will use 2018 to customise their offerings to add greater value to clients.
Integral Ad Science MD James Diamond:
We'll see client's building out attribution models taking viewability into account, connected TV will start to get better measurement capabilities, mobile measurement will become so much easier as the IAB Open Measurement SDK for in-app measurement gets adoption and vast 4.0 adoption will increase. These will all help move the industry measure more and optimise better. Also for 2018; the GDPR data laws and specifically the ePrivacy regulation will start to bite and it won't just be felt in Europe. For the first time in digital, we are also going to have a cap on supply. Once everyone is measuring their media quality they will certainly start to demand better media quality. Eventually, advertisers will simply stop buying the non-viewable, fraudulent or high-risk inventory, but demand for the good quality inventory will remain strong and it will start to push CPMs up.
Rubicon Project country manager ANZ Simone Krakowiak:
2018 will be the year 'transparency' transitions from a concept to an active industry approach exposing bad practices and opaque players. I believe there will be a push to eliminate buyer fees and think we will see the rules of the auction become more clearly defined, offering fairer outcomes for all parties in the ad tech equation. We will also see a shift towards open source technology solutions, similar to pre-bid for header bidding. Rubicon Project has already put the wheels in motion on these initiatives and expect others to follow as we work together to deliver a marketplace that's fair, efficient and transparent.
Adobe director of marketing Asia Pacific Paula Parkes:
With intelligent technologies dramatically improving the design and delivery of digital experiences, we will see a transformation in how businesses personalise and manage their customer experiences. Machine learning in particular will alter how marketers automate their sales and marketing functions, enabling them to create even more personalised experiences. Adobe Sensei, for example, has given us insight into billions of transactions, operations, and effects that users have applied on millions of images, videos and other creative works. With information such as this becoming more readily available, marketers will be empowered to create and deploy heightened customer experiences.
Grapeshot VP AUNZ June Cheung:
We believe that last year's concerns around brand safety remain, but more pressing for 2018 are demand for transparent, verifiable relevancy. As stricter data protection rules including the GDPR are coming into place next year, advertisers in this part of the world also need to be thinking about what questions they are really asking: What is the problem my product solves and how can I proactively talk with people who are declaring they have that problem? The answer is: by targeting content about that problem or solution. 2018 might be the year that advertisers finally admit stalking consumers based on old data isn't the way to do it.
Publicis Media Exchange MD Sarah Keith:
"We are all still on the journey to ensure that the consumer is at the heart of all cross channel messaging and there is a need for more technical convergence to make this happen. Our brand's customers don't think about what channel they are on/in, just about an annoying ad…i.e. if it's not relevant, they have seen it too many times or it's not the right length for the content they are consuming. As more media become addressable, or even programmatic, to avoid switch off ad tech has to improve cross channel audience management and targeting for maximum engagement and impact.
IAB Australia director of research Gai Le Roy:
2017 saw a much needed focus media inventory management and hygiene related issues, including the roll out of the IAB ads.txt initiative last month all of which has set the scene for 2018 to be all about QUALITY. That includes quality of targeting; of ad environments and context; ad creative quality and a continued improvement in the quality of relationships that media owners and marketers have with audiences.  Our growing ability to measure and assess quality issues will lift the standard and thinking within the industry and deliver a fresh lease of life for advertising in 2018.
Lotame senior director of data solutions APAC Evgeny Popov:
Last year ad viewability was a key industry focus, this year non-human traffic was front and center. Next, verified on-target data will become a priority measurement metric for publishers and agencies alike, and for good reason. Pricing, strategy, and business decisions are based on the data our industry provides, quality data is the foundation of the assumptions that drive these decisions. Human (bot free), on-target and verified premium data will become a new industry benchmark in 2018 to give buyers up-front commitment to audience quality.

Rakuten Marketing MD APAC Anthony Capano:
For the ad tech industry, 2017 hasn't been without its industry wide challenges, and as we work together throughout 2018 to overcome the issues of transparency, brand safety and ad fraud, attribution will become more than a talking a point. Next year, we will start to see advertisers utilising the data and insights provided from their attribution solution to shape marketing budgets and campaigns, and to challenge their marketing partners. Another trial that faces advertisers this year is the arrival of Amazon on Australian shores. As we have seen in our business Australian brands now more than ever will look to globalise, as consumers, particularly those throughout Asia, continue to drive a borderless economy with increased demand for international goods.
Amobee ANZ MD Liam Walsh: 
In 2018 we will see advertisers running multiple DSP's for specific purposes as programmatic continues to grow. Agencies will improve their technology capability and diversify partnerships while advertisers will put pressure on social platforms to integrate themselves into the wider ecosystem. Those with a vast amount of data will start to have a significant impact on the future of digital advertising as the use of first party data significantly increases and personalisation starts to explode in the e-commerce sector.
Pacific Magazines head of programmatic and audiences Alana Fechner:
2018 will see a media agency muscle up, with all groups looking to own proprietary ad tech and data solutions to outgun competition, and force Publishers into joining the party or jumping off the bandwagon. Case study will be Amazon, who have successfully built their advertising solution with on & off-network buying powered by proprietary tech and data, in turn controlling how publishers work with them to access unique demand. Meanwhile, publishers who can understand their audiences in depth and provide solutions to close the loop between plan-buy-measure, cross channel, will be the ones who succeed and push up yield.
Impulse Screen commercial director Carla Zipper:
2018 will see Brands and Agencies continue to consolidate their use of ad tech and improve their organisation of data to move closer towards integrating all media channels.  This consolidation should also see them leveraging data to obtain a single view of the customer and in turn drive more meaningful and timely interactions between consumers and brands. This increases the need for cross channel measurement and we will hopefully see integrated media buying teams utilising data to inform true omnichannel media decisions for brands.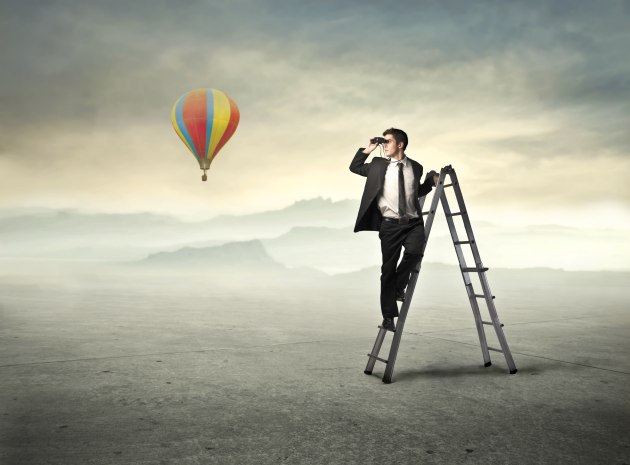 Publicis Media chief digital and technology officer Jason Tonelli:
In 2018 the real focus will shift to the value ad technology brings to digital ecosystem.  This year's debate has centred on a small part of the equation – namely on the cost of having technology systems in place. In 2018 there will be a shift to focus on the value and outcomes of why technology systems exist – which is to make advertising better and more relevant for consumers, delivering more effective and efficient advertising and driving growth for our customers."
Eyeota general manager ANZ Peter Hunter:
In the first half of 2017, there was a major shakedown in terms of viewability, inventory and brand safety, driving industry change even the heavyweights couldn't avoid. We are now seeing this questioning lens move toward the integrity, quality and source of the industry's audience and intent data. Data will continue to play a leading role in every part of the ecosystem. With the vast majority of online and offline buying decisions leveraging this data, we will need to ask the hard questions of not only external, but internal data quality and sources.
AppNexus director of market development Samuel Tan:
Transparency and accountability are key themes for 2018. Expect intense focus on fees taken by all parts of the digital ecosystem. Marketers and publishers will concentrate on only working with partners that add value in a transparent way. DSPs will leverage machine learning to reduce the need for complex trading set-ups, minimise fraud and automatically find the shortest path to supply. Finally, buyers and sellers of video will focus on unravelling the complexity and inefficiency of programmatic video by taking advantage of header bidding.
Sizmek platform director Linda Nguyen
2018 is the year the industry truly embraces AI-powered decisioning. AI has been around for ages - many tech companies boast of intelligent algorithms and machine learning to power campaigns. However, next year this will extend more into the creative realm, with AI powering creative optimisation, delivering personal and relevant messaging. 
We'll also see an increased focus on transparency and control. Advertisers and agencies want to eliminate confusion about how, and where, their marketing budget is being spent, so technology partners have to open up. This creates greater trust within the industry, enabling everyone to work towards a common goal.
PubMatic ANZ country manager Peter Barry:
There will be increased investment of brand dollars into programmatic channels, underpinned by better ad formats across devices, and initiatives to combat fraud. The adoption of ads.txt will mean legitimate publishers and authorised resellers will benefit greatly, as will buyers.  Header bidding, which has seen huge growth over the past two years, will transition to the server, where it makes sense to do this. To sum up - a positive year for programmatic as the Mark Ritsons of the world get out shouted by case studies and positive business outcomes that haven't been grabbing the headlines as effectively as dropping the f-bomb on-stage does. 
Marketo senior director of marketing APAC Chris Connell:
2018 will be the year of attribution. What is more important to business growth (and a marketing professional's career) than proving value? Business leaders don't care about 'vanity metrics' like click-through rates and impressions. So marketers need to stop talking about them. Instead, as a profession, we need to focus on uniting siloed channels through martech and ad tech, to provide and measure real revenue outcomes. We need to speak the language of business metrics. So stop putting it off, deal with the issue, and let 2018 be the year that you prove the business value you're delivering.
Ooyala director of ad tech, Asia Pacific and Japan, Ryan O'Sullivan:
The industry is finally pushing the clouds aside and getting a better idea of what the future really is - interactive ads, more sponsored programming, a true sea change in how advertising is consumed. For example, Fox pushing six-second ads as a major piece of a brand campaign. Times are changing, being led by a very aggressive - and selective - consumer. Finally, the industry is taking note. Look for lighter ad loads on AVOD (advertising video-on-demand) sites, better targeting and snappier campaigns.
Did you see last year's predictions? 'Bloodbath' or boon – 34 ad tech predictions for 2017
Exponential global marketing director Jessica Batt:
2018 will be the tipping point for video as a performance play. Generally considered a branding solution (but with limited scale and reach), brands will now be able to use video for all stages of the purchase funnel. This will further commoditise the traditional banner ad, as it loses its crown as the only digital performance play in town. In a crowded ad tech market, the companies that will succeed in 2018 will be those that can deliver an all-encompassing, engaging, scalable, full-funnel video solution that drives real results for advertisers.
Switch Digital CEO Lee Stephens:
By early 2018, Google will comfortably grow to own 50% of the world's $200B digital advertising market. During the year the percentage of Australian digital advertising traded programmatically will exceed 65%. Changes to the bid rules within programmatic platforms will give quality publishers a much needed lifeline, allowing them to achieve higher prices. A raft of new "over-the-top" services (think Stan & Netflix) will enter the market with specialist content offers. Success is not guaranteed however as the free to air networks start streaming anything that moves. Facebook will make it's biggest moves yet to become a global video network.
Oath head of platforms Liz Adeniji:
2017 saw programmatic advertising go mainstream. In 2018, adoption will continue to increase exponentially, eclipsing other traditional forms of media buying which will be driven by the growth in programmatic video and the slow but increasing adoption of programmatic native.  At the same time, consumer fragmentation across devices and channels will continue to grow, fuelled by advancements in consumer technology. This will force advertisers to get serious about cross-device mapping as a means of reaching a highly desirable, always connected and fast growing user base.  Access to first party verified data that spans beyond cookies will connect the dots between these disparate internet enabled devices and separate the weak DSPs from the strong. Ultimately, we will see more and more advertisers move from cookie based targeting to true 1:1 marketing.
Publift COO Tobin Page:
Blockchain will move from a sideshow to the main event. Bitcoin prices have raised enough awareness for most people in the industry to understand how the underlying technology works. We've got a few startups that have found edgy/unique approaches to digital advertising using Blockchain. But with this many smart, commercially minded people now paying attention, 2018 will be the year the foundations of digital advertising start to change. If you're not ready for the change, you may not have a business in a few years time.
Unruly MD ANZ Ricky Chanana:
2018 will be all about increased ad personalisation through data - from new and innovative sources of first party data - like that heralded by the arrival of Amazon in AU, with their holistic view of the consumer journey, to the smart uses of big data through AI. For years we've talked about the value of big data, but the limited ability to process this data and turn it into meaningful insight has hampered its usefulness… until now. 2018 will see increased machine learning capabilities finally harness this powerful resource, with smart marketers using AI both in terms of dynamic content creation and bespoke targeting.
Former AdRoll APAC VP and MD Ben Sharp:
This year, viewability, brand safety and transparency in the supply chain took front stage as areas programmatic needed to clean up. The problem is all we've done is talk about them with very little action. In 2018 I predict that industry bodies will have to come together with leading players to develop a clear definition, action plan and tools for marketers to understand and overcome these issues.
Louder consultant Andrew Hughes:
All these views are applied to the Australian Market Primarily. Construction of brand/customer proprietary solutions atop standardised technology platforms like Adobe, AppNexus (Programmable Beta is Live), Doubleclick. Increased access to vendor/publisher data from Google and Facebook through tools like Ads Data Hub and Google's Cloud solutions, to integrate with the proprietary solutions (above). Brands building fully commercially transparent agreements (all media) directly with large publishers bypassing agencies. Fraud and Viewability mandates and expectations from brands being passed through to publishers, with penalties for not conforming. Out-There prediction: Google or Facebook to buy Salesforce - I expected it this year, but instead they announced a partnership at DF17.
Quantcast ANZ MD Andrew Double:
2017 was a tough year for digital. Marketers have challenged the accountability of digital, some fairly, some not so. Expect 2018 to be the year of re-evaluation. Attribution needs to move away from last ad, last click metrics and deliver what marketers want: incremental sales. Brand advertising, whilst still including hygiene factors such as viewability and brand safety, needs to now focus on metrics that matter such as uplifts in awareness. Most importantly there needs to be more consistency in market. Digital needs to have a more uniformed approach so marketers don't get confused or misled. The introduction of third parties to measure the likes of brand safety should be introduced across all vendors. No one should be the player and the referee – it wouldn't happen in any other industry.
SpotX country manager ANZ Christopher Blok:
A lot of hype has been put around header bidding (HB) and header bidding wrappers for video advertising. We'll see a stronger adoption of header bidding for video from publishers in 2018, as there are continued pressures put on publisher yields. Towards the back end of 2018, Q3/4, I believe TV addressability will become a reality with the rapid adoption of connected devices, along with the strong work being done by MCN in this area. This can lead to personalised ads for the viewer along with interactivity.
Celtra regional director APAC and chair of IAB Mobile Advertising Council, Richard Knott:
Walled gardens", whether blatant or opaque, will continue to grow and dominate advertising spend. However, there will be a small trade-off in that some selected external tech stacks will be permitted in, when forced, by the agencies and brands. As, for example, happened with the recent introduction of some attribution and verification vendors. This was a small but important step forward, and one we will see replicated across more walled gardens with more types of tech. The result will be a new 'inclusive digital marketing ecosystem' as a compromise between open or walled.
Crimtan MD Tara Crosby
2018 will be all about creative and in particular data led creative. For too long creative and media buying have been separated leading to a lot of poor digital creative, particularly for direct response. In 2018 this will no longer be tolerated and the leading digital campaigns will have awesome-looking, impactful DCO built creative that is highly personalised. This will give consumers a far better advertising experience with relevant products and messaging. It will also allow brands much more strategic control and an ability to manage their customers effectively across the purchase cycle. The ad tech companies that will prosper in 2018 then will be those that make audience and creative optimisation seamless.
Programmatic Media's programmatic lead Nicola Helper:
Brands will increasingly turn to consultants to help them bring advertising and data management in-house. Internal marketing teams will evolve and be up-skilled to run their own campaigns using the appropriate technology platforms. As a result, transparency will prevail across the board as clients become more savvy and agency mark-ups become obvious.
Path51 MD Simon Larcey:
Continued development into accountable and transparent deliverables will be core in 2018. With the vast amount of channels available, digital spend continuing to grow and programmatic mainstream, advertisers will chase clarity on what is working and what is not. Attribution will become integral in the planning process and in house marketing teams will control more of the media spend. New digital delivery methods utilising technologies like the Basic Attention Token (BAT) will be explored to enhance the consumers advertising experience.
RhythmOne director of sales and client service Australia Luke Bussell:
2018 is the year of quality. Forget quantity of impressions, forget reach for the digital advertising world, because if it's not quality inventory, it doesn't count. Brand safe, viewable inventory free of fraud and invalid traffic, overlayed with quality data is the new norm and is what all advertisers should demand in 2018. At RhythmOne, we recommend you only work with partners that have a 'Quality  Guarantee' – full stop.
Gourmet Ads president and founder Benjamin Christie:
One of the trends which will gain further traction in 2018 is the rise of the in-house programmatic trading desk. Late 2016 and throughout 2017 we've seen a significant uptick across the globe for brands setting up and running their own programmatic trading groups internally. There are obvious reasons why this is a growing trend from first party data security, to transparency as well as in some cost savings by reclaimed margins. The challenge for brands is that they need to hire highly experienced programmatic executives to run them as making the wrong ad tech investments (DSP, DMP etc) early on can be disastrous down the track. Globally, brands that have built out internal teams include Target.com, L'Oréal, Netflix, Hello Fresh, Pernod Ricard, Eataly, Electronic Arts and Wayfair to name a few. Notable standouts in Australia are Foxtel and Qantas with Red Planet with more in development as we speak. Whist some brands are doing everything in house, others are splitting the tasks, some running strategy, planning and managing supply themselves, and then outsourcing creative and programmatic activation to an agency. Irrespective on the execution it's a trend we believe will continue.
GumGum MD ANZ Jon Stubley:
There's no doubt the industry took a reputational hit from the well-publicised brand safety issues of 2017. Brand safety will continue to be of paramount importance next year and investment in technology to mitigate will increase.  To date, approaches to brand safety have focused on analysing text only. This has meant brands still run the risk of being exposed to unsafe images –hate, guns, plane crashes and violence. Next generation AI is now able to use computer vision to determine unsafe imagery and deliver ads in safe and contextual environments. More companies will invest in and adopt this technology.
Former AdRoll JAPAC marketing director Cat Prestipino:
Marketers are going to start truly putting the customer at the centre of everything. There has been a lot of lip service paid to being client-centric in recent years but now we're seeing client-centric challenger brands like ING Direct, Canva and SquareSpace moving into the mainstream. We're also seeing the launch of Amazon (finally!) in the Australian market - another brand who are notoriously customer-centric. In 2018, if you're not putting your customer and their experience with your brand at the centre of everything then you are really going to struggle.
Dell EMC ANZ director of system engineering Danny Elmarji:
Increasingly, virtual prototyping and real-time virtual analysis are no longer options, but necessities. AI and data analysis in real-time means that you can develop your idea and test it, as many times as you want and still get to market quicker and cheaper. Instead of, say, crash testing a new car design a limited number of times in the real world, you can quickly do thousands of virtual tests.
Did you see last year's predictions? 'Bloodbath' or boon – 34 ad tech predictions for 2017
Have something to say on this? Share your views in the comments section below. Or if you have a news story or tip-off, drop us a line at adnews@yaffa.com.au
Sign up to the AdNews newsletter, like us on Facebook or follow us on Twitter for breaking stories and campaigns throughout the day.