This first appeared in the monthy AdNews magazine. Support AdNews by subscribing here.
Shocking, confrontational, unbearable and distressing. All words used to describe the award–winning 'Stop the Horror' campaign from Go Gentle Australia and its agency, Cummins&Partners. It was designed to wake people up to the reality and, draw attention to, the issue of voluntary, assisted dying.
The polarising campaign was released at a time when Victorians were locked in a heated debate over the subject. The argument was focused on whether a bill allowing the process should pass through the state government and into law.
Go Gentle Australia, a not–for–profit organisation leading the charge for change in the law, created the campaign that was designed to raise awareness among young Victorians about the bill. If passed - and it was - it would see the state become the first in Australia to legalise the choice for a terminally ill patient to end their own life.
However, it was more than just a long–form ad, it was a "shocking" and "incredibly powerful" campaign with many facets.
Led by Australian TV presenter Andrew Denton and Go Gentle CEO Kiki Paul, the organisation worked with creative agency Cummins&Partners to create 'Stop the Horror'.
In contrast to a regular ad, a Stop the Horror button was embedded in the video.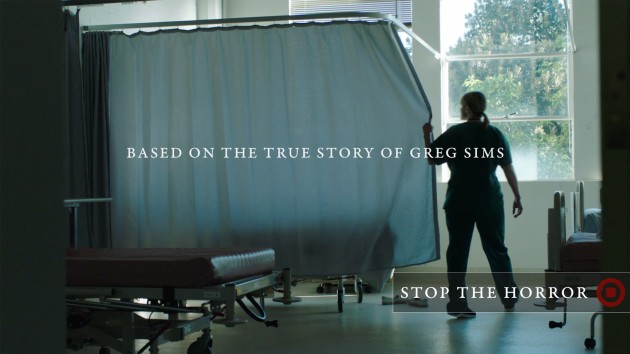 Viewers could opt out of viewing the film any further, but if they did, they were taken to a landing page that encouraged those who found the footage too distressing to "stop the real horror" and contact their local MPs in support of the Voluntary Assisted Dying Act 2017 (Victoria).
The controversial campaign went viral following its going live and appearance on YouTube. It quickly became one of the most talked about last year and took home seven awards at this year's Cannes Lions.
The campaign was based around a terminally ill patient, Greg Sims, and featured a graphic re–enactment, highlighting the very real–life pain and trauma both he, and those around him, experienced.
The six–minute short film, created with Australian Director Justin Kurzel, took viewers through the full painful journey. However, the average viewing time was three minutes and 16 seconds.
"It quickly became apparent to us that 'all' we needed to do was expose the shocking truth or, as we discovered, the unquestionable horror," Cummins&Partners MD Dan Ingall said.
"The idea was born. We needed to dramatise the horrifying truth through the normally fictional vessel of a horror film that was as unwatchable as the reality is."
The agency adopted a push–pull strategy for this campaign, creating two primary audiences: Victoria's Parliamentarians (push), and Victorians at large (pull) - to pressure their local MPs.
As briefed by Go Gentle, the agency was also aware it needed to create a campaign with appeal to a younger demographic, willing to drive social change.
"We needed to talk to them in their language and through media channels relevant to them – pop culture, film, social," Ingall explained.
"We knew it was incredibly powerful and would be polarising. However, we didn't expect the scale of the impact it received — not just in Victoria but across Australia and the world — especially given the almost non–existent paid media support it had."
Despite the success the campaign had in raising awareness for the cause and creating conversation within the target demographic, Kiki Paul said she doesn't expect there to be a repeat of anything like this again.
"It's not something you would expect to have a sequel for. It's a one–off, a very real and confrontational piece of work, but it played its role," she said.
The work is not accessible in its original format as the site is no longer active.
Paul said this is because the goal has been achieved, with 200–plus pieces of local and global coverage and potential reach of more than 280 million in the first 24 hours.
There were also more than 10,000 submissions of interest by viewers looking to contact their local MPs and more than 540,000 plus social media impressions.
"We are actually asking for action rather than asking for people to just open their wallet, so it needed to be powerful enough to get them to do something," she said.
This is why the Stop the Horror button was integral to getting the message across, according to Paul.
"This was more than just stopping the horror, it was about really conveying the feeling of what not being able to bear it any longer feels like, although we can of course never approximate what it truly feels like," Paul declared.
"The implicit question then became 'are you going to take the necessary action to really stop this horror at a larger scale?'"
Have something to say on this? Share your views in the comments section below. Or if you have a news story or tip-off, drop us a line at adnews@yaffa.com.au
Sign up to the AdNews newsletter, like us on Facebook or follow us on Twitter for breaking stories and campaigns throughout the day.