OMD and NewsLifeMedia have released preliminary research around what millennials are doing on mobile in an aim to get a clear understanding about what this lucrative age group are doing on a device that barely leaves their palms.
Despite News Corp's planning and buying media agencies being UM and MediaCom, NewsLifeMedia opted to work with OMD on the study - which has been 12 months in the making. It saw 220 people between the ages of 20-34 install an app on their phones which tracked all their activity for two weeks. The survey period was followed up by a 20 minute online quantitative survey.
Speaking to AdNews, CEO of NewsLifeMedia Nicole Sheffield, said the business decided to commission this survey because of a lack of this granular information in market.
"We were taking about getting information about mobile usage and information about millennials for clients from an OMD perspective and from our perspective we're creating products and hoping for that consumer perspective and that's hard to do," she said.
"You might get a lot of traffic information, you might get some spending information but mobile there are so many different apps and different websites, and you don't know the demographics of that."
CEO of OMD Peter Horgan added: "We knew clients were crying out for deeper understanding on how the segment behaves on mobile and the data out there was pretty thin.
"It was claim based and not a lot of veracity to that data. We we asked the research teams they took our arms off over it, it was something they thought they'd be able to make some really impactful data from," he added.
The first wave of findings looked at the categories of grocery, home, fashion and travel, with the panel also pulling out findings such as on average those surveyed spent 25 minutes a day on Facebook. That was closely followed by 20.7 minutes on YouTube.
They were also loathed to be without their mobile phones, with 87% of women saying they would feel lost without tier phone, that was followed up with 72% saying they agree.
In one of the more disturbing facts from the findings, 7% of the men surveyed sleep with their mobile phone in their hand, compared to 1% of women.
OMD's insight director Carl Mclean, one of the team members responsible for undertaking the research, said that this first survey is just the beginning with the agency and the publishing being able to take this data to a more granular level moving forward.
"This is great platform for us and that platform will springboard," he said."Once we think about different categories to focus on and once we work with different clients on different areas that's when we can get something that's specifically contextual. Here it was great to talk about what we have on a greater consumer level but moving into 2016 that's where we're going to be able to develop that."
Horgan explained that this project wasn't about making money, rather it was about driving better decisions.
"It's good for clients," he said. "It also highlights the abilities that sit within agencies and within more sophisticated media owners, this is not something that should be out sourced and I think the ability to use that data towards the planning processes and decision making of where to put our budgets is something that could be really effective."
See some of the numbers for yourself below: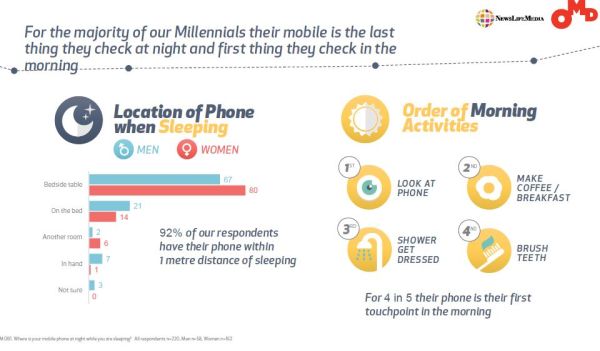 Have something to say on this? Share your views in the comments section below. Or if you have a news story or tip-off, drop us a line at adnews@yaffa.com.au
Sign up to the AdNews newsletter, like us on Facebook or follow us on Twitter for breaking stories and campaigns throughout the day.