This first appeared in the AdNews March 2019 magazine. Support AdNews by subscribing here.
A notoriously private executive in the industry, ThinkTV CEO Kim Portrate is TV's straight shooter. With a CV that spans the scope of adland, both here and abroad, we speak to the marketing boss–turned–TV advocate to find out more.
Curiosity may have killed the cat, but for ThinkTV CEO Kim Portrate, it's been her biggest motivator, professionally and personally. A well–known industry brand builder, Portrate has had a career spanning marketing, creative and media agencies, and now leading an industry body.
While many would look at her employment history and see an executive who has climbed to a top spot in a traditional sense, it's been anything but, and it all comes back to an unshakeable sense of curiosity.
"I have never had this perfect roadmap. Some people do a role for three years and then another for two, taking this logical approach to how they work and where they get to. That's not me. I'm exactly the opposite," Portrate told AdNews.
"I'll be quite happy where I am, but then an opportunity will present itself, which will spark my curiosity. If I then find myself thinking about it a few times during the week, it's something I'll generally pursue."
Still keeping close to her marketing roots, Portrate has been the driving force behind the growth of TV lobby group, ThinkTV, championing its goal of creating better dialogue and collaboration between brands and broadcasters.
Born and raised in Brisbane, growing up with a younger brother in the leafy suburb of The Gap, Portrate was raised by a single mother following the passing of her father at a young age. She described her upbringing as fairly traditional, attending Catholic school for both primary and secondary education.
After leaving high school, Portrate attended the Queensland University of Technology, studying business communications, with her eyes set on becoming a journalist.
"It was either law or journalism. I got accepted into law, but thought it would drive me insane so I switched into the business and comms degree pretty quickly," she said.
After her Friday morning shorthand class proved counter–productive to her love of a Thursday night out, Portrate gave journalism the flick, instead taking on a double degree of marketing and advertising.
Making it in marketing
With an interest in the commercial side of advertising, Portrate soon found marketing the better fit and it wasn't long before she joined Unilever in Brisbane. Working in the margarine, mayonnaise and oils business, her first role was as a field supervisor.
"I found myself working with a team of women, with roughly eight of them part–time working mums in their 40s," she said.
"My job was essentially to supervise their work, which was hilarious because I knew nothing about nothing."
Portrate said the role provided laughs from day one as she showed up on her first day, realising her manager forgot to ask if she had a driver's licence.
"I actually got that sales job with no licence," she explained. "I still think I'd be the only person in Unilever to have ever done that. They then quickly organised a test and within two weeks I had my licence as I sort of knew how to drive."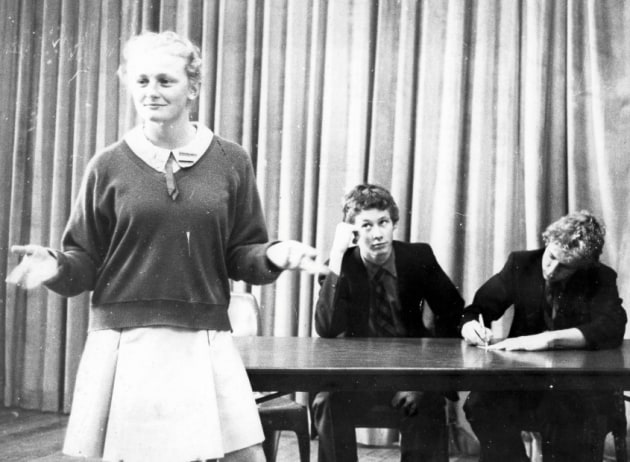 A positive early experience
Many women who worked in advertising and marketing in the 80s and 90s paint a picture of a difficult and biased working environment. Portrate went to a lunch last year in which she was shocked to find that every woman at the table had been subjected to some level of sexual discrimination in the workplace, except her.
"It was quite interesting and surprising as a number of women recounted their poor experiences. It mostly occurred in their 20s and around the same time I started in marketing," she said.
"My experience differed as I honestly don't recall it ever being an issue for me. It may have been and I didn't realise what was going on, which is quite possible.
"I'm pretty lippy too, so I suspect any grief given to me would've been given straight back."
Portrate described her early years with Unilever as some of the best, but also the most trying, as there were no specialties in marketing at that stage, with the brand manager responsible for the entire marketing chain.
She recalled one of her first major campaigns, launching a new range of mayonnaise, which included everything from R&D, taste testing, developing a comms strategy, managing commercial costs, right through to execution.
"It was the era of generalists, something that has changed significantly in modern marketing. You had an end–to–end view of how marketing worked, as opposed to now," Portrate said.
"There's not a lot of that now, which is difficult because you need to understand the impact each stage of the process has on the next.
"I'm not sure younger people have those same opportunities to see through every lens."
Portrate said this is where her early learnings came from; making a mistake in one stage, seeing how it impacted the next, and understanding how each stage of the marketing process correlated with the others.
Making her mark
After stints at Unilever, Lion Nathan, and AMP, Portrate was recruited to telco, Optus. It is here where she said her interest in technology first piqued.
At the time, the business was structured to make up two departments. There was a mobile business and then there was dedicated landline and internet business. Portrate, who was marketing manager at the time, said she couldn't understand why ACCC regulations didn't allow the two sides of the business to package deals together.
"I remember thinking that people needed everything in one deal, but my superiors said the ACCC wouldn't stand for it, so that had to change," she said.
Over the course of 18 months, her team created an offering that presented customers with a single bill and one product suite. This led to the delivery of the first bundled mobile, landline and data product, which has now become the category norm for selling complex telephone and data solutions to consumers and SMEs.
"I didn't realise at the time how it would change the way the telco businesses went to market in the 90s, but that wasn't my motivation" she said.
"I wasn't out to change the landscape, I've always just been a marketer who saw a job to do, figured out the best strategy to get around obstacles in market and got it done."
However, like any marketer, not everything goes according to plan. For Portrate this was embodied in her time at Lion Nathan, where she believes she "launched and collapsed, the worst beer brand in the history of the world".
"It was a full–strength beer that was meant to be a competitor with Victoria Bitter. It was a disaster, which I'm glad happened earlier on in my career," she revealed.
"I worked in beer. I was terrible at it. I don't drink beer. I should never have taken the job.
"There was no ladies bathroom on the floor when I started, which was interesting, and I was at the factory that was at Marrickville in those days. That was probably my most spectacular screw–up and it was massive".
Following her time in beer and telco sectors, Portrate and her husband moved to New York. It was here she took roles with creative agencies, including FCB and BBDO, often finding herself pitching against her husband who was working in rival agencies.
As the eight years came to an end, the couple decided to return home so that their newborn daughter could be with family.
Arriving home, Portrate spent three years within Carat, working on the Tourism Australia account, before being poached to take on what she described as one of the "real highlights" of her career.
"You actually felt like you were strapping on the green and gold every day and there's a real sense of passion, pride and commitment about the business. That was probably the most satisfying experience," Portrate said.
During her time with the tourism body her team created the There's Nothing Like Australia platform, as well as one of the first user–generated content platforms for any government body.
"It makes perfect sense. People take lots of photos when they travel. Why wouldn't we use those photos to promote the country?" she said.
However, obstacles prevailed, such as government regulations and risk averse behaviour, which Portrate said that "no technology could appease".
"We had to take it to the executive board to get it up and running," she explained. "At the time, no government agency had ever enabled people to just send you pictures and there wasn't even a content moderation system that existed. We had to build it."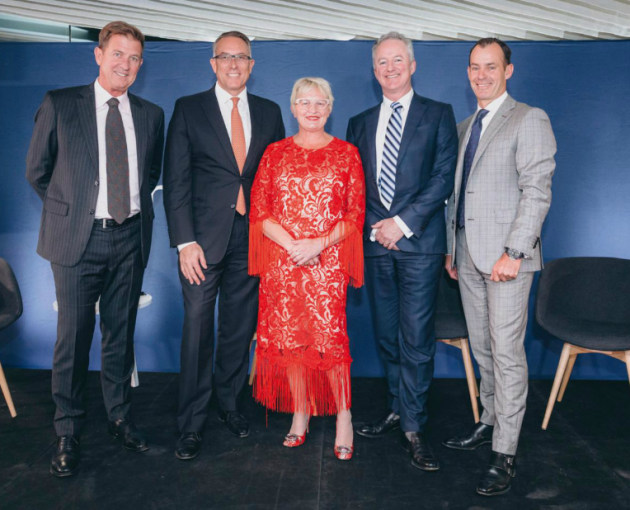 A time for change in technology
Reflecting on her time across marketing, media, creative and now TV, Portrate considers herself to be one of the first early digital natives. Developing and managing a lot of firsts across various digital platforms, Portrate has her own concerns for the future of technology in the industry, as its evolution creates more questions than solutions.
"The reason I took the role at ThinkTV was because I was heavily invested into digital teams working for me in marketing, running global search programs, doing the world–first relay with Instagram using travel as a subject matter, but I didn't see growth," she revealed.
"I kept thinking these things are great new pieces of technology and they should be connecting and they should be getting impact — a commercial or a business impact — and particularly in the past couple of years prior to taking this job, but I just didn't see it."
Portrate continued to believe that something was "not right" with digital platforms, seeing no growth and the rising tide of concern around data privacy. She believes the real issue now is there are too many "shiny new platforms and tools" that won't stand the test of time.
"The online–only players are in really interesting places. If your mission was originally to connect people — whether that's through search or social or online video — I think where those businesses have moved to is well beyond their original mandates," Portrate said.
"I worry about privacy. I worry about echo chambers, and that's just me as a human worrying. From a business perspective there is so much more at risk.
"Well, that's part of the challenge I suppose. I don't see TV as the thing on the wall. I see it as the content that you watch on any device because that's what I do. That's what my teenager does. That's what all of my friends do."
Talking TV's future
That "niggling feeling" that there was something not quite right about the world of digital platform advertising, combined with a long–standing appreciation for TV as a medium, has ultimately led Portrate to where she is now.
When this job came up she saw the opportunity to bridge the gap between marketers and broadcasters and get them together to talk about how the medium can help businesses. Since then, Portrate has led countless events designed to promote the conversation around the future of TV and its role in the broader media landscape. She has also been behind several reports and research studies into the medium's value and growth in Australia.
Two years in, and Portrate believes ThinkTV has certainly begun to achieve that initial goal, however now, her interest has moved to a very particular issue.
"I'd like to do more around the efficacy of television," she said. "The industry is changing so rapidly, and to be at the forefront of communicating what the benefits of that change are is so exciting and brings together curiosity, brings together technology, brings together commercial outcomes in a way that no other role has ever really crystallised at the right point in time.
"I really feel I'm at the tip of the spear on where the industry is going next, so for me that's one truly exciting place to be." 
Have something to say on this? Share your views in the comments section below. Or if you have a news story or tip-off, drop us a line at adnews@yaffa.com.au
Sign up to the AdNews newsletter, like us on Facebook or follow us on Twitter for breaking stories and campaigns throughout the day.