Now that Prime Minister Malcolm Turnbull has seriosuly hinted a 2 July election is on the cards, the media will go into overdrive. Election years always bring a bump in ad spend and political parties and leaders use every tool at hand to engage voters, change minds and secure votes.
Party political broadcasts, TV and radio are all mainstays but what has changed most since the last election in 2013 is the digital space and specifically the role social media plays.
In the UK and Canadian elections in 2015 Facebook played a bigger role than ever before and it's set to be the same story in Australia as Turnbull battles to keep his spot, and likely even more so in the US as the race between Hillary Clinton and Bernie Sanders for the Democratic nomination heat up, and as the presidential election looms in October. Facebook hosted a session this week outlining just how parties and leaders have used the platform to connect with voters.
Stephen Scheeler, Facebook Australia MD, said: "Democracy doesn't exist without communication tools, when you go back to the ancient Greeks, they had criers that spread the message. Facebook plays a role, and we take that seriously. We are the new crier."
"2013 seems and ice-age ago, the landscape and the Facebook landscape has changed. In 2013 we had static tools, compared to what we have now. Immediacy is what people what and immediacy is ever as important that during a political campaign. We're helping people have a voice."
The introduction of Canvas for mobile, video and most recently Live, which allows users to live stream via the platform, will be pivotal in the coming election, according to Facebook.
Mia Garlick, Facebook Australia director of policy for Australia and New Zealand, added that Facebook's mission is to help people participate in a more "connected and interactive" political process and with 14 million active monthly users, 10 million of which are on mobile, (11 million active daily) Facebook will no doubt be a highly active political weapon in the arsenal in the lead up to 2 July.
Facebook has a team that specialises in working across elections. It has followed a number of countries with elections over the last four years and lessons from each being passed on to the next.
In the UK, videos and live Q&As with political leaders including former Liberal Democrat leader Nick Clegg and under the hashtag @AskTheLeaders fuelled debate, while Facebook's ad targeting abilities came into use as parties could target at a constituency/electorate level and get the eyeballs of voters whose votes they needed. That is something Facebook will be trying to replicate in Australia.
Justin Trudeau, the Liberal party leader who won the Canadian election in October last year, was one of the first to use Live to stream video, talking directly to camera as he prepared to announce his campaign, and live streaming the launch via his mobile from the stage.
While Facebook was prevalent back in 2013, Instagram was a fledgling platform. Now though, it too will form a major part of election campaigns.
Facebook's head of agency sales Ellie Rogers is speaking at the AdNews Media Simmit. You can buy tickets here. 
Instagram's head of brand development Sophie Blachford says the photo sharing platform's goal is to "capture and share the world's moments". Elections are definitely key moments in any country.
Over the last six months, Instagram has had a 40% increase in video consumption, with users now able to host 60-second clips.
It has a 60/40 female skew and 70% of Instagram users are on the platform every day.
"How we want people to think about Instagram [around the election] is as a place for discovery and for inspiration so it's a powerful for changing opinions," says Blachford.
Examples of how US politicians are leveraging Instagram show that it's a space that Clinton and Sanders are both using to offer a glimpse of the human side of their campaigns with behind the scenes snaps and also a heavy presence of family members. It's largely to reach the "millennial" voters.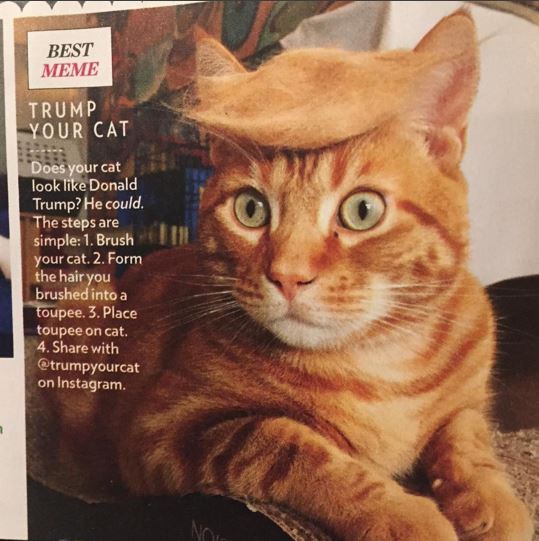 Blachford says it's both a "backstage pass and a front row seat" for elections, in the same way that it is for events like catwalk shows and music events such as Coachella.
For instance, Lena Dunham and Katy Perry, both public supporters of Hilary, took over the Democrat's Instagram feed for a day to engage their respective audiences.
Political leaders are also utilising user generated content by regramming posts from supporters. Hashtags are also bringing a bit of light relief into proceedings with #TrumpYourCat and #babies for Bernie gaining large followings.
With just over two months until the election here, social networks are likely to be a hotbed of activity.
Have something to say on this? Share your views in the comments section below. Or if you have a news story or tip-off, drop me a line at rosiebaker@yaffa.com.au
Sign up to the AdNews newsletter, like us on Facebook or follow us on Twitter for breaking stories and campaigns throughout the day. Need a job? Visit adnewsjobs.com.au.