This first appeared in the AdNews March 2019 magazine as part of the Agenda, looking at some of the diversity issues in adland and some of the women pushing for change. Support AdNews by subscribing here.
Two years after #MeToo exploded onto people's feeds and demanded change in workplaces, in this month's Agenda we catch-up with the women in Australia working to make a difference and improve diversity.
In 2017, allegations of sexual assault against Hollywood director Harvey Weinstein sent shockwaves across the globe that soon reached Australia's adland. Instantly, women became empowered to speak out in the #MeToo movement and allegations against powerful men kept rolling in, including claims against Fox News presenter Sean Hannity, and comedian, Louis C.K. Eventually, the scandal reached adland agencies, with former J. Walter Thompson chief executive Gustavo Martinez being the most high profile case.
This movement turned into action in March 2018 with Time's Up Advertising launching in the US, with the likes of DDB CEO Wendy Clarke and JWT CEO Tamara Ingram pledging policies and practices to support women.
It wasn't long before a local branch opened in Australia, led by McCann CEO Nicole Taylor, Clemenger BBDO Sydney managing director Emily Perrett and Leo Burnett head of talent management Sarah Palmer.
It's a much-needed initiative as a national inquiry into sexual harassment in workplaces found an alarmingly high rate across the media sector, with 81% of people in information, media and telecommunications sexually harassed in the last five years.
To help bring more stories to light, sex discrimination commissioner Kate Jenkins urged agencies to partially waive non-disclosure agreements in order for those affected to share their stories with the Human Rights Commission, which is carrying out the inquiry. Called the #WaiveTogether movement, so far the likes of OMD Australia, Clemenger, and DDB have agreed to this.
"OMD is supportive of the Australian Human Rights Commission's inquiry into sexual harassment to the extent that we would never use a non-disclosure agreement to stop an employee contributing to the inquiry, should they wish to," OMD Australia CEO Aimee Buchanan said.
Australian women wanting to speak out face the extra challenge of strict defamation laws, with AdNews aware of a number of women who are unable to pursue any action. In the US, the burden of proof lies with the accused to prove they have been wrongly defamed, however, in Australia the person making the claim has to prove they are true. This means it's often too costly or difficult for them to come forward and for media outlets to print their stories.
While it might be too soon to see the full impact of the #MeToo movement, there has already been a change in the ads we see.
Graphic design tool website Canva is one of many trying to change the conversation after releasing stock images to challenge the depiction of women and global brands have released ads championing female empowerment, such as Rimmel's 'I will not be deleted' campaign.
Canva growth marketer Elle Hughes argues that women have been so historically stereotyped that their representation often dips into parody.
"The majority of female representation in the mainstream media still sticks to the same old clichés," Hughes said.
"The standard appearance for a female stock model is young, slim, traditionally attractive and caucasian."
This isn't to say, she said, that there hasn't been any noticeable growth over the last decade, but more work needs to be done across the board.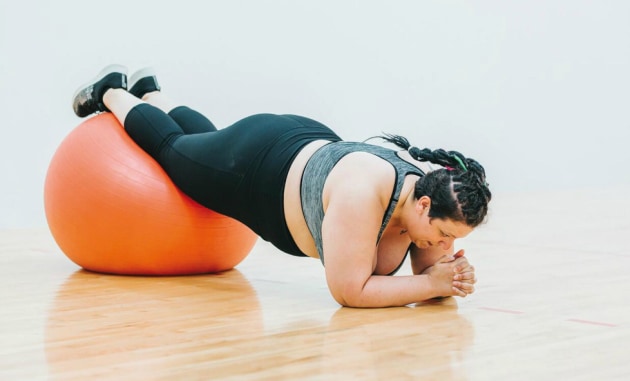 Canva images
Gillette set the tone early this year with its We Believe ad tackling toxic masculinity. The work marked how far in the conversation we've come, showing young boys bullying each other and men harassing women.
The ad placed the responsibility on men to correct their behaviour and it was made by female director Kim Gehrig. However, there was backlash from some, such as Melbourne Business School adjunct professor Mark Ritson who labelled it harmful to the brand, called it the worst ad of the year and felt Gillette's move was a bad idea.
In addition to Time's Up Advertising, other groups in Australia such as The Agency Circle and Free the Bid are advocating for diversity. Free the Bid, headed up by Photoplay Films director Jasmin Tarasin, is a database of female directors aimed at making it easier for people to find women for projects.
The Agency Circle, headed up by Clemenger BBDO Sydney MD Emily Perrett, is a group that provides data on the state of the industry's diversity through surveys each year, in order to benchmark the state of the sector.
Coinciding with the month in which International Women's Day falls, we caught up with the women at Time's Up Australia, The Agency Circle and Free the Bid, to see how they plan on pushing adland forward.
First up in our series, we spoke with Clemenger Sydney MD Emily Perrett to see how The Agency Circle is pushing for diversity beyond gender.
Why did you launch Agency Circle?
It was a conversation that started at an AdNews forum on personal diversity. A group of us wanted to find a way to turn all the talk around diversity into action or something we could measure. Michele O'Neill, Edelman global strategy partner, myself, and a handful of others decided an industry body was the best place to do it and we launched Free the Bid in 2016.
Members have a look at where they're at according to the surveys and make a plan for the year ahead. If you've made positive progress on metrics you can remain a member of the circle, if you haven't then we have to stop you.
Agency Circle wants diversity across the board, more than just gender. The surveys have been deliberately designed to talk about ethnicity and diversity in all forms.
Who are some of the Agency Circle members?
Clemenger, Leo Burnett, M&C Saatchi, TBWA, CSV and Marketforce from the Clemenger groups, JWT, McCannes, The Monkeys, Saatchi and Publicis.
So, we've got a good squad. OMD joined last year and we've got the beginnings of a media agency squad coming together, which is nice.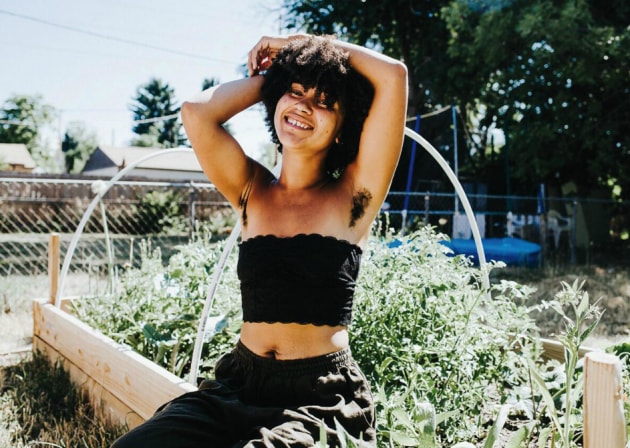 Canva image
Why is the Agency Circle important?
It's important because it attracts meaningful action; you can lay out all the intentions and corporate plans, charters and everything else, but you're never really held to account.
Agency Circle's survey gives us a snapshot once a year of how the Australian industry is doing — it holds individual members accountable. It also gives us a group where we can move between the fray of day to day pitches and share our problems and ideas of how to solve them.
A lot of the smaller agencies say it's brilliant for them to have exposure to things such as drafts of other people's parental leave plans because they're not big enough to have HR.
What are Agency Circle's achievements so far?
If you look at reports from 2016/17 and 2017/18, we have a positive shift across most metrics and I'm expecting we'll see the same again in this year's data. We're really seeing good progress on the diversity of leadership groups and across a number of different data points.
What do you hope to achieve by the end of the year?
Positive progress for every agency that's a member is always the hope. Therefore, we'll have more diversity at the end of 2019. It's not about one metric. It's about a lot of companies doing a lot of good stuff over an extended period of time.
The conversation around diversity and the Time's Up movement in Hollywood have helped the professional conversation a lot. People have a greater understanding that the issues are genuinely important, not only on a human level, but on a commercial level. So, the conversation has become much deeper and better informed.
What's the next step for Agency Circle?
The next step is to focus on last year's results which come out soon so we can see where the industry is at. Another step is to broaden our membership base this year. We have no shortage of people who are keen to be involved with Agency Circle so hopefully we'll get a bigger squad together this year.
Emily Perrett
Have you noticed a cultural change across the industry?
Yes, people are, broadly speaking, better informed. People want specific things from Agency Circle, managers want help learning how to deal with any complaints and issues to make sure they're dealing with it in a fair, equitable and correct manner. People also want access to mentors and people they can talk to.
What's the end goal for Agency Circle?
The end goal is measurable progress and then ultimately a more diverse industry for better commercial outcomes.
See here for: Putting women-founded creative agencies on the pitch list
Have something to say on this? Share your views in the comments section below. Or if you have a news story or tip-off, drop us a line at adnews@yaffa.com.au
Sign up to the AdNews newsletter, like us on Facebook or follow us on Twitter for breaking stories and campaigns throughout the day.