This first appeared in the October issue of AdNews Magazine which focused on the New Zealand media and marketing landscape. To support AdNews subscribe here.
To survive in media in New Zealand you must be a jack of all trades. In a landscape considered to be fiercely competitive and constantly shifting, holding groups and independents battle it out for those all–important billings. AdNews made the trek to Middle Earth to see for ourselves.
Fiercely competitive, agile, a jack of all trades, unencumbered: just a few of the descriptions that have been used to explain the landscape and role of media agencies in New Zealand.
With obvious differences, based on culture, population and demand, the country's media industry also offers less red tape, more collaborative opportunities and a vibrant independent market.
Speaking with heads of the major agency networks in NZ, there is a clear picture of an industry pushing for growth while battling issues both similar and different from those that agencies battle in Australia.
Dominated by the five major holding groups, media agencies fight it out for dominance in a far smaller market, but they're also not limited to a shrinking lack of traditional media interest, the looming entry of consultancies, increasing client pressure, and business confidence at a 10–year low.
"The challenges facing our businesses are the strength of the local media market," Auckland–based GroupM New Zealand COO Chris Riley said.
"The local publishers, a lot of them are doing it tough and that's no different to most other kinds of advanced Western markets where a lot of the local publishers are really suffering due to the likes of the Facebooks and the Googles and, in other markets, the Amazons."
The New Zealand competition regulator has rejected the proposed merger between NZME and Fairfax Media's New Zealand arm. The New Zealand Commerce Commission (NZCC) said the deal would damage the quality of New Zealand news by reducing competition and concentrating ownership of 90% of the country's print media to one company.
Dentsu Aegis–owned Amplifi and Amnet New Zealand GM, Richard Pook, said the pricing and trading process is similar across ANZ, but the challenge is often to make the remuneration structure for global clients work across both markets, given the limited scale in New Zealand.
However, when it comes to the pitching process, clients and agencies are more comfortable with a "flexible approach".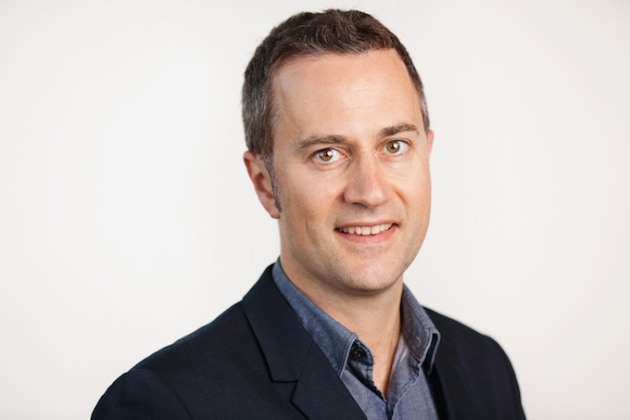 Richard Pook
"A lot of the challenges stem from wide–ranging digital disruption and the rate of transformation required to keep pace; as a result there is a big shift in client focus," Pook said.
"The high growth areas are complex and require specialist capabilities, often best served by lean, innovative and highly specialised startups.
"For larger established businesses, it's a challenge to create the conditions to move fast enough and achieve commercial viability for them quickly."
Digital spends in video, search and social have grown strongly, driven by Google and Facebook, digital New Zealand news sites, and the take–up of programmatic advertising.
Outdoor has also performed strongly as a result of the dramatic increase in digital screens, with little change to the unit price.
However, TV audiences have been in decline, but significant price increases and performance has enabled the networks to keep revenue steady.
"The landscape is increasingly shifting in terms of the expectations of agencies, the requirement for the level and breadth of services, yet balance that with increasingly complex transactional, balanced by the pressure on renumeration," Publicis New Zealand CEO Alistair Jamison said.
"For most agencies, it's a pretty competitive kind of landscape we play in, however, more recently there's been a lot of global activity touching this market, which has shifted business to other agencies. But, that isn't too dissimilar to any market."
The involvement of consultancies has been less prevalent in the New Zealand market versus Australia, yet that is starting to change. Prior to this, it wouldn't be uncommon for clients to handle their own review process without pitch consultants.
"In my observations of Australia, there's generally always a pitch consultant across most of the major pitches," PHD Group New Zealand CEO Louise Bond said.
"However, I think we are going to see that change in New Zealand. With clients being under so much pressure, they will need an independent party help them navigate the process."
Louise Bond
Bond said New Zealand is entering a period where there is more uncertainty about the economy, with an indication that retail spend is starting to decline, and clients are being cautious around spending.
All of those factors make it a market that is much harder to predict and plan ahead in. Increasingly clients are making shorter–term decisions.
"In terms of ad spend, there is some indication that the market is starting to soften and that the level of demand that we've seen in previous months is slowing," Bond explained.
"As a general theme, there is an element of cautiousness from clients around forward projections, with clients operating on shorter windows of activity."
While there a fewer independents than the Australian market, there is fierce competition as agencies such as McCready Bale Media (MBM), Independent Media New Zealand, and Media Co fight it out with the holding groups.
"We find that MBM's competitive set is more often the big multinationals, rather than other independent agencies," MBM managing partner Alysha Delany said.
"We've won our last three competitive pitches and turned down the same number where we didn't believe we had a competitive point of difference as an independent agency."
How does agency life stack up in New Zealand?

GroupM group head of data and technology Mike Khalil
Four words: Jack of all trades. Regardless of your title, because New Zealand is a smaller market you roll up your sleeves and get the job done. There's a 'number 8 wire' mentality in agencies (Google it). It may be a smaller country with smaller marketing budgets and smaller teams, but each campaign receives the same TLC.
Carat New Zealand GM Alex Lawson:
As an industry it's important to remind ourselves that regardless of location, our industry culture is overall pretty bloody good. I can think of a lot of categories that have no culture compared to us, so it's not really a case of better or worse, but just a bit different. Different strokes for different folks, but I like my patch of Kiwi grass right now.
MKTG NZ general manager Fleur Skinner:
The cultural differences within agencies mirror those in the public sphere; there's a different history, different humour, and a different way of looking at the world in general. Someone once said our differences can best be expressed by our anthems, "advance Australia" and "defend New Zealand", I think Australian culture tends to be bolder and optimistic - Kiwis value subtlety.
Have something to say on this? Share your views in the comments section below. Or if you have a news story or tip-off, drop us a line at adnews@yaffa.com.au
Sign up to the AdNews newsletter, like us on Facebook or follow us on Twitter for breaking stories and campaigns throughout the day.