This first appeared in the October issue of AdNews Magazine which focused on the New Zealand media and marketing landscape. To support AdNews subscribe here.
A family brand established in 1896 in Christchurch, and later moved to Wellington, Whittaker's chocolate is one of New Zealand's oldest and most beloved brands. AdNews finds out how it has remained sweet for more than a century.
With waves of international confectionery competitors steadily hitting New Zealand's shores, homegrown chocolate brand Whittaker's has had to pivot and evolve, while also remaining true to its wholesome brand messaging.
Working with its media agency, MBM NZ, and creative agency, Assignment, Whittaker's has serious celebrity pulling power with its ambassador, Nigella Lawson, and very much remains a big fan of the good old TVC.
Late last month it revealed big plans to expand more heavily into the Australian market, inking a deal with Coles. AdNews spoke with J.H. Whittaker's Sons' marketing manager, Jasmine Currie, who revealed the challenges and opportunities the famous chocolate brand faces in a new consumer landscape.
What is your current marketing strategy?
In New Zealand, the TVC is still a key channel for us as it allows us to connect directly with Whittaker's chocolate lovers at an emotional level. This is illustrated by our recent 'Through the Ages' TVC, which reinforced Whittaker's 120–year history in New Zealand, by featuring Nigella in different decades.
We also selectively use other traditional mediums, such as point of sale and billboards, but digital and social media is a critical part of our overall marketing strategy. It allows us to genuinely connect with Whittaker's chocolate lovers, and to maintain engagement in ways that other mediums can't.
We have the top FMCG Facebook page in New Zealand and have been globally recognised for best practice in Instagram (36.2k followers) and are also active on Twitter and Snapchat. In Australia, we mainly focus on Facebook and have an audience of 149,000.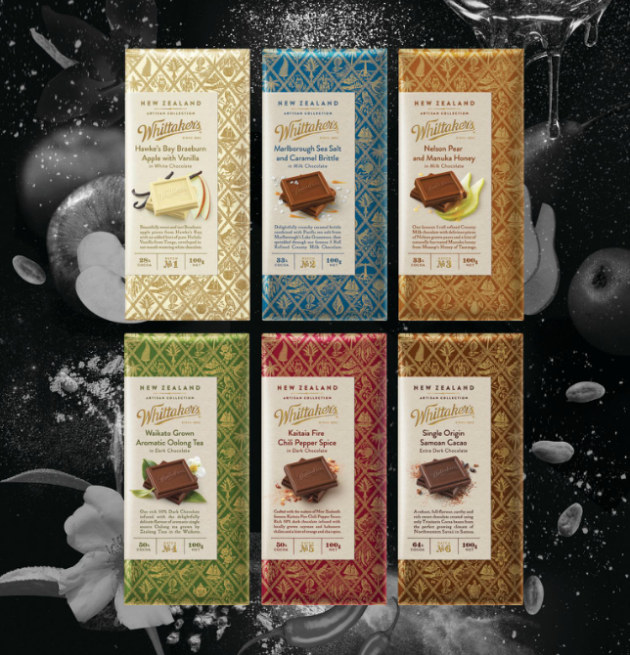 Whittaker's chocolate
What's your marketing strategy for Australia?
In New Zealand we are very established and have 100% distribution, whereas in Australia we are still building our distribution channels, as is reflected by our recent launch into Coles. 
The implications of this from a marketing strategy perspective are that in Australia our marketing is mainly concentrated on digital. In New Zealand, while most of our campaigns are social media–led, we also use TVCs and other media channels to achieve maximum reach.
Ultimately though, we fundamentally take the same approach in both markets. That is, to focus on the quality of our chocolate and to be authentic and build genuine engagement with Whittaker's chocolate lovers.
What is your most recent ad and campaign?
Our most recent campaign was for Whittaker's new caramel products — dark salted caramel and creamy caramel, which included a 'Through the Ages' TVC fronted by Whittaker's brand ambassador, Nigella Lawson.
Tell us about some of your biggest campaigns:
Our biggest campaigns have been those that have featured Nigella Lawson such as last year's 'Nigella…I Was Just Passing' and this year's 'Through the Ages' campaign. Our new caramel products, have been one of our most successful launches in the history of our company. We have also seen great success from our 100g New Zealand Artisan range.
What are the challenges with confectionery marketing?
The speed of execution is one of our biggest and most consistent challenges. As Whittaker's marketing manager, I'm involved in the whole process from product development through to campaign implementation, and there can be a lot of things on the go at once. In the past year alone, Whittaker's has launched many new products, product extensions, a new Whittaker's retail presence in Auckland International Airport, and there are still some further new things to announce before the end of this year.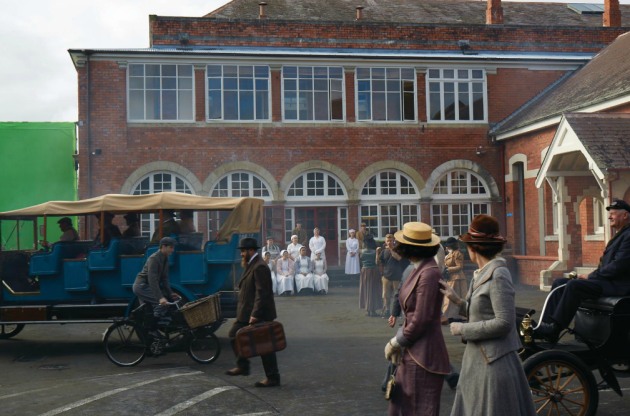 Whittaker's Through The Ages campaign
A summary of the market in New Zealand; are there many competitors to your brand? Who are they and how do you separate yourself from the market?
Many of the large multinational competitors are in New Zealand. In the supermarket environment, we sit at the premium end of the mass market. We are proud of our differentiation as a New Zealand and family–owned and operated company that makes all of our chocolate from our one factory in Wellington, from beans to bar. This enables us to control the whole manufacturing process and ensure we are producing only the best quality chocolate.
Where do you see the most success for you as a brand?
Success for us is about consistently meeting consumers' expectations for quality. We think winning the honour of New Zealand's Most Trusted brand for the last seven years in a row is an endorsement of our relentless focus on quality, innovation, and engagement with Whittaker's chocolate lovers.
Where are the biggest opportunities for you as a brand?
We are always innovating and creating delicious new products, and see opportunity to grow our brand internationally. Although Whittaker's is expanding into international markets and we are making more chocolate, our priority is still to be the best chocolate manufacturer, rather than to be the biggest.
What consumer habits and trends in NZ are you seeing?
There's an increasing consumer interest in the provenance of the food they consume. We know that Whittaker's chocolate lovers value our focus on quality and using the best ingredients, including using only New Zealand milk in all of our milk chocolate.
Have something to say on this? Share your views in the comments section below. Or if you have a news story or tip-off, drop us a line at adnews@yaffa.com.au
Sign up to the AdNews newsletter, like us on Facebook or follow us on Twitter for breaking stories and campaigns throughout the day.