On a recent trip through Europe, AdNews journalist Lindsay Bennett called into some of the continent's most vibrant ad agencies in London, Berlin and Amsterdam to see how their culture influences their work. This is a free article from our 'AdNews takes Europe' feature in the October issue of AdNews. Subscribe to get the full magazine - it won't all be available online.
Berlin reeks of urban decay. There's ubiquitous litter of cigarette butts and wall-to-wall graffiti and with the exception of its Bauhaus architecture, the city's skyline is grey and drab, particularly when compared to Sydney's vibrant sunshine and it's often reinforced by the curtness of its residents. But behind the facade of dilapidation hides a hub for creative sustainability and social businesses.
"I had been working on global brands for the last decade and reached a point where I didn't think it was correct to work on a business without being able to ask questions about their impact on the environment or their social impact," 360 co-founder Andrea Henao said.
Henao founded the business alongside Koen Smeets and Ricky Chopra. Originally from France, Henao has worked across Europe in her 12 year career, including MediaCom Berlin, Starcom Amsterdam and Mindshare London before starting 360.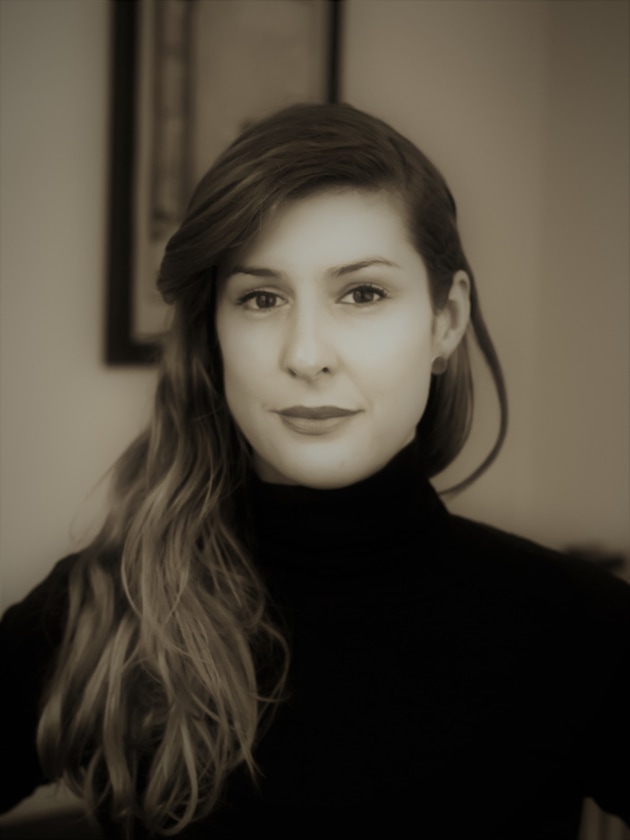 Andrea Henao
The agency only works on sustainable and ethical brands. It also believes strongly in "sustainable advertising", which addresses the carbon footprint and other negative environmental and social impacts associated with the production and distribution of advertising materials.
"The ultimate goal is to help sustainable and ethical brands in Europe and globally communicate without tailored campaigns," Henao said, adding that part of being sustainable is to not be too intrusive to the consumer.
The agency also leads workshops in developing countries in order help companies in these markets take the same sustainable action. It has recently been invited by the European government to present on data privacy.
"There is a massive turn in media consumption and consumption in general. People are increasingly reading what is behind the product and its story and moving towards sustainable brands. The negative side is people will boycott products they don't believe in," Henao said.
AdNews asked 360 Berlin to create an ad to best represent their agency
A way of maintaining its sustainable advertising stature is declining to pitch for work and using behavioural retargeting for its clients.
"When you are in a pitch process, you do things the marketer wants to see and there is no opportunity to ask questions. Now, the work we produces ends up being more representative of our agency," Henao said. "We also cap ads because we don't believe in intrusive advertising."
The agency's clients include ride-sharing service Drivy, organic lingerie brand Do You Green and a co-working space business MIND. Berlin has fully embraced the "sharing economy", which is reflected in 360's clients.
With small businesses comes small budgets and 360 is often working with very tight margins. It has had to explore different business models, often being paid by the client after a campaign and dependent on the value the work added to the business.
Henao doesn't believe 360 would have been welcomed in London or other mass markets, as Berlin is "more sustainable than the rest of the world". She gave the example of sustainable phone brand Fairphone – its biggest market being Berlin.
"We are the first agency worldwide to do what we do," she said. "Berlin is a very different market – it's not the centre of economic activity but people are socially and environmentally economic."
What Aussies can learn: Ethical advertising is a space to watch
The rise of social has given consumers more access to information about the brands they are buying. Across Europe, it seems that consumers are taking note. Brands that produce their product ethically and sustainably are gaining popularity, not just in Berlin but globally. It's not a trend that's going anywhere and it's one Australian advertisers should be looking into and a space agencies could leverage in the future.
As part of this feature, AdNews examined the European market and how it compares to Australia, as well as visited 72andSunny Amsterdam and London's Lucky Generals.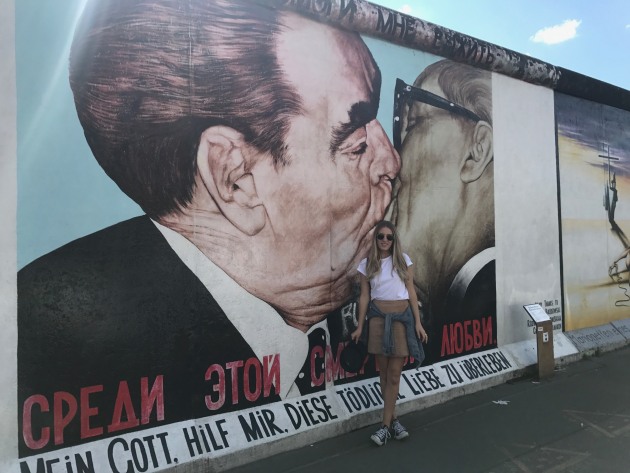 AdNews journo Lindsay Bennett in Berlin
Have something to say on this? Share your views in the comments section below. Or if you have a news story or tip-off, drop us a line at adnews@yaffa.com.au
Sign up to the AdNews newsletter, like us on Facebook or follow us on Twitter for breaking stories and campaigns throughout the day.