On a recent trip through Europe, AdNews journalist Lindsay Bennett called into some of the continent's most vibrant ad agencies in London, Berlin and Amsterdam to see how their culture influences their work. This is a free article from our 'AdNews takes Europe' feature in the October issue of AdNews. Subscribe to get the full magazine.
At US$25 billion (AUD$31bn), the UK's ad market is more than double Australia's at US$11 billion (AUD$14bn), according to The Gunn Report. It is the fourth biggest ad market in the world and has populationof of more than 65 million. Despite a huge difference in scale, Australia proves size isn't everything, ranking third in the world, just behind the UK in the Gunn Report Creative Rankings.
The UK is the largest advertising market in Western Europe and there are fears about what the results of the Brexit referendum will mean for the UK. It is yet to significantly depress ad spending, but it is playing on agency leaders' minds.
Andy Nairn, CEO of London-based Lucky Generals, says: "Frankly we are against Brexit and that's a big concern; all of our clients are worried about it. From our point of view, we are a bit more insulated from Brexit than other agencies because we are at the early stage of development. If you're a big mature business with no room to grow, then all it takes is for a couple of clients to suffer and they you are screwed, where as we can win other clients and keep on growing and escape the worst of it."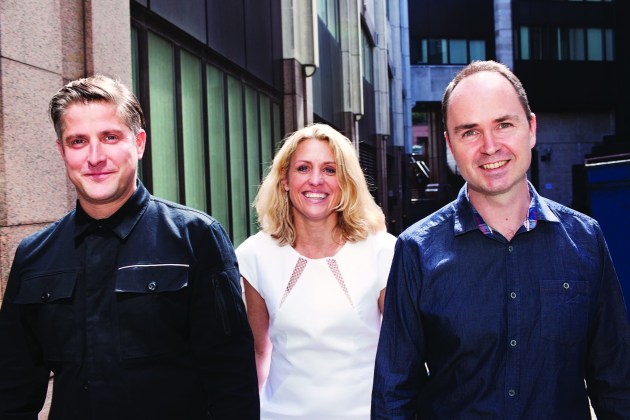 Lucky Generals: Danny Brooke-Taylor, Helen Calcraft and Andy Nairn
Of the top six UK agencies ranked by The Gunn Report, more than half are more than 40-years-old, all hail from London originally and three have become global brands with shops all around the world, including Australia. At number one is adam&eveDDB, the youngest agency on the list, followed by AMV BBDO, McCann, Grey, BBH and Saatchi & Saatchi.
London produces some of the most famous advertising in the world, so it was a must-see destination on AdNews' European adventures. We stopped in at Lucky Generals, the indie hot shop recently acquired by TBWA to get its perspective and see how it deals with the over-supply of agencies in London's busy ad scene.
Brexit woes may hang heavy over UK agencies, but it could present more opportunities for those in Amsterdam and Berlin. Germany follows the UK as the second largest advertising market in Western Europe with an estimated total of US$22bn (AUD$27bn) in spending.
Frankfurt is the largest advertising hub in Germany, but we headed to Berlin, the cultural capital. A handful of global networks exist in Berlin, from M&C Saatchi to DDB, but AdNews sought out the smaller shops in town, landing on 360 Agency Berlin, which only works on brands that are proven to be sustainable and ethical.
Locals say there is often a regimented sameness to a lot of German advertising, and that's in part a reflection of the culture there, but things seem somewhat different in Berlin, a bustling artsy hub with a keen interest in sustainability. There's no shortage of forward thinking.
On to Amsterdam, where Wieden+Kennedy set up its first outpost 25 years ago. At the same time, the tax climate was suddenly favourable for brands to want to move their marketing headquarters into the city. Many say that was the beginning of Amsterdam's international advertising scene.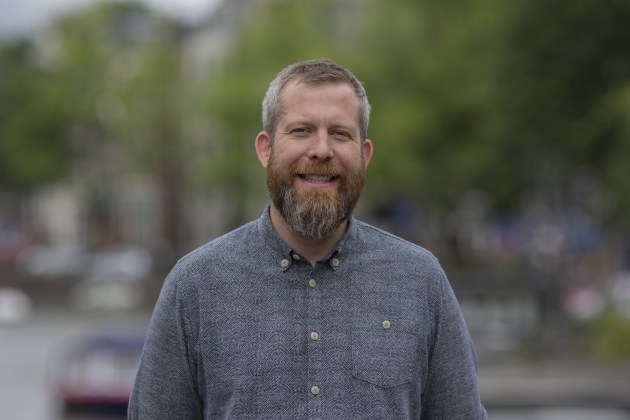 72andSunny's Nic Owen
Today there is a US$4bn (AUD$5bn) thriving marketplace for creativity where it is increasingly hard to tell what's a Dutch agency and what's international. Due to the flux of global talent flocking to Amsterdam and the open-minded nature of the city, agencies pitch for work across the scope of Europe. Unlike in Australia where Melbourne clients tend to stick to Melbourne agencies and the same with Sydney.
Having just launched in Sydney, 72andSunny Amsterdam was an obvious pit stop. Check out the agencies profile here.
Keep your eye on AdNews to see how London's Lucky Generals and Berlin's 360 Agency view their local ad scene and how it fits into the global landscape.
Have something to say on this? Share your views in the comments section below. Or if you have a news story or tip-off, drop us a line at adnews@yaffa.com.au
Sign up to the AdNews newsletter, like us on Facebook or follow us on Twitter for breaking stories and campaigns throughout the day.