Employee burnout costs the Australian economy an estimated $12 million a year, contributing to absenteeism and low work engagement according to a 2015 study from The Global Recruiter. In adland, burn out is a common symptom of demanding clients and squeezed margins that place juniors on accounts far more demanding than their experience or pay grade.
Many agencies are trying to tackle it and Clemenger Sydney is taking a proactive approach to avoiding the churn and burn, as well as working to better understand the mental health issues its employees face.
The company offers a free counselling service, AccessEAP, to its staff that anonymously feeds back key themes impacting the agency's people.
Head of people and culture Clinton Parr, who joined the agency 12 months ago, tells AdNews the service has been available for a number of years, but in the last 12 months the number of people using it has tripled.
He believes the lift in traction comes down to Clemenger's work in trying to de-stigmatising mental health through the introduction of a number of initiatives.
Clinton Parr
"We are trying to implement a cultural change and it takes a bit of time because we're fighting against decades of Mad Men culture, as well as centuries of Australian culture where you're told 'you'll be right mate' and to 'just get on with it'," Parr says.
Reflecting on his own career, holding roles at TBWA and WPP, Parr says in his experience there is a "boozy" and "blokey" culture that plagues the ad industry.
"There have been certain times in my career where stress has just gotten the best of me and I've probably dealt with it in quite unhealthy ways, smashing back beers," he says.
"Stress happens but it's about the emotional intelligence and the awareness to avoid getting to breaking point."
AdNews has been approached by many junior execs in creative and media agencies who are concerned about the impact of the "work hard, play hard" culture. 
One noted that agencies can treat people staying back late at work as a badge of honour rather than as a sign the work load or structure is unbalanced and the expectations are unrealistic. Long hours are often balanced out with even bigger nights out, they said, which can impact on mental health.
Two years ago Clemenger Sydney introduced its 'Clemenger Energy' program to help staff with their work/live balance and kill the stigma of more hours equals more output.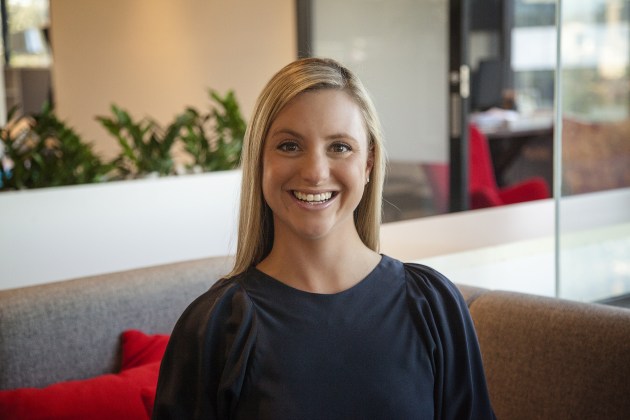 Madeleine Marsh
It rid the agency of unhealthy junk food snacks swapping them for healthy foods, such as fruit and vegetables, introduced a rest room and now provides free personal training three times a week.
Head of account management Madeleine Marsh says as a working mother at the agency, Clemenger Energy has allowed her to be more flexible with her time and re-enter the agency after maternity leave.
"Historically as an industry advertising has been a bit behind in the times," Marsh says, adding that having flexibility has been a key focus for Clemenger.
"Clemenger Energy helps us get an understanding of how to better run our business and grasp if our people need crisis management or just prevention tools."
How is your agency managing mental health? Got a story to share? Contact AdNews@yaffa.com.au
Have something to say on this? Share your views in the comments section below. Or if you have a news story or tip-off, drop us a line at adnews@yaffa.com.au
Sign up to the AdNews newsletter, like us on Facebook or follow us on Twitter for breaking stories and campaigns throughout the day.