In the first year to include the digital radio ratings, networks went into overdrive to promote, grow and monetise their respective DAB platforms, with success stories including iHeartRadio and Coles Radio.
Diversification was also key, with networks branching out into lucrative areas of audio, such as podcasts, while others continued their investment into the rapidly growing world of e-sports.
In radio ratings this year, the shock dethroning of Sydney's breakfast radio powerhouse, Kyle and Jackie O, took place, as some networks struggled to find the right radio team mix, while others continued to build upon growing audiences.
Radio once again touted another year of profit and growth and, based on what the industry as shown this year, consistency should be king in 2019.
To find out more about what the new year has in store for our airwaves, AdNews reached out to topic radio network executives to get their thoughts and opinions.
Nova Entertainment CEO Cathy O'Connor said:
Radio audiences and revenues will continue to grow in 2019. We are seeing a renaissance in  the consumption of audio.  Radio brands are well placed to create new content for platforms such as podcasts and smart speakers, as well as repurpose existing content to thrive in an on -demand world. Expect to see increased experimentation in this space as radio stations become more digital and more connected in the years ahead.  This also provides the radio industry with more  opportunity to provide addressable audiences and enhanced targeting for advertisers.  The industry will also continue to explore hybrid forms of measurement that better capture the entire radio experience across all platforms, well beyond just linear broadcast.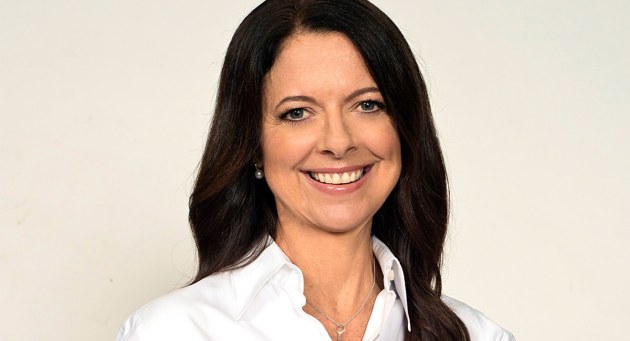 Southern Cross Austereo CEO Grant Blackley said:
The golden age of audio is upon us, with the emergence of smart speakers enabling us to create and deliver more content to an engaged audience than ever before. For SCA, 2019 will see further expansion to Podcast One's premium original content catalogue, an even greater emphasis on digital radio (DAB) as well as a continued effort to provide information and entertainment across our 86 radio stations throughout Australia. We are proud to be Australia's pre-eminent audio company and look forward to serving Australia in 2019, and well beyond.
Macquarie Media CEO Adam Lang:
Radio will continue to be powered by the foundations of great presenters and program teams, storytelling, talkback, and engagement alongside the utility of news, traffic, and weather. The evolution of radio will also require continuing innovation in the ways in which the audience can consume our content and the solutions that we can offer advertisers to reach them. In the year ahead, live radio and adjacent content such as time-shifted listening and podcasts will continue to grow and the opportunities from smart speakers are really only just beginning to take hold.
Commercial Radio Australia CEO Joan Warner said: 
2019 will be a busy year for radio. The industry will be working hard to grow radio's share of advertising and demonstrate its reach in metro and regional Australia, particularly with the Federal Election coming up.  Consumers have stayed loyal to radio, and we want to make sure that continues by making it easier to access radio on multiple devices such as smart speakers and broadening access to our content through streaming and podcasting.  Key activities include the formation of the Podcast Working Group and undertaking the super pilot with GfK to investigate hybrid audience measurement. Radio is in a period of innovation.
Nova Entertainment chief commercial officer Peter Charlton said:
2019 will be another year of advertising investment growth in what is the renaissance of audio in media. Mobile and audio in home devices (soon to be in car) will give more consumers, more opportunity to consume more content through radio, digital audio streaming, podcasting and voice activated search. With this proliferation of audio content and listeners, we will see advertisers obsess and invest in their audio brand. Our job is to connect all these consumer touch points in an addressable way and provide data, insight and experiences that let advertisers benefit from these burgeoning audiences. Exciting times/
iHeartRadio Australia & Asia chief operating officer Geraint Davies said:
"We expect the impressive growth in audio and digital to further accelerate in 2019, driven by the consumer appetite for multiple forms of audio content , delivering on-demand, tailored experiences across even more devices and platforms. This will be complementary to radio which will remain the dominant audio category and we'll continue to drive integration for iHeartRadio, in addition to existing platforms including Smart Speakers, Android Auto, Carplay, HEOS & Sonos speaker systems to name a few. The growth in audience engagement with audio and refined narrowcast targeting will deliver even greater leverage of the category by advertisers."
SCA chief sales officer Brian Gallagher said:
Radio and audio audiences are growing despite a competitive and fragmented audio market. SCA is achieving audience growth via the "mobilisation" of its audiences to online, podcast and app-based services, even further via an expanded range of DAB channel choice. My prediction is that the monetisation of these audiences with automated, targeted advertising products will ramp up substantially in 2019, creating an additional revenue stream for SCA and other operators in the sector.
Nova Entertainment chief marketing officer Tony Thomas said:
In 2019 radio will continue to grow in audience and revenue as audiences find more ways to connect to content and advertising through in-home smart speakers, in car and integrated client opportunities. We will also see further significant growth of on demand audio with the high demand for podcast content.
SCA chief creative officer Guy Dobson said:
For listeners, Podcasting will continue to rise as programmers work out what resonates and what doesn't. For clients, the invention of sonic brand triggers in this "hey Amazon buy me some toothpaste" world will be upon us. Brands will have to stand out in not only a visual capacity but an audio capacity as well.
Have something to say on this? Share your views in the comments section below. Or if you have a news story or tip-off, drop us a line at adnews@yaffa.com.au
Sign up to the AdNews newsletter, like us on Facebook or follow us on Twitter for breaking stories and campaigns throughout the day.