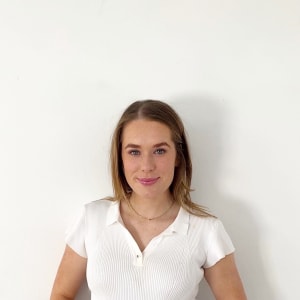 Our Young Gun profile takes a look at some of the young talent across the advertising, adtech, marketing and media sector in Australia. It aims to shed light on the varying roles, people and companies across the buzzing industry.
Today we speak to Host/Havas planner Georgia Pritchard.
Time at the company:
One year.
How long have you been in the industry?
Around three years.
How did you get here? Was this always the plan?
I'd say so. The hustle to break in to strategy began when I was fresh out of university by completing The Comms Council's (now Advertising Council Australia's) Core Strategic Planning course whilst working in PR. It's a tough department to crack, so I just tried to sprint at opportunities like Planning Idol and was lucky to then join an agency with an extremely accomplished planning team to learn from.
Who guides you day to day?
Olly Taylor, our CSO at Host/Havas, is an incredibly supportive guide - it always feels like he's in the trenches alongside us. He's also built a team of really collaborative planners that I'm fortunate to be able to turn to for advice and direction.
What's the best thing about the industry you work in?
Probably its entire premise - the idea of solving business problems with creative solutions is still exciting for me.
To that end, I love that the skill this requires is taking something complex and making it stupidly simple and single-minded. It's bloody tough, but fun.
And the biggest challenge?
The assumption that 'media bought' equates to 'media consumed'.
People hate ads. I hate (most) ads. That's why I love that at Host/Havas, we start with two proven assumptions: 1) people don't care about the majority of brands, and; 2) creative work needs to connect with culture – not shout over the top of it. From this humble starting point, we're therefore forced to try and make work that people might actually take an interest in.
Whose job have you set your sights on in the future?
I've always wanted to be the person who tests the different flavours that Messina Gelato create, but if I don't play my cards right, I'd happily settle for a senior planning role agency-side.
Where do you turn for inspiration?
In terms of motivating me to do better work? I find a good dose of BS-detection hugely effective. For that, I turn to my mum, my mates and Betoota Advocate.
My favourite advert is:
It doesn't qualify as an ad (though it did qualify for awards), but I love everything about 'The Last Ever Issue' and what it set out to achieve.
Whether or not the magazine was already facing a similar fate to other print outlets and coming to a natural end (I can't imagine it would've been easy competing with online disruptors like PornHub), I love that they didn't let it go quietly and instead called out a deeply problematic, pervasive industry. My only criticism is that the case study wasn't set to Public Enemy's 'Shut 'Em Down'.
Otherwise, the entire New York Times' 'Truth' body of work is single-minded, provocative, beautifully crafted and convinced me to buy a membership. It's a great example of why brands shouldn't be afraid to push against who they are not (in their case, fast, free reporting) in order to prove who they are (rigourous, credible reporting worth paying a premium for).
Tell us one thing people at work don't know about you?
I have a sneaky break-dance move in my repertoire.
In five years' time I'll be:
I hate projecting, so I'll just hope to be within 1.5m of everyone I know and love.
Have something to say on this? Share your views in the comments section below. Or if you have a news story or tip-off, drop us a line at adnews@yaffa.com.au
Sign up to the AdNews newsletter, like us on Facebook or follow us on Twitter for breaking stories and campaigns throughout the day.