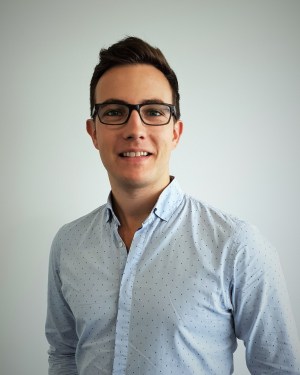 Our Young Gun profile takes a look at some of the young talent across the advertising, adtech, marketing and media sector in Australia. It aims to shed light on the varying roles, people and companies across the buzzing industry.
Today we speak to Criteo Australia & New Zealand head of mid-market Guillaume Dupont.
Time at the company:
Five and a half years.
How long have you been in the industry?
About eight years, spending three years at eBay prior to starting at Criteo. I now lead a team of experts onboarding and managing campaigns for small to midsize businesses.
How did you get here? Was this always the plan?
I certainly didn't plan to be where I am now. Both my wife and I are from France and like many around the world, at the time of the GFC, we moved to Australia in search of a more prosperous future. We built a whole new life for us. When I arrived, I started off with very little work experience – all I knew was that I had a passion for digital innovation and technology and this excitement for the futuristic is what drove me to eventually land in the industry.
Who is your right hand person?
Definitely my wife. She is my biggest supporter and the main driver in my success. She's always been my greatest motivator.
What's the best thing about the industry you work in?
What I love about my industry is contributing to the success of small-to-medium sized businesses and giving them the tools to be more profitable. At Criteo in the last 18 months we've completely changed from being a retargeting-only business to a transparent, full-funnel, multi-product company that helps advertisers and merchants of all sizes to maximise their ROI. More generally I love how the industry provides a platform for all businesses, large or small to connect with customers in an instant and spread brand or tactical messages at scale.
And the biggest challenge?
When it comes to adtech, one of the biggest challenges for businesses is that there are so many options. While competition is always a good thing, businesses are presented with a proliferation of new technologies and solutions, which is growing all the time, and it's easy to get lost in it all.
Whose job have you set your sights on in the future?
While there's no specific role or job that comes to mind, what I do know is that I want to be the bridge that delivers the latest technological innovations and developments from around the world to the ANZ market in order to help grow local businesses.
Where do you turn for inspiration?
There's no one place but something that's very close to me is travelling and understanding different cultures. Over the years I've learnt we are all the same with our own uniqueness. Being able to view the world through the perspectives of other cultures is what drives me, including in my line of work.
My favourite advert is:
The Betty White Snickers Superbowl ad. Despite providing a giggle, it is great marketing. They've made a chocolate bar, which generally is nothing more than an indulgence, become a nutritional essential.
Tell us one thing people at work don't know about you?
In all honesty, the Criteo team know most there is to know about me as we are a really close knit bunch but something they might not know is the time I decided to join a meditation group. This was when I spent some time in India doing an internship. I thought it was merely a humble relaxation class but it soon became clear it more of a cult. I stopped attending.
In five years' time I'll be:
It's hard to say in an industry that is moving so quickly, but hopefully I'll be presenting the most cutting-edge technology from around the world to practitioners in Australia and New Zealand. More importantly, I'll be with my wife and daughters traveling the world and making great memories!  
Have something to say on this? Share your views in the comments section below. Or if you have a news story or tip-off, drop us a line at adnews@yaffa.com.au
Sign up to the AdNews newsletter, like us on Facebook or follow us on Twitter for breaking stories and campaigns throughout the day.