This first appeared in the AdNews May 2019 magazine. Support AdNews by subscribing here.
Prior to Peter Bosilkovski's departure from VMLY&R this month, AdNews spoke with the agency's co-CEOs to see what the merger means for them.
VMLY&R is the result of WPP's transformation in 2018, which saw consolidations across the board for the holding group. AdNews spoke with the agency's co-CEOs Peter Bosilkovski and Aden Hepburn to see what they have planned for the year ahead.
When the merger of VML and Y&R was revealed late last year, few in the industry would have been shocked or surprised by the move, least of all the staffers at the agencies, as both Bosilkovski and Hepburn confirm three months into VMLY&R.
Full-service digital agency VML originally sat underneath the Y&R family after being acquired by WPP in 2001 and first entered the Australian market in 2012 as a standalone agency.
Meanwhile in 2005, WPP acquired George Patterson, creating GPY&R locally, before dropping back to the Y&R name in 2017.
While the agencies have been on separate paths, Hepburn says the two teams found they could rely on each other's skill set to meet changing client demands.
"The longer we developed VML and the more it grew, the more we realised we need to be doing that other part as well at Y&R," Hepburn said.
"Then, it just made so much sense that you would bring them together because our clients were increasingly asking for more of what the other was doing."
Hepburn first joined the Y&R family in 2011, and ran VML as MD and ECD from 2012 up until the merger. While there was a little "cultural friction" in the early stages of the merger, he said the two teams now sit seamlessly together in the Sydney office and it's not apparent who is ex-Y&R and ex-VML.
Bosilkovski, who recently joined the agency after a 10-year career at Leo Burnett, said the Melbourne office winning the government's Defence Force account last December was a testament to the agency's new capabilities.
"Defence Force saw that you can get brand thinking and systems thinking coming together to provide this connected solution for a business, where normally you'd have to go to a specialist," Bosilkovski said.
Hepburn adds the win also shows it's able to go after bigger clients as it taps into the skills of a bigger team, with 180 members in the Sydney office alone.
"Historically maybe we didn't have the scale to handle extremely large clients, or maybe the people didn't think we could handle it, just based purely on the size of our operation," Hepburn said.
"Now, that is unquestionable and we've shown that with Defence Force. We have the scale, we have the talent, we have the end-to-end depth of capability.
Defence Force is roughly split evenly between digital, technology and innovation, and creative, comms and content. Hepburn doubts whether there are agencies that could "truly" deliver on that prior to the creation of VMLY&R.
Before Host/Havas took the account in 2013, Y&R held the business for 13 years but Hepburn says that VML would lend its skills on the account.
"It's almost rekindling a model that we'd already leveraged and used before but now it's formalised," Hepburn said.
In the past six months the agency has picked up clients such as Amart, YouTube and insurance company Australian Unity, adding to its list of existing clients including Netflix and Monash University.
The co-CEOs don't regard VMLY&R as just a new name, or expanded team, but plan to redefine what agencies offer.
"What we're trying to do is create a high performance culture, a skin in the game model with shared risk, upside and downside so that we can be the deepest, most important partner with our clients because everything we put on the table needs to deliver business results for them," Hepburn said.
He explains that VMLY&R has shared KPIs with clients such as McDonald's on what they do together to ensure results.
"One word that we've stopped saying is 'clients'. We don't want clients, we want partners and changing our business
model makes us true partners," Hepburn said.
Part of this new offering includes following the industry in shifting from creating 'ads' to creating experiences for brands.
"Our whole proposition now is around creating connected brands, which is the only way for brands to be in the future," Hepburn said.
"It's about making sure that we look at the entire ecosystem of all of the media assets – paid, owned and earned – and bringing those together so that all of them add value to the other, and there's brilliant storytelling that connects them all.
"It probably couldn't have happened before the merger. Now we have an unbeatable depth of skill set in every single vertical versus what are probably a lot of other integrated agencies that have bits and pieces of it – but not a 20-person experience design team."
Looking at the year ahead, the pair say they'll embark on the 'massive' job of re-educating the market.
"We've been very focused on our clients and our people, the last thing we wanted to do was go and shout the future from the rooftops, it's actually all about our people right now," Hepburn said.
Alison Tilling, chief strategy officer, VMLY&R AUNZ
Did anything about the agency surprise you when you first joined?
Well I started with the surprise of having signed on for one agency and starting work at a completely new one through a merger. Look, I'm new but VMLY&R is too. It's actually the birth of a fresh breed of creative company. The biggest surprise is that anything is possible as different working cultures, people, experiences and energies collide and connect.
What are the biggest challenges of your role?
A regional role sorts out a fear of flying pretty quickly…. There's the constant need to adapt, to bend time, to really listen, to stay brave and help to create an environment where people and ideas can flourish. And then go home and try to achieve the same things for two small children. JUST EAT YOUR DINNER. I might not always succeed at either, but I certainly always try.
What do you love most about your job?
Living life in the medium of Powerpoint. Just kidding, Keynote. No, what I actually love is when I'm not behind a desk, but out and about doing the work and really trying to understand people, their motivations, their habits and their behaviour.


Alison Tilling
Adam Kennedy, managing director, VMLY&R Brisbane
You're originally from London, why did you decide to make the move to Australia?
Brexit… And my wife.
What strengths does the Brisbane office have?
Our formula for success is pretty simple. We put everything into understanding the customer, both through the data and our own primary research which aims to understand people and their behaviour first. Second, we create ideas that connect across the customer experience, particularly through brand, digital and retail.
What's the most exciting part of your role?
Re-imaging what a creative agency should be in the future, where it can go and how fast we can get there. Beyond that, I love the challenge of operating in a smaller market. You must think differently, spot opportunities and be entrepreneurial.
What are your goals for 2019?
To become a world class agency, that just happens to be in Brisbane, create chest-beating-ly effective work across the customer experience, have fun and read my daughter more bedtime stories.

Adam Kennedy
Sarah Bailey, managing partner, VMLY&R Melbourne
Why join the VMLY&R family?
I love the combination of rich advertising heritage, cutting-edge technology and genuine innovation. It forms a truly modern agency proposition. You can feel the momentum in the way everyone here is working together. There is such an abundance of talent and so much potential. It was a no brainer to get on board and enjoy what is clearly going to be a great ride.
What are your key goals for the agency this year?
I want our people to thrive, I want our work to be effective and memorable and I want us to make a healthy profit, so we can keep doing step one and two. The simple, but very elusive, circle of life in advertising!
Biggest challenges?
Retaining the unique culture as we grow. It's exciting that we are onboarding new talent, and offering diverse skills and tools to our clients, but we'll be nothing if our people are not a tight-knit team who enjoy working together.
Joanna Lawrence-Smith, senior account director, VMLY&R Sydney

Biggest achievement so far in your career?
Bringing my retail marketing experience back into an agency to lead the Lion Beer Australia account has been an exciting journey. Working with Australia's biggest beer brands is an incredible opportunity and definitely a highlight for me.
How would you describe the Sydney office?
It's high performing and intense at times, but there is a genuine respect for everyone's unique talents and we all collaborate really well as a team. To feel this supported in an agency environment is rare in my experience. Plus, it doesn't hurt to have a killer view.
What attracted you to working at VMLY&R?
Making the move from a career in-house was a big decision. I knew VML was a leading digital agency with big plans, and Lion was a huge drawcard. But I was especially struck by the passion and energy of the leadership, which was the deciding factor for me. 

Joanna Lawrence-Smith
Chris Pedley, office manager, VMLY&R Melbourne
What's the biggest challenge about your role?
Obviously remembering the names of all our clients and media partners who come in each day. I like to try and be one step ahead, and it has got me into trouble a couple of times. (Not really).
What's the most rewarding part of your job?
I'm a people person, so saying hello to the staff first thing, setting a positive vibe, is really important, and a fun part of my job. Culture is everything, and if you have a good culture internally, that translates to your clients and partners.
Fleur Head, managing director, VMLY&R Wellington
What's the best thing about New Zealand adland that Australia might be missing out on?
NZ has the advantage of being so small that only great people survive in the industry, reputation and trust is everything, so we don't have to waste time with charlatans.
How do you start your day?
With the beautiful chaos of family life with two young kids. I'm lucky to be able to follow that with a 20-minute walk into work which is when I have some of my best ideas. When I get into work, no matter how busy the day ahead is, I make sure I spend time chatting with the team and having a laugh to help set the climate for the day.
The most rewarding part of your job?
When we are in the process of collaborating, debating and co-creating to solve business or behaviour change problems.
Kim Pick, ECD, VMLY&R New Zealand
What's the biggest challenge about your role?
The biggest challenge is doing my timesheets. Seriously, I'm in the job because I love challenges, and coming up with answers to them.
What does a day in your office look like?
I'm always flying back and forth between Auckland and Wellington, so a day in the office often involves an early morning inter-city dash, before getting together with a multidisciplinary team to workshop how we are going to create a behavior change program. Often it's to tackle one of New Zealand's gnarliest problems, so I'm all eyes and ears and ideas. Then, because we are big on getting to know the audiences we are talking to, and having their voices heard in the work, the day could involve sitting in a consumer group workshopping ideas, before writing them up on the flight back home.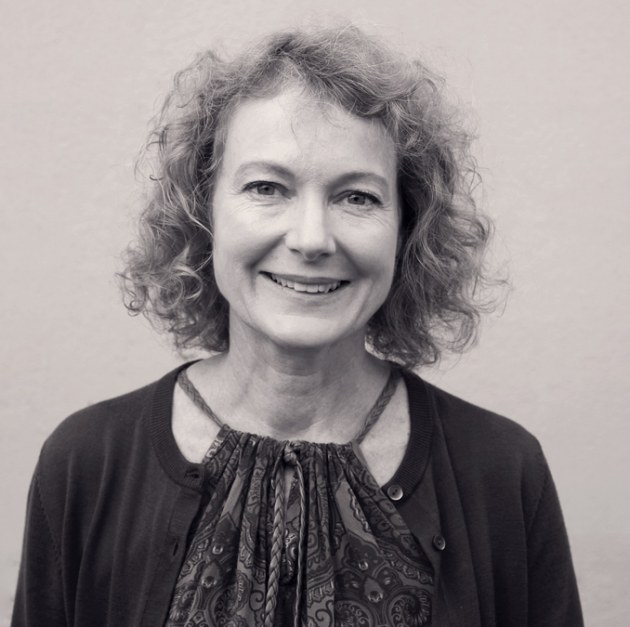 Kim Pick
Aden Hepburn will be speaking at this year's AdNews Melbourne Summit. He joins MediaCom CEO Willie Pang to discuss how agencies are remodelling to address their clients' needs. See here for tickets.
Have something to say on this? Share your views in the comments section below. Or if you have a news story or tip-off, drop us a line at adnews@yaffa.com.au
Sign up to the AdNews newsletter, like us on Facebook or follow us on Twitter for breaking stories and campaigns throughout the day.