Creative agencies may not yet be equipped for developing audio branding, says Matt Dickson, national head of creativity at Southern Cross Austereo's (SCA) The Studio.
This year has been touted as the year of voice and with more brands creating their sonic logos, some predict it could instead be the "decade of voice".
In February, MasterCard revealed its sonic logo to plenty of fanfare. The company's CMO Raja Rajamannar said at the time it was about making MasterCard adaptable to different genres and recognisable across the globe.
However, Dickson doubts whether creative agencies are ready.
"There are specific voice agencies that are prepared," Dickson says. "But there are a lot of creative agencies that probably haven't put it on their radar yet, and hopefully they will soon.
"There's a lot of untapped potential in voice. A lot of it at the moment is brand and customer experiences. The two things that are really popular is either utilitarian skills or quizzes but there are a lot of possibilities in around these two things.
"In the next few years we'll see some great ideas and smart speaker execution for brands."
Big brands in Australia have also started to invest in audio, and The Studio has been working with some to develop their audio logos through its partnership with audio company Veritonic.
So far it's worked with News Corp Australia to develop its first audio logo for news.com.au and Coca-Cola-owned Mojo Kombucha.
Veritonic provides "emotional testing" of audio assets to create an audio logo that aligns with the same emotional brand attribute as a visual logo. Chris Johnson, head of digital product at SCA, argues this method makes it "more strategic and less intuitive".
Dickson hopes having big brands invest in audio will lead the way for others.
"These days where most marketing campaigns are fragmented across so many mediums, the real impetus for an audio logo is to pull that fragmentation back together and have attribution across all mediums," Dickson says.
"Really, with the exception of print and billboard, an audio logo will pull together every other platform and give you a greater sense of brand."
Little to fear from print's decline
In 2017, SCA launched its Smart News service which makes news bulletins available on smart devices such as Google Assistant.
These news packages are tailor-made for smart devices by a team of journalists. Johnson says it has been encouraged by the numbers so far and is looking at investing further in Smart News.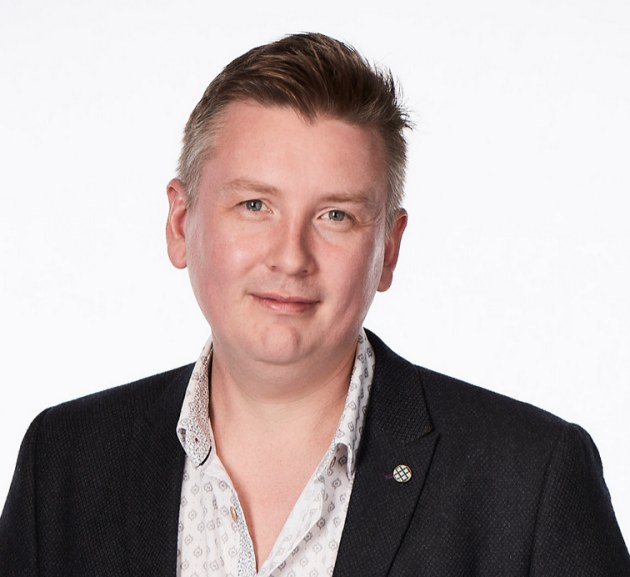 Chris Johnson
"We're very focused on our ability to produce local news, and we think that's fairly unique in terms of that offering," Johnson says.
However, earlier this year Michael Miller, News Corp Australia executive chair, offered a warning to the radio industry, saying it could suffer the same fate as print with the arrival of smart devices.
These services on smart devices could drive listeners away from radio and to ecosystems controlled by big tech companies.
While Johnson accepts there are some lessons to learn from print's battle against digital, he says there's also plenty of opportunity.
"We definitely want to be cautious and have our eyes open to enter into that space and make sure we have a roadmap to commercialisation," Johnson says.
"However, I do believe it's relatively complementary to what radio offers. Making these news bulletins available on smart devices helps prompt people to then go and seek out the radio station."
"Radio is a very resilient format and a very resilient medium, and audio in general is having a huge impact across the world. Smart devices help that, along with other things such as podcasting and streaming. We see that as an opportunity, not necessarily a risk."
Have something to say on this? Share your views in the comments section below. Or if you have a news story or tip-off, drop us a line at adnews@yaffa.com.au
Sign up to the AdNews newsletter, like us on Facebook or follow us on Twitter for breaking stories and campaigns throughout the day.