Ten's Upfronts brought a bit of the CBS style showbiz to town, reassured media buyers of the value MCN brings to their operation and left everyone in the room feeling a bit warm and fuzzy about what has been a challenging year for the network.
A Supreme Court judge is expected to rubber stamp CBS Corporation's acquisition of Ten today. Last night's upfronts event drew a massive crowd of leading media buyers, executives and even the communications minister Mitch Fifield looking for clues about what new ownership could mean for Ten in 2018.
All media buyers were impressed by the show, particularly the "spectacular" opening and self deprecating tone that "took the piss" out of a challenging year and set up atmosphere of unity and "we're all in it together".
"For them to be so humble and recognise what they've been through was great for the crowd and set the tone for their presentation," Initiative chief executive Melissa Fein says. "It was very showmanship in true CBS style like their upfronts at Carnegie Hall. It felt very much more like a CBS environment than Ten upfronts in the past where they've typically done it in smaller venues."
Fein, who attended the CBS upfronts event this year, would have like to see CBS representatives take to the stage but understands the timing isn't ideal given that CBS is in court today to finalise the acquisition.
Hyland founder and principal Virginia Hyland tells AdNews she thought the event was great. 
"At the end of it the person besides me gave it a 10 out of 10," she says. "The energy, effort and fact they are showing their fighting spirit really reminded the industry about some of the great Australian content they have, which is really strong for that under-39 audience. I'm excited to see what the future with CBS holds, but it seems very bright."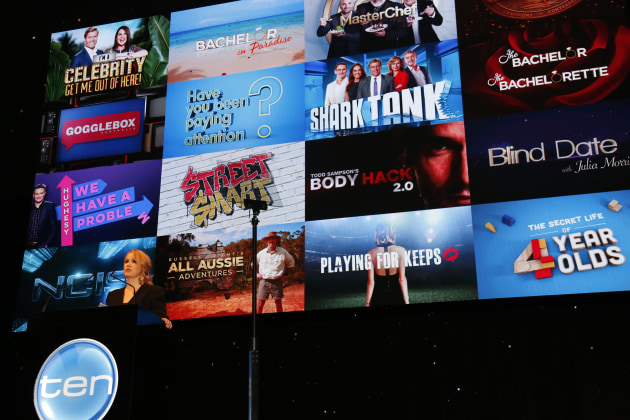 Media buyers reckon Ten now has a more consistent content slate than in previous years.
Why not postpone it?
That said, she believes Ten could have postponed its upfronts event until early next year when the dust had settled on new ownership.
"In the old days we used to buy a year out but today a lot of the buying activity is so short-term. They didn't really have to do this event now, they could have waited until the end of January when media buyers are back and the CBS buyout has happened and there is a clearer direction on what it means."
Amplifi chief investment officer Ashley Earnshaw thought Ten did a great job building on their local tent poles with shows like Bachelor Paradise, teasing the audience with CBS and acknowledging the strength of their local partnership with sales and technology partner MCN, particularly around its dynamic trading platform and imminent rollout of IP-delivered addressable advertising.
He adds: "Consistency has been a word that has been used in the upfronts quite a bit this year. If you look at some of the local tent pole shows they've got now like Gogglebox, I'm a Celebrity, Family Feud, The Project and The Bachelor franchise, they are starting to build a strong local slate whereas they probably didn't have that two years ago.
"Clearly given where they are at the moment with CBS, they did speak a little bit about some of the shows coming through like NCIS but they're probably still working it out with them. That is to be expected, they're in a new relationship with CBS...and we are waiting to learn more about that partnership and what it will mean for Ten's content.
"Another thing that came through, which has been the case at all of the upfronts, is the strength of television on ROI and effectiveness, an important message."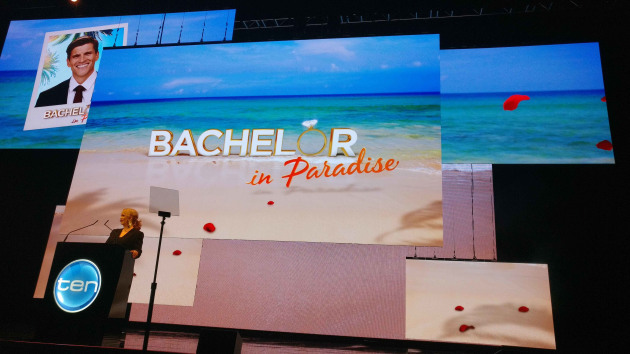 Ten's content boss Beverley McGarvey is confident Australia has not yet reached peak-Bachelor.
Have we reached peak-Bachie?
Nunn Media managing director Chris Walton tells AdNews he enjoyed the self-deprecating tone at the start.
"One thing that stood out is all of their celebrities sat with the audience throughout and that led to a more buoyant atmosphere than the others we've been to so far," he says. "They really fostered that 'backs to the wall, we're all in this together' mentality. You really sense the camaraderie and unity that exists at the TV station."
Walton says that while Ten is building on their strengths in reality TV, he questions: "how far is too far for The Bachelor?", a thought that would never cross the minds of three-quarters of the AdNews newsroom.
"There will be three versions of The Bachelor running next year and while Bachelor in Paradise is plugging a hole between I'm A Celebrity and Masterchef, I just wonder if it does well would it be at the detriment of one of the others? There's only so much Bachelor one can take – how much is too much?"
That said, Walton accepts he doesn't really know what peak-Bachelor is and the upfronts events are really designed to give media buyers and other stakeholders a flavour of what to expect rather than direct media buying decisions.
"With the Biggest Loser this year, I'm sure we weren't alone in pulling out everything that we had in there after one episode based on its performance," Nunn adds.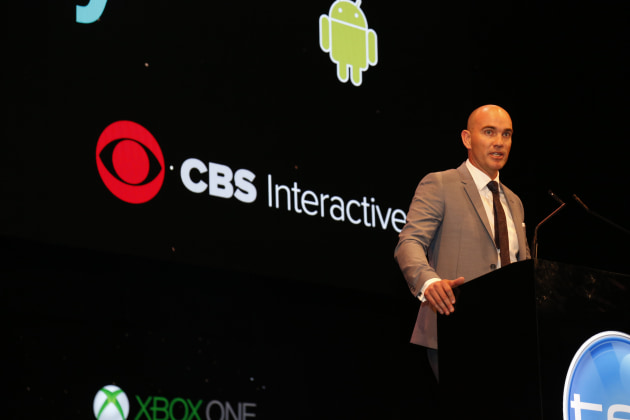 Ten's director of revenue and client Rod Prosser addresses the audience.
Media buyers paid tribute to Ten's attempt to introduce more comedy to the line up, particularly in such bleak, uncertain times.
However, as Walton puts it bluntly: "It's bloody hard to do".
"They want to differentiate themselves in comedy," Walton says. "They've got some good strong assets in Have You Been Paying Attention but in terms of Street Smart, it's just like Here Come the Habibs recut. It's very, very hard to do a good sitcom these days."
All media buyers are curious to learn more about how Ten's Pilot Week will shape up and what the outcomes will be at the end of it.
Fein sums up the evening eloquently: "We all know there will be more to come and we're all intrigued over the next few months to see what will come with additional investment in drama and into sport with cricket rights and other areas.
"The strength in consistency is what really came through last night."
Ten has made the most out of a difficult situation and a challenging year by creating a positive vibe in the industry.
Media buyers walked away with a greater sense of confidence about the network's future, but questions still remain over what the CBS takeover will mean. Watch this space.
Have something to say on this? Share your views in the comments section below. Or if you have a news story or tip-off, drop us a line at adnews@yaffa.com.au
Sign up to the AdNews newsletter, like us on Facebook or follow us on Twitter for breaking stories and campaigns throughout the day.