New romance formats, comedy and the return of safe tent pole shows are highlights of Ten's first content slate under new American owners.
New domestic content includes the highly anticipated event series Bachelor In Paradise, the scripted series Street Smart, Hughesy We Have a Problem, Russell Coight's All Aussie Adventures and How To Stay Married and the new local drama series Playing For Keeps.
Network Ten's new content also includes the compelling fly-on-the-wall series The Secret Life Of Four Year Olds and a contemporary version of the iconic dating show Blind Date, hosted by Julia Morris.
An interesting concept that Ten will bring to 2018 is a 'pilot week', where Ten will run several pilots of domestic shows across several content genres.
As the ink has only just dried on the CBS acquisition of Ten, the network's annual upfronts event was understandably short on huge content gambles.
Returning content on Network Ten next year includes the 10th season of the show that changed the way Australians cook – MasterChef Australia – the KFC Big Bash League and the Rebel Women's Big Bash League, The Bachelor Australia, The Bachelorette Australia, I'm A Celebrity…Get Me Out Of Here! and Australian Survivor – Champions v Contenders.
Also coming back in 2018 are Gogglebox Australia, Have You Been Paying Attention?, The Project, Family Feud, The Living Room, Shark Tank, CRAM, Todd Sampson's Body Hack 2.0, Neighbours, Bondi Rescue, Studio 10 and many more.
Another interesting announcement is a new mobile app called Ten Daily that focuses on snackable short-form content about entertainment, lifestyle, "opinion news" and sport.
"We are now in the final stages of being acquired by CBS Corporation. This is a game changer for Ten and we believe a significant positive for the Australian media industry," Ten's chief executive Paul Anderson said.
"CBS is a global entertainment giant, a mass media company that is the most-watched television network in the US, with one of the world's largest libraries of entertainment content. Making and acquiring great content is their mission, and it is our mission as well.
"Broadcasting that great content across multiple platforms with leading edge technology in an ever-changing environment is crucial and what better way for us to take on that challenge than by being part of the global media powerhouse that is CBS."
Network Ten chief content officer Beverley McGarvey adds that Ten is committed to delivering "brand-safe, family-friendly entertainment".
Network Ten's online catch-up and streaming service, tenplay, continued during 2017, including a 27% increase in video segment views, a 25% lift in video starts and a 13% rise in the average time people spent per visit.
Network Ten's digital presence will grow dramatically early next year with the arrival of ten daily, a standalone, mobile-optimised website that will be rich in short-form video content and will offer premium and exclusive entertainment, lifestyle, opinion news and sport content.
2018 new programming highlights
Bachelor In Paradise
Set in a romantic tropical overseas destination overseas, this exciting new event series features former fan favourites and stand-out characters from previous seasons of The Bachelor Australia and The Bachelorette Australia – including Keira McGuire, Laurina Fleure, Tara Pavlovic, Apollo Jackson, Michael Turnbull and Davey Lloyd – returning for another chance at romance and love. With Osher Gunsberg presiding, Bachelor In Paradise will be one of the most talked about new shows of 2018 as it follows the contestants as they build new relationships, fall in love or face heartbreak, again. Bachelor In Paradise is produced by Warner Bros International Television Production Australia.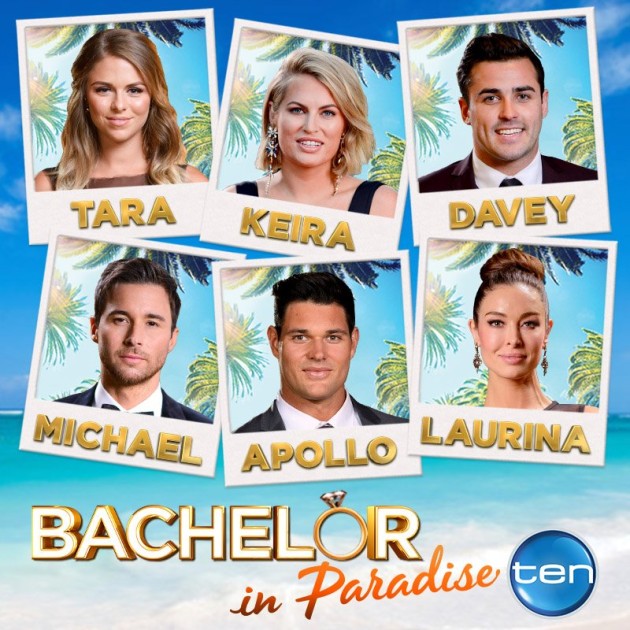 Blind Date
Fresh, funny and full of surprises, Blind Date – the original and most enduring, endearing and entertaining dating format – is a show for the whole family to enjoy. With comedy superstar Julia Morris at the helm, would-be suiters searching for their ideal partners, comedy and compatibility will go hand-in-hand. Each week, one single person will ask three hidden potential suiters three questions to determine which person is very right, or horribly wrong, for them. Expect sparks to fly and love to blossom, as Australia's singles use sharp conversation and witty banter to find the right date for them. Blind Date is produced by
Playmaker.
Street Smart
Street Smart features a gang of astonishingly inept criminals. While they fancy themselves as the next Ocean's Eleven, their bumbling antics align the group more accurately with the World's Dumbest Criminals. Starring Tahir Bilgic (Pizza, Swift and Shift Couriers) as gang leader Steve and Rob Shehadie (Housos) as his nemesis Joe the parking officer, Street Smart offers a hilarious and unpredictable trip into the world of disorganised crime in the Australian suburbs. Street Smart is produced by CJZ and has received principal production investment from Screen Australia in association with Create NSW.
Russell Coight's All Aussie Adventures
First flagged at last year's upfronts, Russell Coight's All Aussie Adventures is returning to Network Ten in 2018. Yes, 16 years since he first set fire to a national park, Australia's most accident-prone outdoorsman is pulling on the khaki shorts once again. According to Russell it was always a question of timing. "I've got some free time now that my croc park has been closed, Ten made a decent offer and the court order banning me from coming within 10 metres of a marsupial has finally been lifted. So strap yourself in for another sun-drenched series of outback adventures – All Aussie style." Russell Coight's All Aussie Adventures is produced by Working Dog Productions.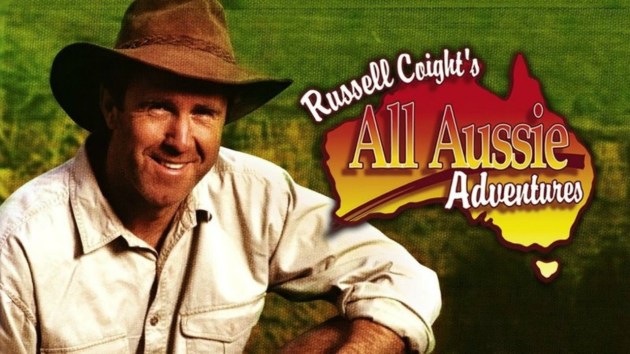 Hughesy, We Have A Problem
Dave Hughes' brand new show Hughesy, We Have a Problem brings together the biggest names in comedy and entertainment for a truly noble cause: to help the people of Australia get over life's infuriating problems. Hughesy will take the problems experienced by everyday Australians and turn them into working solutions. From how to handle infidelity to solving who gets to hold the television remote, there is no problem too big, small, funny or difficult for Hughesy and his team of comedians to tackle. Hughesy, We Have a Problem is produced by Screentime.

The Secret Life Of Four Year Olds
This hugely engaging and fascinating fly-on-the-wall documentary series follows a group of four-year-olds as they meet at pre-school, in the most pivotal year so far in their young lives. Exploring how children make and break friendships, share, stand up for themselves and find their place in a social group, The Secret Life Of Four Year Olds has been embraced by viewers overseas. Funny, cheeky, blissfully innocent and overwhelmingly honest, the world of a four-year-old is full of heart and a joy to behold. The Secret Life Of Four Year Olds is produced by Screentime.
Playing For Keeps
From the production company behind The Secret Daughter and Underbelly, Playing For Keeps is an exciting new series about the women behind the men we barrack for on the footy field. As the series unfolds there will be affairs, business opportunities, fashion footnotes, faux pas, mounting credit card bills, groupies, harassment, racism, sexism, the ever-present paparazzi and an absurd amount of fun. It's a world we've read about. Now we're allowed inside. Playing For Keeps is produced by Screentime.
How To Stay Married
Starring Pete Helliar and Lisa McCune, How To Stay Married goes behind the closed doors of a two-point four family who are stuck in a rut. Greg (Helliar) and Em (McCune) have been married for 12 years, but their relationship is lacking any spark. Life gets complicated when Em goes back to work for the first time since the kids were born, just as Greg is made redundant. And the situation complicates further when Greg's man-child brother, Brad, moves in. How To Stay Married is a Princess Pictures and Pablo Pictures co-production which has received major production funding from Screen Australia.
New overseas programs
Instinct
Based on a book by best-selling author James Patterson, Instinct follows former CIA operative Dr Dylan Reinhart, played by Alan Cumming, who has since built a "normal" life as a professor and writer. Dr Reinhart's peace is disturbed, however, when he is lured into the drama of his former life by tenacious NYPD detective Lizzie Needham, who engages his expertise to help catch a dangerous serial killer. The much-anticipated US drama also stars Naveen Andrews and Australian actor Bojana Novakovic.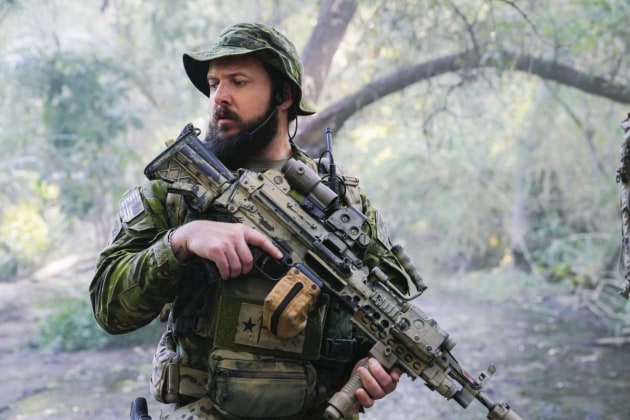 SEAL Team (pictured above)
The former star of Bones, David Boreanaz, stars as Jason Hayes, leader of the most elite Navy SEAL team the United States has to offer, as he and his team train, plan and execute high-stake missions across the globe. The noble cause of serving one's country comes with a cost, as it places strains on the SEALs and their families. SEAL Team also stars Max Thieriot and Jessica Paré.
9JKL (pictured below)
Mark Feuerstein stars in a family comedy inspired by his own life, playing actor Josh Roberts, a new divorcee forced to move home to New York in order to regroup. The only problem is, his new apartment is sandwiched between his doting but meddlesome parents on one side and his overachieving brother, his wife and their baby on the other. 9JKL also stars David Walton, Elliott Gould and Linda Lavin.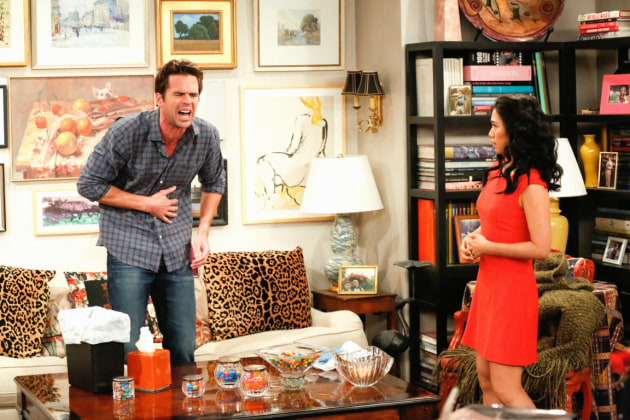 Have something to say on this? Share your views in the comments section below. Or if you have a news story or tip-off, drop us a line at adnews@yaffa.com.au
Sign up to the AdNews newsletter, like us on Facebook or follow us on Twitter for breaking stories and campaigns throughout the day.