Surpassing two years in an agency these days isn't commonplace, let alone 15 years in the same role at the helm of one of the major networks.
For Paul Bradbury, CEO of TBWA Australia and New Zealand, the last 15 years leading the business has held many highlights.
From the agency's award-winning work such as ANZ Bank's GayTMs during Mardi Gras and NRMA's Car Creation campaign to its long-standing client relationships and the launch of several new businesses, there has been no shortage of big moments during his time in the top role.
Bradbury tells AdNews some of the biggest learnings for him throughout the period include putting people and culture first, sticking to TBWA's disruption model and always putting the creative product before profit.
"If you focus all your attention on making the creative product right, everything else does fall into place," Bradbury says.
"Never underestimate the value of strategic planning. That is the true heart of all great agencies. You need great insights and great strategic platforms to operate from.
"And you've got to be willing to collaborate. It's all very basic, fundamental stuff but it rings true and I think it's always been true to what advertising's been about and what great agencies have been about - those simple tenets of running a business."
While the COVID-19 pandemic has exposed those agencies that already had cracks, TBWA and its agencies' strong foundations have allowed the business to continue to grow during this period and bring in new clients.
TBWA Sydney and Eleven together recently won the account for Hort Innovation which sees it lead creative, social and PR for Australia's fruit, vegetable and nut brands.
It already has several campaigns in the works for the client, including the recently launched Australian Mushrooms brand platform.
The group also collectively won mycar Tyre & Auto this year. The account marks its first large piece of media work.
It works with Omnicom sister agency Hearts & Science to bring those media capabilities to life for the client.
Beyond being just a traditional creative agency, Bradbury has expanded the TBWA network out in Australia and New Zealand to include several other strong businesses.
Public relations agency Eleven, which was founded in Australia in 2011 and has since gone global with six offices within the TBWA network, has doubled in size this year.
Likewise, Bradbury says content production business Bolt has tripled in size over the last two years and now represents 20% of TBWA's revenue.
Last year, he launched fashion and lifestyle agency Fabric within the TBWA group with foundation clients including MJ Bale, Helen Kaminski, General Pants and Sheridan.
Fabric has recently gone on to partner with the Australian Retailers Association (ARA) to promote and grow Australia's $340 billion retail sector.
All together, the group has been nothing short of busy this year.
People and culture first
Having a people first mentality is something that Bradbury says is ingrained in the culture at TBWA.
During the pandemic-induced lockdowns, chief financial officer Adrian Paul hired a truck and drove around to team members' houses to deliver desks and chairs so that everyone had a comfortable working environment at home.
Melbourne and Adelaide CEO Kimberlee Wells took the time to go for a walk with each person in the team during the lockdowns in the Victorian capital.
"[She did this] just to make sure their head was okay and they were doing okay," Bradbury says.
"They're the type of example of the culture that we want to foster, and that we have across Australia and New Zealand."
To help build on this culture, Bradbury acknowledges the importance of diversity and the work that TBWA has been doing to have it better ingrained in its business.
"Building diversity in your culture remains very important," he says.
"Not because it's a tick box thing to do, but because it does lead to better, more relevant creative work."
The agency put in place a program called Take The Lead four years ago as a means to improve gender equality in the workplace.
Since then, the creative department is now made up of 50% females.
Now the program has been broadened to encompass diversity, inclusion and equality with an Indigenous Reconciliation Action Plan (RAP) recently put in place.
"We've got strong female creative directors, but we're also starting to hire from different backgrounds and it'll be interesting to see how that influences our work as we go forward," Bradbury says.
"Different shape, more relevant, more inclusive, great ideas. I'm sure it's going to deliver in spades to us. And our people demand and expect it now."
Disruption and creativity create difference
Dubbing itself as 'The Disruption Company', TBWA is no stranger to shaking things up.
"In fact, our purpose, we articulate as disruption creates difference," Bradbury says.
A recent example of this is PLAY NZ, where TBWA worked with long-time client Tourism New Zealand to encourage people to visit the country virtually while borders were closed.
With the country shut down and gaming on the rise, both agency and client saw an opportunity to try out something new.
"Those virtual gaming worlds look eerily like New Zealand and that's actually where the thought came from," Bradbury says.
"So, we gamified the experience of visiting New Zealand. That campaign's not over yet. That will continue to roll out. When the borders open expect to see more of PLAY NZ."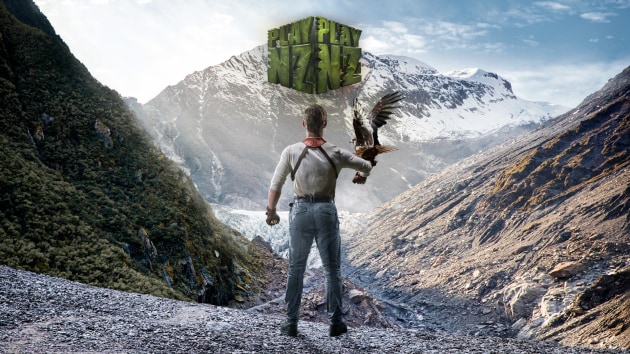 As it applies its philosophy of disruption even further upstream in the business, Bradbury believes TBWA will become more than just an advertising agency to clients.
Instead, he sees it transforming into a business partner role as the company places more focus on customer experience (CX) and helps clients navigate their own business problems.
The agency group has already begun CX work with clients including for insurer HCF and tertiary institution Macquarie University and will continue to broaden these capabilities in 2021.
While he sees CX as an important addition to the business though, Bradbury still believes that creativity reigns supreme.
"We're not going to overreach [on CX], but we would like to see some more creativity applied today because the whole world is omnichannel," he says.
"The whole world is fueled by data. The whole world is run on tech platforms - but that's easily copied and matched and bought.
"I still believe there is the power for brands and ideas and emotional connection to differentiate. That's what disruption is all about. Disruption creates difference.
"If everybody has the same data insights, everybody has the same tech platforms, where's the difference going to come from?
"Thankfully, human beings are hardwired emotionally and we respond to emotional triggers and to feeling. I still think agencies, they have a very powerful role to play in that and the best way to facilitate that is ideas."
The best times are ahead
The last 15 years have brought many highlights but for Bradbury, the best times are ahead.
As the world continues to navigate this "new normal", he sees an opportunity for TBWA to "turbocharge" its creativity and produce "different shaped" work in order to remain competitive with other top agencies.
This is one of the reasons he hired Evan Roberts, the new chief creative officer of TBWA Sydney.
"If you look at the work he produced at Clems, we need that different shape of creative work," Bradbury says.
In 2017, Roberts jointly led the team that took home both Cannes Lions Agency of the Year and D&AD Agency of the Year, and was awarded 56 Lions including two Grand Prix.
Under his leadership, Clemenger BBDO Melbourne also developed Deadly Questions, the controversial campaign that opened up a conversation between Aboriginal and non-Aboriginal Victorians, Myer's Naughty or Nice Bauble and the highly successful The Beer from Up Here campaign for Great Northern Brewing Co.
In 2019 the campaign was awarded the Australian Effectiveness Grand Effie and a Gold Effie for long-term effects.
Since bringing Roberts on board, Bradbury believes the creative product at TBWA has been lifted and will continue to do so.
The new year will also see it continue to enter the world of content and programming, following the successful work it did on Last Dad Standing in New Zealand which aired on prime time television on TVNZ.
And as the industry continues to work less on retainers and more project basis, TBWA is changing up its resourcing model to better reflect this.
"We're going to hold back 20% of our payroll so that we can bring different shaped talents in depending on the task and idea," Bradbury says.
"Because a lot of how we work and how we operate are led by what the creative idea looks like. We've got to find different skill sets to make that idea come to life."
This talent will be brought in on a freelance or partnership basis, with plans to tap into the talent from across Omnicom agencies and the broader industry.
Eventually, they will make up 40% of the payroll as Bradbury moves his team to a more agile way of working.
"Communication is moving so fast and if you're static because of payroll and having to pay a broad group of individuals, it doesn't enable you to be very flexible or agile when you've got to change your creative work," he says.
"We're also investing in an organisational workflow technology system called Workfront that will make sure that we're maximising the talent we do have across initially Australia, New Zealand, but potentially we might back it up into Asia."
One of the benefits to come from the pandemic has been the ability to source talent from anywhere and work with teams from around the world.
Bradbury sees this as the gateway to enhancing creativity in the future.
"That's going to really liberate creativity because you're not just confined to your ten creative teams, you can go anywhere for creative inspiration," he says.
"And that's why how you're remunerated becomes critically important. If you're just based on head hours, you can't break away from that. 70% of our client relationships are value-based pricing.
"That's really given us the flexibility to make investments in our business."
Have something to say on this? Share your views in the comments section below. Or if you have a news story or tip-off, drop us a line at adnews@yaffa.com.au
Sign up to the AdNews newsletter, like us on Facebook or follow us on Twitter for breaking stories and campaigns throughout the day.