It's not chasing notoriety and fame, it has big ambitions and modest budgets – Brisbane is thriving. AdNews left the Sydney bubble and met with a handful of Queensland agencies to find out what makes them tick.
Ad agencies in Australian cities seemingly playing second fiddle to the Sydney and Melbourne agency scene is nothing new and market stereotypes still exist.
Sydney takes itself too seriously; price dropping in pitches prevails and aggressively ambitious employees are more than happy to stamp all over peers to get promotions. 'Slower moving' Melbourne suffers the 'chip on the shoulder' and Brisbane … well, it's small, things quietly tick away and who cares as it's just Brisbane, right?
Wrong.
The Brisbane ad scene has depth, maturity, personality and a strong sense of self. Brisbane knows what it is, it's proud and comfortable in its own skin as it has the confidence, the people and the market right where it wants it.
Big brands such as Subway, Flight Centre ($5.5m media spend according to Nielsen), Air Asia, Ladbrokes and Tatts Group are headquartered in Brisbane and while the pitching carousel isn't as fast spinning as Sydney or Melbourne, the sense of culture and importance of relationships appears stronger than both markets put together.
Many agency offices in the Queensland capital are just as big as their Sydney or Melbourne siblings. Stacks of major advertisers are based in Brisbane, including Virgin Australia, Sunsuper ($1.5m), RACQ ($10m) and Donut King and above all, there's some serious top talent working in the Sunshine State.
"Brisbane's a small town so relationships are extremely important. But so is the work," says executive creative director at the recently rebranded Y&R ANZ, Brendan Greaney. He says having spent most of his career in Melbourne, the first thing he noticed when he moved back is that everyone knows everyone.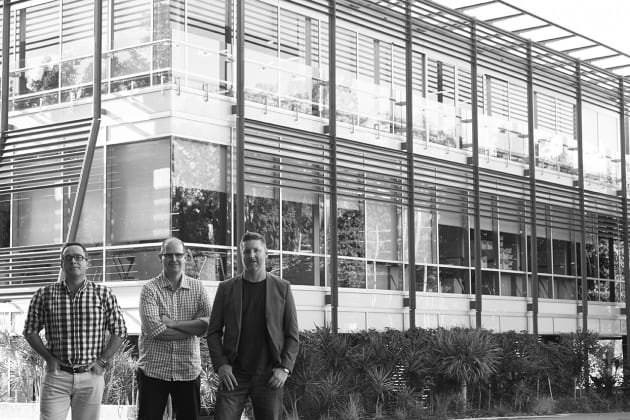 GPY&R CEO Phil McDonald with joint ECDS Andrew Thompson And Brendan Greaney
"There's a genuine sense of camaraderie among the creative community. A collective desire to nurture our young talent and to punch above our weight when it comes to the work," Greaney says.
Greaney, who has been in the role for five years, says the agency, which just hired ex-M&C and Maxus talent Glynn Honey as managing partner, prides itself that most of its client tenures are six-plus years.
Its bigger clients include Tatts Group (Lotto, Powerball, Oz Lotto, Ubet), which it has had for six years; Queensland Government (eight years and it's worth $43.5m) and Parmalat (six years) – the list goes on.
A diversified economy
Queensland has a modern, diversified economy, underpinned by strong sectors, including tourism agriculture, resources, construction, manufacturing and services. 
According to Queensland Government Statistician's Office, the state's population in June 2015 was estimated at 4,780,700 people, an increase of 60,770 from June 2014.
Age-wise, looking at Queensland's interstate migrants (in 2014–15), the largest number of people moving to and from Queensland were young adults in their 20s. 
Based in the heart of Southbank, Y&R, which won Q Super this year, is 65-people strong, similar to the number of people at Y&R Melbourne and also the Y&R Sydney office (excluding VML). Even the Y&R ANZ CEO Phil McDonald is based in Brisbane.
"The word that comes to mind is entrepreneurial," Greaney says about the market's vibe. "There's a real startup culture up here – big ambitions but modest budgets. So you have to think a little more creatively to get things done."
While the constant pitching carousel is not as fast-spinning in Brisbane as there's fewer big accounts, when accounts come up it's a major deal. Agency execs are adamant when they arise they focus on the quality and strength of relationships, with most saying the last minute price-dropping to secure a win is not a common tactic here as it is in other markets. People in Sydney and Melbourne would also say this.
"Queensland clients want Queensland relationships, not Sydney execs flying up to woo them with big talk and lower costs," one agency exec told AdNews off record.
BCM Partnership is one of the strongest Queensland shops.  With 60 staff, and having been in business for 41 years and in his MD role for 22 years, Paul Cornwell, says being independent certainly has its advantages in Brisbane.
"The Brisbane industry is divided into two groups as I see it. A small group of agencies who produce quality thinking and work, and a much larger group who work in the commoditised space and compete on price," Cornwell says.
"We are part of the first group and we strive to add considerable value to our clients' businesses through clever strategic thinking, innovation and creativity."
Looking at what strengthen the market, he adds that the industry in Brisbane always needs new talent, new thinking and to embrace change more readily for it to achieve its potential as a "nimble, creative secondary market that does amazing things with smaller budgets".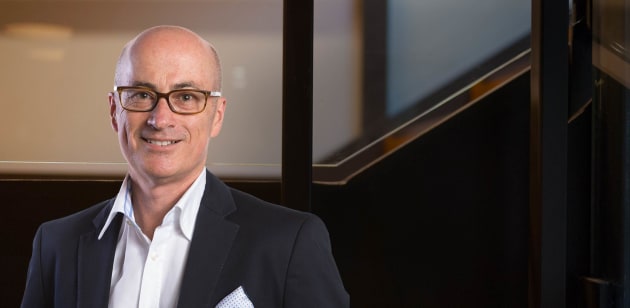 Paul Cornwell
We're down to earth, not chasing notoriety and fame
Like other Brisbane shops there's some strong long-term clients on the books. BCM has worked with the Queensland Department of Transport and Main Roads on road safety and Queensland University of Technology for more than a decade, and Heritage Bank for an almost unheard of 37 years.
Sunny Queen is another long-term BCM client it has partnered with for 15 years; Federal Government has been on the books for seven years. "As a smaller industry most people know each other and there are many benefits to this. For some this means a collegiate atmosphere where agencies know each other well," Cornwell explains.
"I think Brisbane has a more down to earth vibe than some larger markets that means people get straight to finding better solutions instead of channeling energy in to chasing notoriety and fame."
Managing director of Publicis Australia's Queensland operations PublicisQ, which was formerly Publicis Mojo, Simone Waugh, has been in her role for just a few months after the creative shop repositioned in February to become a "new breed of creative agency". The new business model, which also saw Ryan Petie named as ECD, introduced new formats to attract creative thinking.
Waugh says PublicisQ thinks about the culture more specifically as Queensland culture, rather than Brisbane and that the state is "a breeding ground for entrepreneurialism".
"The key features of the market are more openness to collaboration, sharing of knowledge, and supporting each others creativity," she says. "There's no room for politics, we're all in it together trying to support the community and foster creativity in Queensland."
Waugh says market challenges include defeating the old stereotypes, as Queensland is producing "world-class creativity" and proud of it.
Simone Waugh
The agency of 43 staff also has some solid brand tenures having AirAsia for seven years, Sanofi-Aventis Pharmaceuticals for five years, Tourism & Events Queensland for four years, among others. In the last six months it picked up Griffith University and Suncorp.
Netball Australia and Suncorp's launch of #TeamGirls self-confidence campaign came from PublicisQ.
Under its former Publicis Mojo Brisbane header, late last year it made global headlines for its creative initiative and new revenue stream for the Act for Kids charity. To address widespread 'donor fatigue', the agency conceived a long-term, independent income stream for the charity that doesn't rely on donations. The idea of "Monster Crayons" brought to life how art therapy works as when the kids draw, they slowly take away the monster and thus the mobster crayons wear away.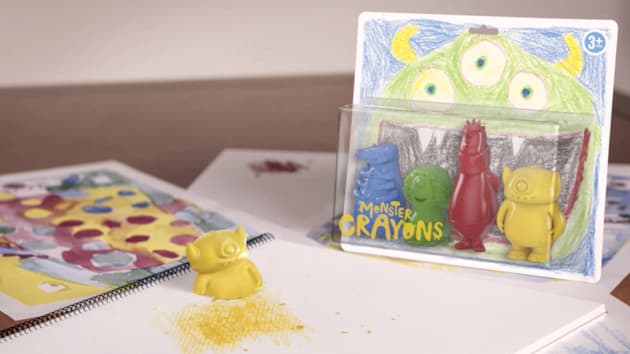 Monster Crayons
While Waugh prefers to look at the whole state holistically, as expected it's Brisbane that's the major hub for large resource and energy companies, a global hub for the mining, equipment, technology and services (METS) sector, a significant centre for research and innovation, and its touted as "the engine room" of much of Queensland's continued economic growth.
According to Brisbane City Council, the city's $146 billion economy is predicted to grow to more than $217 billion by 2031, having been a key driver of the Australian economy as it enters its 26th year of continuous growth (Source: Austrade 2017)
Trust is crucial, bullshit is not tolerated
Managing director of UM Brisbane, Chris Platt, who has been at the 38-strong agency for just five months, agrees that "advertising in Brisbane is all about relationships".
"Relationships are central to the Brisbane advertising culture because of the tight knit community that sits at the heart of it. Trust is crucial and bullshit is not tolerated. We should all just be focused on doing great work for our clients at the end of the day," Platt said.
Chris Platt
Platt, who moved over from Y&R in January this year, fills the spot once held by long-serving Debbie Stevens, who had been MD at UM Brisbane for nearly 14 years. He joined while the $20m McDonald's Queensland and NT account pitch was underway, which saw OMD take the business from UM which held the account for 15 years, so it has not been an easy start.
Given the Brit has worked in London and Sydney, he says the thing he loves most about Brisbane is "the incredible sense that anything is possible here".
"It is a market that has a strong identity, that is distinct from other major markets and that gives you the freedom to challenge known conventions. This makes for a truly exciting environment," Platt says.
The pitch lowdown
Pitch-wise, aside from OMD winning the $20 million media account for McDonald's and Ogilvy Brisbane landing the University of Queensland, the $10m media account for Tourism and Events Queensland is also currently under review. UM looks after media planning on the account and MediaCom carries out media buying. The government agency, which promotes tourism in the sunshine state, is highly coveted and likely to interest a wide range of Brisbane agencies. 
Tourism is one of the largest industry sectors in the state, with the potential to generate $34 billion by 2025 and support more than 100,000 additional jobs. Recently, J. Walter Thompson released creative for its first Tourism and Events Queensland campaign, 'I Know Just the Place'. The agency won a creative pitch for the account last year.
MD of GroupM's MEC Brisbane, Jane Sullivan, says Brisbane is more about the people, trust and delivering immediate results to the client's business. "The key thing that differentiates our market from the southern markets is absolutely relationships and I believe this will absolutely continue – it is what I love most about our market," she says.

Carat and OMD are also a big part of the media agency landscape in Queensland.
Ex-chief executive of Dentsu Mitchell and Vizeum, Kenny Stewart, is group managing director of OMD Brisbane and OMD WA. He works closely with local managing directors Rob Swinton and Angela Nutton. 
Stewart says the camaraderie among media owners and agencies alike is great for local culture; there's a strong sense of community and there is a definite independent spirit and a pride in being able to deliver service and capabilities comparable to its southern cousins – which he says is a "typical Queensland attitude really".
"It's a friendly market, but very competitive when the heat is on when a rare chance of a big pitch is in play," Stewart says.
The OMD office has 49 staff and also has some lengthy client tenures such as Vita Group (nine years), Village Roadshow (13 years) and Michael Hill (five years).
Put frankly, Stewart says one of the best things about the market is the people and a "lack of dickheads in the market across agencies, media and clients, which is maybe a Queensland intolerance of dickheads at the fore here".
"People just want to do a good job and have space and time to enjoy themselves when the opportunity arises," he adds.
"It's a straight shooting market - bullshit is called out, political plays and bad mouthing are rare and backbiting tends to backfire - which makes for a no-nonsense market environment and one which encourages a focus on the work and your service."
Kenny Stuart
In the next five years Stewart says we'll see a market that is truly recognised as being on par with Sydney and Melbourne and the like, but this will depend on four main aspects.
Firstly, the ability of advertising agencies to retain the confidence of Queensland clients in providing strategic and creative leadership for the market, in the market. 
Secondly, the ability of media agencies to present competitive data, tech and digital services on par with their in-market investment capabilities. 
Thirdly, clients, agencies and media owners attracting top talent across their respective fields to provide the leadership and capabilities to inspire confidence, drive innovation, encourage collaboration and provide great service to the market, for the market. 
Fourthly, agency groups someway, somehow need to ensure that their full suite of capabilities are represented and operational in Queensland. 
"Such is the rate of change and dynamism of tech development in our industry that any negative skew of any of these four factors will tend toward driving Queensland advertising into a spiral of greater dependency for capabilities and services from the southern states and for clients to feel that in order to be competitive and effectively oiled after, they do, indeed, need to look south," Stewart explains.
"However, if each factor is positively addressed, the potential for Queensland to be a vibrant, innovation led, nimble advertising environment over the next five years is definitely there. The ingredients are all there if the talent and capability is here.
"Queensland could be a hot-bed for innovation or it could be a state of dependence. We're nearing a tipping point."
Brisbane is a 'hands on' market
While Ikon may be a quieter force in Sydney than it once was, in Brisbane the full-service agency rules the roost and has 60 staff. It launched with Subway Australia as its foundation client in 2011 and now has regional responsibilities for the brand, including Australia and New Zealand. Other major long-standing client relationships include Ladbrokes, Griffith University and Isuzu. It was also appointed to the Flight Centre Travel Group portfolio of brands in 2015.
Brisbane-based chairperson of Ikon National, Lesley Edwards, has been in the role nearly six years. She tells AdNews that strong relationships are typical of smaller business markets and what sets Brisbane apart is that these relationships fuel a culture of collaboration and thought leadership that thrive when trust and mutuality sit at their foundation.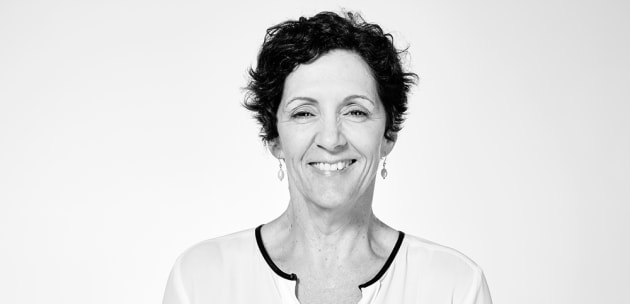 Lesley Edwards
"Brisbane has always been a 'hands on' market which means the most senior people across all sectors, including clients, are closer to the business, this often enables a more agile and dynamic approach to decision making," Edwards says.
 
She says the best thing about adland in Brisbane is the sense that you can "actually get good stuff done", can achieve client outcomes through great thinking and move quick enough to make an impact both for your own business and those of the clients.
The biggest challenges for the market again, revolve around stereotyping. "Brisbane can also be its own worst enemy.  I am always surprised when I hear statements about skills shortages and smart people leaving the Brisbane market," Edwards explains.
"The depth of talent and skill in Brisbane is outstanding and it frustrates me when I hear people within the industry perpetuating old beliefs such as the market isn't dynamic enough to attract and retain the right talent. The market is actually very well equipped to deliver on the changing skills sets required in agencies." 
The changes and challenges for creative and media
In terms of looming market changes, Edwards says the boundaries between tech, marketing and media will continue to blur and the scope of agencies will be increasingly defined by their ability to adapt to this changing environment- which is no different in to other markets.
Y&R's Greaney says like every market, the focus will be on innovation and content.
"The agency scene will continue to fragment but there'll still be a handful of larger shops – the ones like us, who are re-engineering themselves around delivering fast, agile content," he explains.
Over the next five years, having greater data know-how that sits comfortably alongside creative thinking will be really important, Platt believes.
"Brisbane has a great culture that embraces change and I believe it's relative size will allow change to happen faster in some ways versus other markets," he says. 
To the same point, Cornwell says the market will see a rationalising where the adaptive agencies thrive and grow and the others fall by the wayside.
"I also think we'll see more agencies swing to a more integrated model, which has always been a fundamental part of BCM's business model," Cornwell says.

Greaney says in recent years there's been a spate of Queensland brands going to southern agencies.
"It's tough to watch, particularly for a network like Y&R where clients can tap into the best talent in our region, but still be serviced locally," he says.
Platt agrees with Greaney in that the lure of the south and overseas for Queensland's best and brightest talent is a concern. "It is a challenge that will never go away, but I do hope we can demonstrate that our talent can access incredible opportunities without having to leave," Platt says.
Michael Graham
Challenge-wise, Cornwell says it's not about playing a short-term, lowest cost game which some do. He also says it's important not to use national and international benchmarks and instead look inwardly within Brisbane. 
Stewart stressed that driving innovation and being at the forefront of industry thinking and capability rather than having to draw on the specialism or expertise from other markets is another challenge.
"This could be arguably alleviated by again retaining/attracting the right talent and by applying the proper attention and focus corporately to ensure that the advertising industry in Queensland, on the whole, is truly able to match their southern counterparts and rid itself of a - perceived or otherwise - perennial 'chip on the shoulder'," he adds.
A media owner lens: continued audience fragmentation persists
Nova Entertainment's commercial director Michael Graham has been in the role for nine months, but has worked on and off in Brisbane media for the past 10 years, with a few Sydney stints in between.

The Nova office has 60 staff and some of its key advertisers include Flight Centre, Ladbrokes, Super Retail Group and the Tatts Group.
Graham says when it comes to working in advertising/media in Brisbane is renowned as a relationship town that is progressive enough to be the home of the some of the biggest brands and advertisers in the country, but also small enough to still maintain a close-knit advertising and media community. 

"The local partnerships that are unique to Brisbane create opportunities that may not exist in some of the bigger markets," he says. 

For Nova those partnerships include the Brisbane Broncos, Brisbane Racing Club and Brisbane International Tennis tournament and they all create commercial opportunities as well as content creation and client engagement opportunities, he adds.

While being a smaller market means you need to be competitive with everyone, the changes impacting the market, Graham says, are the same challenges as the broader media industry - audience fragmentation. 

"For radio and Nova it's important that we maintain some localism as that's been one of the great strengths of the category for many years," he says.
 
"Commercially, we need to provide great client solutions and ensure we're positioned to be flexible and nimble enough with our core radio offering and also increasingly forward looking to provide a multi-platform offering that meets the needs of the market as they change."
Have something to say on this? Share your views in the comments section below. Or if you have a news story or tip-off, drop us a line at adnews@yaffa.com.au
Sign up to the AdNews newsletter, like us on Facebook or follow us on Twitter for breaking stories and campaigns throughout the day.