Globally, it's been reported Snapchat is on track to hit $1 billion in ad revenue this year. Locally, it can't and won't confirm any details of its projected ad revenue in Australia - but it's a healthy pipeline no doubt. However, to help increase its revenue potential, Snapchat is hoping to avoid the negative backlash against ad products that platforms such as Facebook and Instagram have faced by keeping them in line with their consumer products.
Australian MD Kathryn Carter, who has been in the role for six weeks after Snapchat opened a Sydney office in April, says the way it does this is by making sure the engineers and designers who build its consumer products are the same people that build its ad products.
Its three ad products are snap ads – 10 seconds vertical video ads, and sponsored lenses and filters. Each of these is also delivering impressive engagement time. Carter later told AdNews that the level of reporting Snapchat can offer is particularly 'granular' and allows clients to see exactly how much of the 10 seconds videos people are watching, at 2, 4, 6 and 8 second intervals, which shows when they tune out and when is the optimum moment to place branding cues.
Snapchat, which was one of the major presenting partners of GroupM's mLab this year, is outlining numbers around its daily active user numbers, and the time they spend on the platform. They are impressive numbers, but, Snapchat won't let us report them.
Globally Snapchat has revealed it hosts 10 billion video views each day and has more than 150 million daily active users. Nearly two thirds of those users are creating content daily.
Two thirds listen to videos with sound on – which is above the average on other platforms, and the average engagement with its lenses is 20 seconds.
Its key demographics are Gen Z and millennials – and the amount of time those demographics are spending on screens is high. Teens are spending up to four hours a day on screens, according to Snapchat, while the millennials spend slightly less at three hours.
Three media trends combined to make Snapchat, says Carter; the democratisation of content, the rise of influencers and personalised communication.
"These new forms of communication were built for convenience but the personal face-to-face conversations were long gone. Social media has become the default method of communication. We found that people had more friends than ever before, but there was less personal communication. That led to a rise in the demand for more emotional ways of communicating. If you take those three trends – and Snapchat is born," she says.
Interestingly, one of the points Snapchat is using to demonstrate the strength it has in the influencer space highlights that eight out of the ten most popular personalities with teenagers are YouTube influencers.
There are three sides to Snapchat, Carter explained to marketers at mLab. One is the personal perspective of stories, the second is the community perspective through live stories which combine snaps from different users and brands, and finally the editorial side through the Discover platform.
"We wanted to create a platform where communication and the consumption of content was happening seamlessly in one place. We find that the conversation will drive frequency – but people are staying for the content," she adds.
There are some impressive numbers around how often users return back to read publisher content on Discover – but again, Snapchat is keeping them locked down for now.
Don't forget you can follow AdNews on Snapchat. Find us at AdNewsAustralia or scan the Snapcode.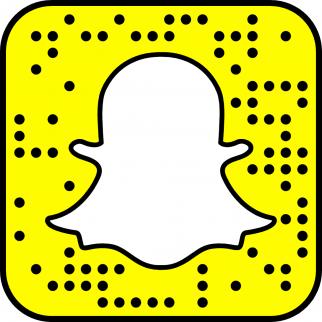 Have something to say on this? Share your views in the comments section below. Or if you have a news story or tip-off, drop me a line at rosiebaker@yaffa.com.au
Sign up to the AdNews newsletter, like us on Facebook or follow us on Twitter for breaking stories and campaigns throughout the day. Need a job? Visit adnewsjobs.com.au.