Prime Minister Scott Morrison may believe the Sydney Opera House is the city's "biggest billboard" and back the NSW Government's decision to project advertising of The Everest Cup horse race on its sails, but those within the ad industry largely disagree with the controversial choice.
The decision by premier Gladys Berejiklian came after pressure from 2GB's Alan Jones to accept a plan by Racing NSW to promote the race on the iconic landmark. Jones' power to persuade the government is being examined with intense scrunity as a result of the decision.
Jones called for Opera House chief executive Louise Herron to be sacked after she said the organisation would not allow logos or branding to be projected on to the World Heritage listed structure. Herron said she'd ultimately do as instructed by the government, which later approved the plan to light up the landmark with colours, numbers and a trophy for the upcoming Everest race.
Despite the Opera House's policy to protect the landmark from commercialisation, the government retains the power to instruct it to be used for promotional purposes. This has allowed logos to be projected onto the Opera House in the past, such as the Wallabies rugby team or to mark the Australia's Ashes victory.
The Wallabies logo was previously beamed onto the Opera House
The decision has received huge public backlash, with an online petition against the move accumulating nearly 250,000 signatures. Morrison defended Berejiklian's acceptance of Racing NSW's submission, calling it a "no-brainer" as it will offer "massive economic opportunities" to the state.
So should advertisers be allowed on Australia's most iconic building? That's the question AdNews posed to outdoor execs, creative and media agency leaders and two of Australia's top chief marketing officers.
What marketers think:
IAG CMO Brent Smart
"The great Bill Bernbach said, 'All of us who professionally use mass media are the shapers of society. We can vulgarize that society or we can lift it to a higher level'. This is clearly vulgarizing a global architectural icon, the only one we have in this country. It's not a fair value exchange for people - awareness of a horse race - while I'm trying to enjoy one of the world's great views. It's just another unwelcome interruption that adds no value to my life on top of the many thousand that advertising subjects us to every single day. It's pollution."
Foxtel CMO Andy Lark:
"Using advertising to offset the significant funding burden of Public Assets such as the remarkable Sydney Opera House makes sense where the advertising doesn't degrade the brand or tarnish the experience for the thousands seeking to enjoy their moment every day. The commercial use of public assets is as inevitable as it is essential - the question really is "is the brand in any way tarnished by that of the advertising, and can it be contained in such a way that it doesn't compromise the experience of the public?". 
What outdoor execs think:
Outdoor Media Assocation CEO Charmaine Moldrich
"It takes years to build a brand, but it can be damaged in the blink of an eye when we give way to vested interests. A cultural icon like the Sydney Opera House is a building of international significance and a recipient of World Heritage status. It is a building worthy of respect and one that is entitled to retain its artistic integrity. Louise Herron, CEO of the Opera House, is right, the Opera House is not a billboard. High visibility and impact are available in out of home throughout our fine city, and dare I say for a lesser price than our integrity. The Opera House has and can continue to be a canvas for a variety of beautiful images that reinforce its status as a cultural icon, but it is surely a sign that 'all bets are off' that we would even consider the Everest Cup to be something that could add value to those graceful sails."
Seedooh director of partnerships Joe Copley
"There is no sensible comparison between rented billboards and a heritage listed cultural icon, except that they are assets of value. It doesn't really matter whether you're talking about a commercial, ad-funded property - say the cover of Vogue, for example - or a symbol of a nation, such as the 'Big Ben' Clock Tower in London. Louise Herron correctly asked herself the question; 'If we put this message, in that place, is it in the public interest, or will it cause widespread insult, and/or devalue the 'asset'? It is a sad week for Australia, that a horse race (of all things) - has muscled it's way through the defences of usually sensible people. It's an excellent race, by all accounts - which attracts huge 'investment' from punters. No doubt it will be even more successful (profitable) this year than last, which will please some - but at what cost? Should the TAB, or Neds, or Crown be able to go next? Why not…? Because that's ridiculous..? Well… it seems to me that line has already been crossed."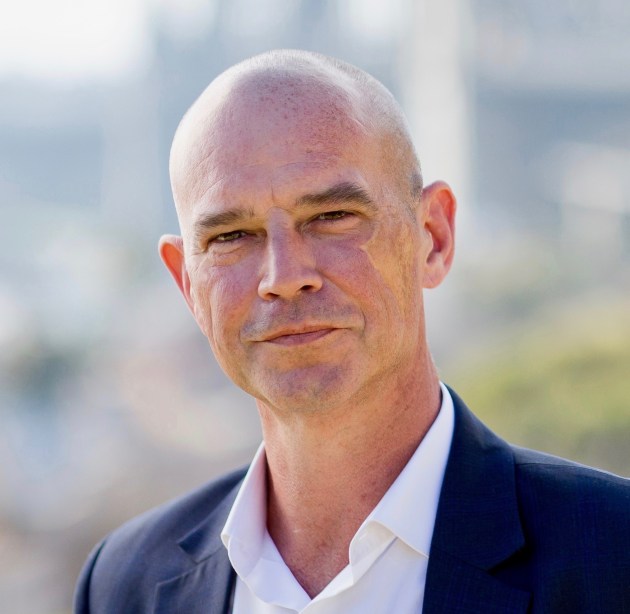 What agencies think:
Starcom CEO Toby Barbour
"The Sydney Opera House is a World Heritage site, not to mention an iconic global landmark, and should be respected as such. It should invoke national pride and therefore support such causes or recognise national achievement. A commercial application to promote random brands or events seems about pure commercial gain for the individual brand or event and not the national agenda or pride. Lighting up the Opera House for marriage equality makes sense, or illuminated in pink for Breast Cancer month makes sense, as does a culturally relevant event such as Vivid or even the Olympic Games. But to promote a horse race, with the obvious subliminal undertones of gambling? I don't think so, ScoMo."
Campaign Edge ECD Dee Madigan:
"The Opera House is on the UNESCO World Heritage list. It has had video projected on their for arts, for social change and for patriotism (i.e. Vivid, marriage equality and the Wallabies). But not a blood horse race. What's next? Powerball ads projected onto Uluru? The argument that this horse race makes money for the state and will mean jobs is a spurious one. Private companies make money for the state all the time (through the taxes they pay) and they employ people, but it doesn't give them the right to advertise on the Opera House. There are plenty of places to advertise. The Opera House shouldn't be one of them."
PHD Melbourne general manager Simon Lawson:
"Turning the Sydney Opera House, possibly the most iconic building of the 21st century, into a billboard, would indeed be a travesty. The prestige of the building should be protected, but what is being proposed here is a long way from allowing McDonald's and the like to advertise on the sails, as someone has suggested on Twitter: Nobody is suggesting that would be a good idea. The actual proposal is to use one of Sydney's iconic buildings to promote a major sporting event in NSW for the purpose of bringing more tourists and investment to Sydney. Handled in a sensitive way, I'm comfortable with the idea."
Cummins&Partners founding partner Kirsty Muddle:
"This is the #1 topic in Australia today, but is this a battle of medium or message? Should we use the Sydney Opera House sails as a "billboard" if it risks it's World Heritage listing? No. Should we use it to act as an attraction to entertain people - inside and out? Yes. Brands already do.  And the Sydney Opera House already does. This house of ours is the most prominent site in Australia and it exists for Australia. It offers us the greatest canvas to tell stories and that shouldn't change. But it should be moderated. What they're fighting over here is the message. Sydney Opera House aren't saying they can't use the sails, they're just challenging The Everest on how. So they should. It's like any brand protecting their integrity. In this case they're protecting a national icon from being delisted as a World Heritage site. Every premium media environment has rules around inclusion, every strong brand has guidelines we have to follow. This is no different. I'll be interested to see what Gladys Berejeklian has coaxed us all to see on Tuesday Night. She said the compromise was no logo, no brands, no names, no numbers today. Whatever the output, the true test will be the effect it has on one of our nations greatest icon's and tourism in NSW."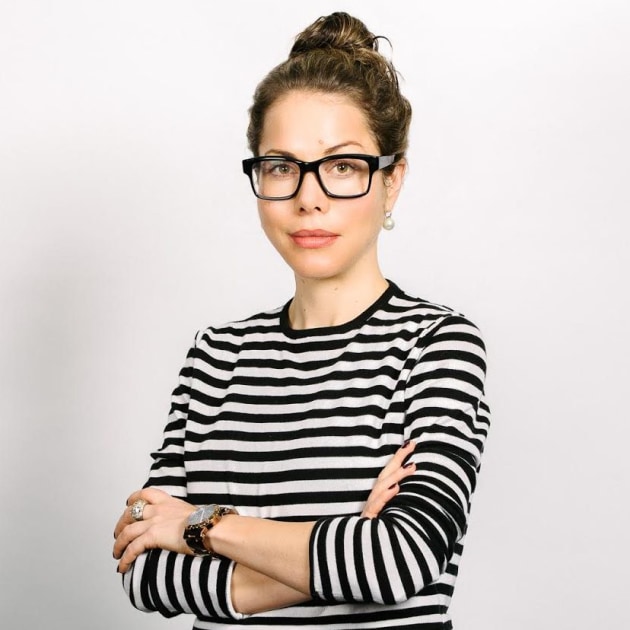 Have something to say on this? Share your views in the comments section below. Or if you have a news story or tip-off, drop us a line at adnews@yaffa.com.au
Sign up to the AdNews newsletter, like us on Facebook or follow us on Twitter for breaking stories and campaigns throughout the day.