Two dominant multinational agencies, a thriving independent scene, reliance on gut instinct rather than research, smaller budgets and free from consultancies, New Zealand has always been recognised as a hot bed of creativity. But, what makes it so different from Australia? AdNews spoke with some of the country's creative agency leaders as part of our October magazine featured on the region.
The New Zealand creative scene has long been dominated by the battle of the big multinational agencies — Colenso
and DDB — followed by the likes of FCB and Saatchi & Saatchi. Colenso has been the country's number one agency in size and stature for nearly a decade, but DDB has recently shaken the Clemenger–owned agency's dominant hold. Emerging from the shadows, many would argue, Special Group is NZ's strongest independent, with Shine and True also highly regarded.
These are some of the players shaping the creative landscape, but there are also a number of external forces impacting New Zealand's adland.
A recent change of political parties and a new Prime Minister has contributed to a lack of confidence within business, according to WPP AUNZ business director Mark Jenner, that could lead to marketing budgets being pinched further.
"Fundamental economics have been fine, but attitude and confidence is becoming negative and it will be interesting to see if that impacts spend in the marketing services area," Auckland–based Jenner said.
Marketing budgets in the region are already small to start with, but on par with New Zealand's 4.8 million population size, compared to Australia's 25 million. It's also a nation of small businesses, with 97% of all firms employing 20 people or less. There are fewer accounts to go around, with only a few brands in each category, and smaller budgets to play with, but if you ask creatives, this is what drives them to think outside the box.
Saatchi & Saatchi New Zealand chief creative officer, Toby Talbot, said there's no room for average in the country — it simply won't survive. Having worked in both New Zealand and Australia, with a stint at DDB Sydney, Talbot recognises the differences between the two markets.
Toby Talbot
"For one, you actually have marketing departments in Australia. It's generally a small team for even relatively big businesses in New Zealand," he explained.
"The upside of that is you don't have multiple stakeholders here and endless layers of approval."
Talbot also said marketers tend to rely on their gut and back ideas with very little pre–testing, instead putting the onus on the strength of the idea from the agency and client, as opposed to "death by a thousand opinions".
Without the glare of the global stage, agencies in the land of the long white cloud have produced bold work, such as the highly acclaimed McWhopper campaign from Y&R and DDB's Rescam spot.
Colenso BBDO New Zealand MD Scott Coldham moved into his role in 2015 when his predecessor Nick Garrett left for Clemenger BBDO Melbourne.
He now heads up one of the country's leading creative agencies, has a total of 180 staff and clients include Spark, Skinny, Fonterra, IAG, Heineken, New World, Mars, Visa, Hewlett Packard, BMW – to name a few.
Coldham describes the market, while relatively small, is full of ambitious brands and agencies that manage to make amazing work happen "more often than our size should permit us to".
"We're yet to be truly hamstrung by some of the trends you see in the larger markets – like the holding company model. We have access to decision makers down here, which means we can get things done - and that's just fine by us," Coldham said.
He said client tenure is relatively stable in NZ, despite lots of change structurally, and that the larger, established clients tend to stick with their partners "through thick and thin".
"Our clients are all going through a fair amount of change as a result of pressure on their businesses to perform and that either evokes aggressive activity, or a holding pattern to ride the uncertainty out - which completely depends on the category or brand," he said.
In terms of the biggest challenges the market faces, Coldham said it relates to keeping up with the consumer.
Talbot also recognised that Australia has outperformed New Zealand in recent years, with work like 'Dumb Ways to Die' and 'Meet Graham' dominating the award shows, but he is confident he can lift the local Saatchi & Saatchi office's creative output to that calibre.
While there are some strong multinational players in the market, Special Group ECD and founding partner, Tony Bradbourne, said the region is better suited to the spirit within independent agencies.
Tony Bradbourne
"Generally, in New Zealand, people want to do more innovative work than traditional work. They want to make things happen that have not happened before, whereas multinationals are good at doing the same thing over and over again and monetising that," he said.
"Who wants to work with Darth Vader when you can work with Luke Skywalker?"
The 10–20% commission rates that holding companies charge aren't suited to the budgets available in NZ, Bradbourne added.
This could be why WPP has a smaller presence in the NZ market, in comparison to Australia, with only JWT, Y&R and Ogilvy strong in the region. Publicis and Dentsu have both been growing their footprint through acquisitions, and Omnicom is in a good position with DDB, while Clemenger and Colenso are firing up.
The New Zealand market is fiercely competitive, Bradbourne revealed, which has led to several agencies struggling to launch in the market. Prime examples are Publicis Mojo, Droga5 and McCann, all of which shut up shop after a few years.
It may be a competitive market, but it's one that's less vitriolic than Australia. Everyone knows everyone and there's a sense of community and comradery and a lot less bitchiness and gossip, Talbot said. So much so, the local industry publication, StopPress, banned negativity in comments on its website.
As for the threat of consultancies, the likes of Accenture and Deloitte, are yet to rear their head, DDB CEO Justin Mowday said.
"It's felt less here in NZ than in the States, and we haven't had Accenture come and buy a Monkeys yet, but it will grow," he predicted.
Coldham said while consultancies may be advising some of its clients, not being able to execute solutions increasingly builds scepticism among those impacted by their advice.
"The implementation is where the real value is realised, not in the 410 page presentations justifying the change required," he said.
"There's an opportunity to help clients change, and be the partner to help orchestrate that change too – especially if the decisions made are designed to impact the brand and how it shows up for the customer."
While Australia may or may not be anything to go by, the full arrival of consultancies would drive forward a very different future for New Zealand agencies.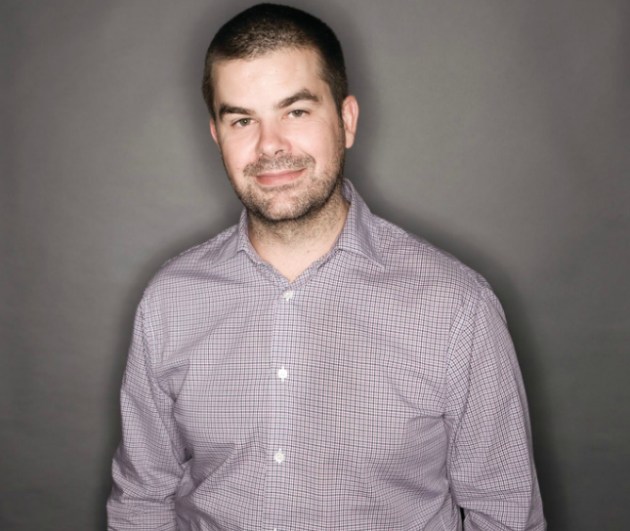 Justin Mowday
Where are all the women?
Of all the mentioned agencies, all have a male CEO or managing director and ECD. Compared to Australian agencies, with a growing amount led by female leadership, it's a disappointing insight into the diversity in the New Zealand agency world.
When it comes to competition between the independents and networks, Coldham said the market has strong set of independent agencies in NZ who have all done a great job at challenging the larger network agencies.
Characteristics of the market:
• Small businesses dominate
• More reliance on gut instinct
• No consultancies (for now)
• A smaller WPP and Publicis presence
• Doesn't have the pressure of the glaring global spotlight
• Shift towards full–service offerings instead of specialist agencies
• Direct relationship with CEOs and not as many layers
AdNews' favourite NZ ads
NZ Transport Agency — Legend
Clemenger BBDO Wellington
NZ Transport Agency and Clemenger BBDO Wellington's work for anti–drink driving has become embedded with New Zealand culture and shifted Kiwi attitudes in the region. The work is highly awarded and an AdNews favourite.
New Zealand Police — Freeze!
Ogilvy New Zealand
How does a police force boost applications by 600%? If you're the New Zealand Police, you do it the Kiwi way, with a witty, entertaining and informative film that features a diverse cast of real police officers.
Pedigree — SelfieSTIX
Colenso BBDO Auckland
If you've ever tried to take a selfie with your dog, you'll know it's harder than it looks. Introducing the SelfieStix. This campaign solved a serious problem and earned the agency a ton of awards.
Netsafe —Re:scam
DDB New Zealand
In the fight against fraud, sometimes fire should be fought with more fire. For a month last year, the Re:scam bot responded to scam to waste their time like they waste ours.
Burger King — McWhopper Proposal
Agency: Y&R New Zealand
This campaign started as a peace offering between two rivals in 2015 and has become an iconic piece of advertising for Burger King in which the fast–food chain tried to collaborate with McDonald's on a burger. No such luck, but kudos to Burger King for trying.
AdNews is proud to deliver strong, independent and credible news 24-hours a day, almost 365 days a year. And we know our free, online news helps power your career and knowledge. But, can we ask a small favour? To fund our ongoing commitment to delivering the best industry news, that you show your willingness to support us by taking a digital subscription to AdNews magazine? The cost is less than $50 for the entire year, and $4.94 per issue. Support AdNews. Support journalism.
Have something to say on this? Share your views in the comments section below. Or if you have a news story or tip-off, drop us a line at adnews@yaffa.com.au
Sign up to the AdNews newsletter, like us on Facebook or follow us on Twitter for breaking stories and campaigns throughout the day.