Nothing has dominated headlines more for the adtech and martech industry this year than the demise of third-party cookies.
With Google Chrome's announcement in January that it would phase out third-party cookies and Apple later announcing it would abandon its Identifier for Advertisers (IDFA), the industry has been scrambling to find more sustainable cross-channel solutions.
As a result of this and increases in data privacy laws, brands will be contending with a new era of data.
"Companies will need to invest in new data engineering and processing technologies, so they're able to ingest new forms of data to find insights. They'll also need to design new workflows and mechanisms for extracting value from these different stores of data," MiQ Digital chief operating officer Paul Silver says.
"Things are likely to become more fragmented with a new layer of complexity to contend with. But the companies who get ahead of that and are able to deal with the new era of data effectively are likely to find themselves in a really competitive position."
In the martech space, COVID-19 has dramatically accelerated the use of artificial intelligence (AI) and machine learning in the personalisation space.
Some are calling this the "democratisation" of predictive technologies.
Read all the predictions for 2021 below:
Magnite head of JPAC Juliette Stead
2021 will be the year that our industry completely overhauls identity, replacing cookies with a consent-driven, scalable model across all supply types. The transformation of how user identification and privacy works in the digital economy has been underway for several months now, and in the connected TV (CTV) space, compared to display and mobile, identity solutions are still emerging.
Now it's time to collaboratively work towards a future where a common identity solution is transparent and fair for everyone in the industry. Central to this will be a publisher-created and managed identifier that is used in conjunction with first-party data to create segments. With the help of an open-source, community driven platform like Prebid to help ensure new identity solutions are balanced and the support of industry players, we have a good chance at creating an identity model that is future-facing, omnichannel, and equitable.
Amobee head of sales ANZ Andy Dixon
Access to the right TV data will create a competitive advantage. Subscription video-on-demand (SVOD) and broadcaster video-on-demand (BVOD) platforms gained tremendous momentum in 2020 with consumers bunkering down in their homes due on- again, off-again lockdown restrictions. While the trend threatened advertising revenues from traditional media channels, new opportunities in the form automatic content recognition (ACR) data from new TV data players like Samba TV, Samsung Ads and LG's Live Plus, allowed advertisers to reach viewers who prefer to exclusively stream ad-free content.
As more players demand a larger slice of the advertising revenue pie, marketers need to be careful to avoid falling into the same pitfalls of fragmented audiences. The ability to access the right TV data is crucial for 2021, but brands and agencies need to partner with the right tech stack that can handle all of these data sources to implement a fully converged strategy that targets and serves ads across all connected screens.
PubMatic regional director ANZ Peter Barry
What a year it's been! While I could never have predicted some of the events in 2020, many of the tech predictions still came to pass, such as deeper collaboration, some consolidation and closer scrutiny of the walled gardens. For 2021 I expect header bidding for over-the-top (OTT) and CTV to roll out at scale, and I believe it will likely be the preferred method of transacting video inventory by the end of the year. This will allow buyers access to all users and impressions at the same time, and will allow them to choose their preferred path to the inventory. For publishers it will lead to better monetisation and importantly, for consumers it will mean a true "TV" like user experience, but with more relevant ads.
Mindshare head of adtech & audience Charlotte Banister
There will without doubt be greater reliance on adtech and martech to help address the new challenges which will arise heading into a year of what will be continuous recovery. In that context of recovery, delivering meaningful experiences at scale, will be extremely important for clients and I expect even greater scrutiny on getting that experience right first-time round, given there will be a scrupulous focus on ROI of investments made in adtech and martech. We'll be accelerating our work with clients on advanced analytics initiatives, to help determine customer value. I also anticipate working with our tech and publisher partners to address identity at scale, to help clients deliver on those experiences.
Outbrain managing director, APAC & growth markets (India, China, Brazil) Andrew Burke
In 2021 high quality, trusted news sources will be even more important to consumers than ever before. And, by extension, they'll also be more important to advertisers. The social and political upheaval of 2020 is seeing consumers placing a greater emphasis on trusted media environments and purposeful advertising. Today, our industry must respond to that by creating products that address this issue.
We know that quality journalism matters, and we also know that navigating brand safety, in a world of potentially harmful and misleading user-generated content, is a massive challenge for brands. For marketers to achieve scale without compromising their brand's reputation, they need more meaningful choices outside the duopoly of Google and Facebook. The path forward is a future of robust and trusted publishers; consumer preferences that are heard and acted on; and native advertising that sees buyers paying only for true engagement, not ignored impressions.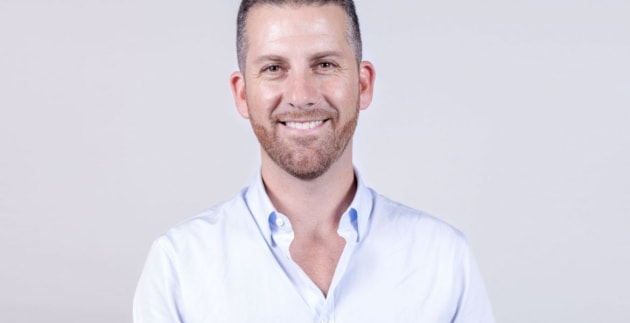 Performics Mercerbell CEO Jason Tonelli
As we move into the new year, I feel that there is going to be a critical shift in thinking from hyper personalisation to hyper relevance. What we are seeing is that with cookie reliance starting to reduce, and the costs of maintaining and fusing data sets across multiple stakeholders increasing exponentially, we need to combine both technology and human insights to determine relevant audiences, to create meaningful and engaging content and to distribute these ideas at scale. The final part of this then becomes how we measure the effectiveness of these relevant audiences and the content to find efficient combinations to drive business outcomes.
The Trade Desk ANZ general manager James Bayes
2021 will be the year of convergence. Over the past 12 months we've seen people increasing their use of audio and video streaming services, fundamentally changing the way they receive and engage with advertising. Niche behaviour has gone mainstream, in part due to the pandemic but also because of device penetration, improved content libraries, enhanced consumer experiences and personalisation. The industry has to solve convergence or risk continued audience fragmentation.
Take for example BVOD where one of the greatest challenges facing the Australian market today is how to navigate the convergence of linear and digital television. All channels are under-going a transformation into digital today, but with a $4 billion market and the funding for local content creation at stake, the need for activating against a holistic market is critical. Screens are being planned in silos and it's been difficult to optimise reach and frequency across screens, generating waste and inefficiency that compromises campaign performance. Emerging data partners and ID solutions will come together in 2021 to accelerate our ability to harmonise audience targeting and measurement across devices.
Quantcast APAC managing director Andrew Double
The internet's original sin was allowing everyone to believe the internet is free. Which of course it is not, with advertising funding most of what we see. And what we've seen over the past few years are consumers, previously less informed about this value exchange, becoming more aware of how their data is being used online and not always being happy at what they find. As a result, new regulations like GDPR have emerged. While they have not yet landed on our shores, they are already impacting consumers and brands within our region. I predict that privacy regulation will be a big feature of 2021, and that most publishers and marketers will be up against it to ensure they are fully compliant. Consumers will, rightly, be more informed and empowered when it comes to data privacy, and have a growing voice. Businesses will need to explain to consumers what data they need and why, ask for consent, and allow consumers to change their mind. Those with consumer-first identity solutions will win and those approaches that openly welcome the consumer into the conversation will thrive, while others will wither.
LiveRamp Australia & New Zealand vice president, enterprise sales Deb O'Sullivan
In 2021, the adoption of addressable solutions will accelerate faster than we've seen. The forcing function for this will be the continued deprecation of third-party cookies and newly-issued restrictions at the device level (e.g., Apple's Identity for Advertisers), which we expect to see in early 2021. Brands - including some of Australia's heritage brands - will need to adapt and evolve quickly, or risk falling behind. As this happens, expect to see people-based identity and addressable solutions come to the forefront even more, as they enable marketers to maintain critical workflows - frequency capping, deduplication, retargeting, suppression, measurement - without relying on cookies. Cookie deprecation and device ID restriction are just the tip of the iceberg and will initiate a ripple effect across the industry, where we expect a number of related trends to emerge.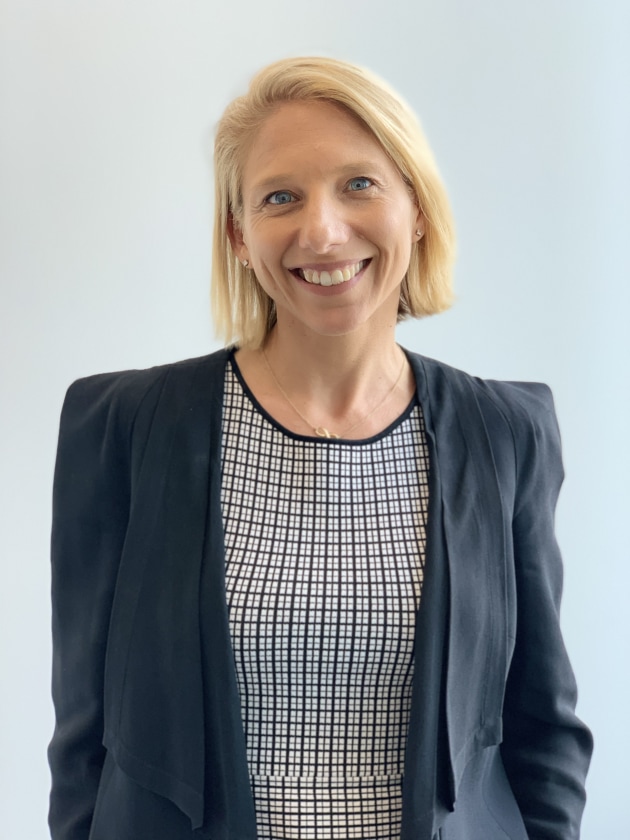 AKQA marketing strategy director Shaun Rowland
The big personalisation reset. 'Personalisation Engines' are right at the bottom of Gartner's Hype Cycle's Trough of Disappointment. Marketers are becoming sceptical of the value of personalisation and are struggling to scale their programs. The good news is that after the trough starts the slow climb up the slope of enlightenment. Marketers will embrace a more nuanced view of personalisation in 2021.
It is time to move beyond generic visions of 'seamless personalised experiences' and instead think of specific use cases in which personalisation can deliver genuine customer and business value. In some cases, this will mean a deeper level of personalisation than ever before, individualisation. Immersive, singular, distinctive experiences customised for each individual. Knowing where to go deeper and where to pull back will open up exciting creative opportunities and overcome personalisation paralysis that is currently so endemic in this space.
Verizon Media director of platforms ANZ John McNerney
2021 will be the year of measurement that proves ad effectiveness for marketing dollars, particularly with platforms that can provide transparent supply-chains and future-proofed cookieless solutions become status-quo.
The increased access to offline audiences from linear TV and out-of-home will accelerate emerging channel adoption such as connected TV, digital-out-of-home and audio. Brands will have increased ability to measure the single-view across offline and online channels, whether that's audience through footfall store visits or attributing site visits and conversions to show true media effectiveness for 'clicks to bricks'.
Oracle senior director, CX strategy & business development, JAPAC Karen Chapple
2020 has shifted so much of the customer experience online. Brands that might have previously neglected their digital channels, or lacked the urgency to transform their customer experience are now putting digital CX front and centre. With this in mind, we will see two main trends in 2021.

First, there will be a huge focus on digitalising customer service – in particular enabling smarter and more powerful self-service, through the use of digital assistants that can understand multistep processes across different channels. The second trend we foresee is that companies will increasingly connect data from across business functions to address rapidly changing customer expectations and give themselves a true 360° view of the customer. Connecting martech tools to supply chain and finance platforms will help brands understand more about their customers and deliver more context-aware and empathetic experiences.
Hivestack managing director ANZ & SEA Matt Bushby
This past year has demonstrated the significant importance for brands and agencies to remain nimble. We've witnessed first-hand how early adopters of programmatic DOOH are in a stronger position today because they had the necessary resources to navigate the tides of our rapidly changing landscape.
The adoption of programmatic in OOH overcomes the limitation of static billboards, opening up significantly more creative scope and increasing agility when it comes to attracting eyeballs. More marketers are adopting this medium because it offers them substantial flexibility to plan, optimise and measure their campaigns in real-time. Not only is this crucial to remain contextually relevant, but the opportunity to target custom audiences through the use of geotemporal data is second to none. Looking to 2021, my biggest prediction is that the proven agility and efficiency afforded by programmatic DOOH will fuel its continued growth within the traditional out-of-home ecosystem.
Bidstack CEO James Draper
At the beginning of the year, I predicted 2020 would be the year that in-game advertising measurement came of age. Whilst 2020 brought the unexpected, it has been a successful year for the gaming industry – which went from strength to strength as global lockdowns changed consumer behaviour patterns around media consumption dramatically. On the tech side, to support this new-found demand, a measurement framework began to emerge. It focused on defining a bespoke approach for in-game advertising, including brand safety, ad fraud, and viewability standards.
For 2021, there is more work to be done to ensure in-game advertising is recognised as a trusted advertising category in its own right. A framework only becomes successful if benchmarks are employed to provide an anchor and ensure progress. Work so far has been to combine existing ad standards with knowledge from those working within the gaming industry, and this has been a great first step. Now though, we need more collaboration to ensure momentum continues in 2021, and to make sure a balance is struck between what's preferred by the advertiser and what's most suitable for the gaming environment. A persistent focus on the fundamentals of good and safe advertising is only the first part of the mission.
Flashtalking regional director APAC Georgia Brammer
2021 must be the year that marketers and industry partners commit to evolving beyond the static cookie framework. This legacy single-ID structure that our industry has become reliant on needs to go. With Chrome's announcement of impending 2022 changes, accelerating spend on non-cookie-based environments such as CTV, and increasingly sophisticated adtech stacks, it will be sink or swim in 2021.
Marketers will be looking for an identity framework that works across many environments; that will give them the choice to activate first- or third-party IDs; and that enables them to move away from walled garden solutions to attain transparency, trust and data portability. Fundamental functionality of our industry aside, post-2020 will see increased scrutiny on marketing budgets and performance of marketing teams. Without cookies and a unified ID, how are marketers going to continue achieving their key objective: accurately representing the value and return of digital marketing spend.
GroupM head of marketing technology Matt Doherty
There are three key elements underpinning my predictions for martech in 2021. I'm calling them the three Cs of data. Cookies, Complexity and Creativity are a given, I'm talking about Consortiums, Clean Rooms and Capabilities:
Data Consortiums: First-party data is one of the most valuable assets to any brand, but limitations will become more apparent. We will explore and connect data in different ways. Complementary partnerships will be formed within secure platforms, built upon common identifiers, effectively creating data consortiums from trusted sources built on mutually beneficial partnerships.
Data Clean Rooms: Increasing regulation and decreased availability of third-party cookies means more data that advertisers previously had access to will be secured within clean rooms. Conducting analysis in secure environments and 'washing' first-party data with third-party for optimal insight and media delivery will become the norm.
Data Capabilities: Now more than ever, businesses need people who can marry business, media and industry knowledge with technical skill to combine the art of storytelling and audience insight with the science of platform integration, automation, AI and machine learning.
Adgile Media global CEO Paul Evans
Restrictions around COVID-19 have fundamentally changed audience behaviour across media channels, with TV receiving the benefit of increased viewing time and attention. We expect this to continue into 2021 and beyond, with an acceleration towards data fuelled, technology powered delivery - and measurement in particular – impacting the industry that underpins the way TV works.
Part prediction, part call-to-action, we feel that 2021 must be a year where true integration and harmonisation of data across the TV ecosystem is achieved – bringing together both linear and on-demand television - in order to create the necessary conditions for effectiveness that brands and marketers demand. Along with universality, we will also see the same expectation for change in the way that TV data should be actionable, immediate and transparent, and this new year will see new industry partnerships emerge to enable this – something we at Adgile aim to be integral to.
Adobe Australia & New Zealand vice president Suzanne Steele
As we move into 2021, consumer expectations are higher than ever. Brands are faced with the need to close the gap between the customer, the channels where they live, and most importantly, the experience they expect. To achieve this they need to focus on an open and real-time customer profile, a mindset of creative agility, a cross-channel ecosystem, and intelligence. This requires a unified customer data platform that stitches together data from all over the organisation, and a technology platform able to support a single data model, customer experience apps, and an open ecosystem that helps accelerate innovation.
Advanced targeting and personalisation at scale isn't possible without artificial intelligence. AI will be the backbone of cross-channel orchestration, uncovering hidden opportunities, making processes faster, and helping provide contextually relevant experiences to customers, every time, based on interest, behavioural and transactional, financial, and operational patterns. It's these elements that will separate the leaders from the laggards in 2021.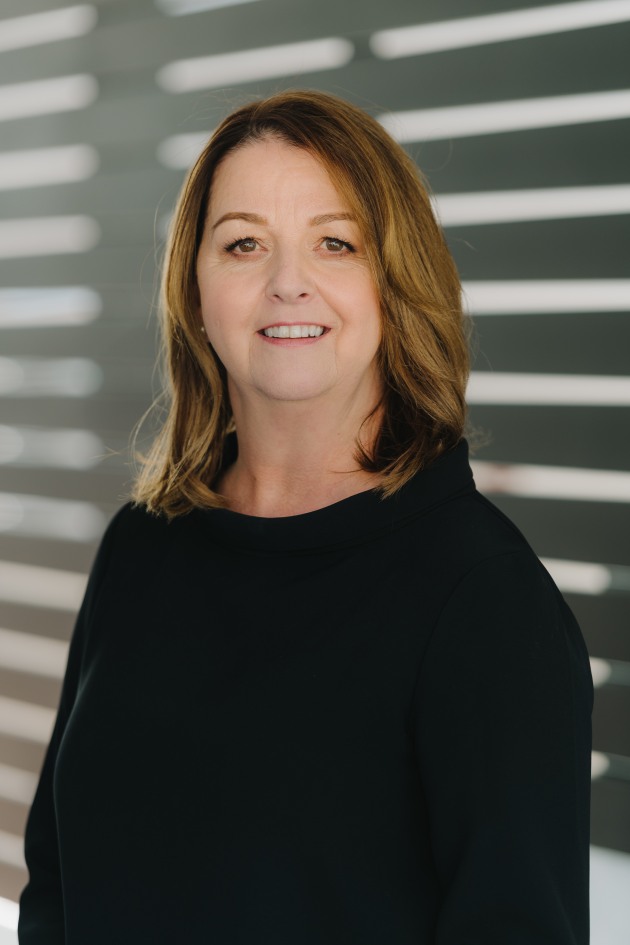 Impact managing director APAC Adam Furness
The giant curveball that has been 2020 has demonstrated that even the most considered predictions can be blown up by unprecedented factors. But assuming no further apocalypse, I expect to see publishers increase sponsored content (content commerce) and post activity to offset the pain of reduced advertising revenues and to leverage the spikes some have seen in readership and subscriptions.
Pre-pandemic publishers were already feeling the pain of most advertising dollars going to Facebook and Google and the retail shutdown and economic uncertainty only compounded the cumulative revenue haemorrhage. Content commerce can be tricky to get right though. Content has to be transparent, authentic and provide value to the reader. Otherwise it won't perform and publishers lose both the revenue opportunity and their credibility. But get it right and performance-based content partnerships like this with brands such as Kayo Sports, Booktopia and Disney+, have the potential to become a large and sustainable contributor to total publisher revenue in the long run.
Tealium VP & general manager APJ Will Griffith
We are fast approaching a world in which every organisation uses AI, with our recent survey revealing half of organisations (49%) are already using AI/ML, be that in practice or in testing, and an additional one-third (31%) plan to do so in the future.
In 2021 and beyond, we'll likely see a larger number of organisations turn to off-the-shelf solutions. As solutions emerge that don't require coding or programming skills, AI/ML will become increasingly used. This refers to the "democratisation of technology", the easy access and implementation of technological products and solutions among the everyday many. This phenomenon is likely to also lead to an evolution of skills that organisations look for, based increasingly on creative problem solving and less on the skills where AI can do much of the heavy lifting. After all, AI/ML is enriched by and often dependent on context applied by the people monitoring it.
Index Exchange regional managing director APAC Adele Wieser
We believe progress will be made towards the adoption of first-party data strategies in 2021. The publishers and buyers who prepare for a cookieless world by employing tactics, such as testing and learning using first-party data, will be the ones who are well-positioned for a post-cookie future. The reality is, there isn't a one-size-fits-all solution, so publishers need to start thinking about the end consumer, and the types of devices they use to access content, to decide what data strategy works best for them and their advertisers. It's this type of proactiveness and preparation that will ensure success for the next evolution of digital advertising.
Lotame CEO Andy Monfried
We can't quit you, cookie. In a frenetic newscycle, digital advertising remained true to its obsession with the third-party cookie's imminent demise. Google Chrome's announcement in January of its plans to remove third-party cookies set off a firestorm of confusion and panic. In the months since, a conflation of third-party cookies with third-party data and privacy has proliferated, with the cookie becoming the punching bag in digital advertising. We don't expect 2021 to deviate from that headline dominance as various players across the ecosystem claim cookie independence and revel in the cookie's demise. On the flip side, advertisers will ramp up pressure on publishers to meet their various tracking, targeting, and measurement needs.
DoubleVerify country manager Australia & New Zealand Imran Masood
In 2021, we believe there will be new opportunities for innovative solutions that offer privacy-friendly, impression-level media intelligence, and optimization insights for brand and performance marketers. This includes advanced metrics that enable optimization without reliance on user identity. These solutions will go beyond viewability alone and look at metrics around ad presentation (e.g., time in view, ad share of screen, video quartile performance, etc.) and user interaction (e.g., ad, device, and browser touch events, scroll events, video playback, device orientation changes and much more). In addition, connected TV will be front and centre for every advertiser. Through a recent study with Sapio Research, we found that 44% of consumers are using CTV devices more since the pandemic began, and consumers expect to continue to increase their time spent watching content on CTV — even after the pandemic subsides. We believe that CTV will be an incredibly attractive medium in terms of exposure and engagement for brand messaging.
The Innovation Chapel in partnership with Amanda AI strategist Cassandra Do Carmo
This last year has seen ecommerce go into overdrive, so I predict that in 2021 there will be a focus on adtech, specifically AI, to become a liberator for ecommerce teams in terms of effectiveness and efficiency. As consumers have increased expectations from search, being able to optimize will get progressively difficult with more variables pushing out the long tail. True AI (that learns, opposed to the many automation rules engines currently on the market) will optimize at greater rates than humans proving some jobs are simply more effective when left to the machines. In terms of efficiency it is no secret that shortermism has been plaguing the industry – after all stakeholders need to see results right now. This takes up a lot of time, with AI freeing up some of that time (and potentially budget through efficiencies) teams can focus more on brand equity for the long term.
MiQ Digital chief operating officer Paul Silver
One of the biggest trends that we've seen emerging this year, and one that we think will be a challenge and an opportunity over the next few years, is safe data democratisation. The consumer privacy landscape is changing rapidly and everyone in adtech has to keep pace which is why we're seeing a rapid evolution in how platforms design access to data assets. Companies will need to invest in new data engineering and processing technologies, so they're able to ingest new forms of data to find insights. They'll also need to design new workflows and mechanisms for extracting value from these different stores of data.

Things are likely to become more fragmented with a new layer of complexity to contend with. But the companies who get ahead of that and are able to deal with the new era of data effectively are likely to find themselves in a really competitive position. These moves are exciting. Together, they'll make sure that we'll have a healthy, consented data ecosystem even after the massive changes in the ways we gather consumer data come to pass.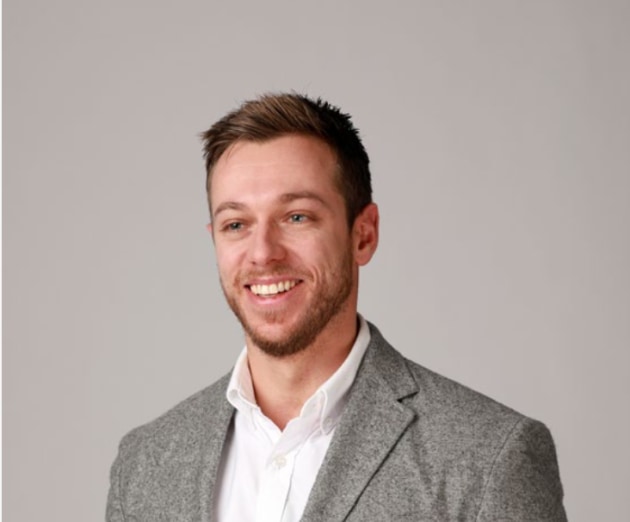 Criteo ANZ commercial director Colin Barnard
The ad industry is at a crossroads and in 2021, industry collaboration towards new identity solutions will kick into overdrive. The development and adoption of a future-proofed, unified solution for online identity that doesn't rely on cookies or large tech players with vested interests is more important than ever and it affects the entire industry – advertisers, publishers, adtech partners, and consumers.

After nearly 25 years of browsers calling the shots, we expect various advertising players to come together and stand behind unified solutions that put the user's interest in front of the industry's. Using an independent third-party to be the gatekeeper of the ads process is also not too far out of reach. Whether it is a third-party such as a cloud service provider or SSP, all we know for certain is this independent entity must not coordinate with others in the ecosystem, allowing the industry to remain neutral in terms of advertising-related data collection.
Integral Ad Science country manager ANZ Jessica Miles
The drive to automate will reign supreme: The challenges of 2020 highlighted the need for operational efficiency and consequently accelerated the drive to automation. In the media, the pressure of lockdowns saw this manifest with the increased reliance on programmatic media buying and a shift away from direct, IO based bookings with programmatic facilitating more automated media buying. Given the losses sustained by businesses in 2020, 2021 will be a year of efficiency underpinned by automation. With less "hands on deck," adtech vendors will need to "plug and play" into existing buying platforms or risk generating too high an operational cost for partners to deploy. Frost & Sullivan's research shows that companies recognize the business and operational benefits of automating business processes like data capture: higher productivity, leading to higher revenues. In a recent survey of almost 2,000 global IT decision-makers by Frost & Sullivan, it was reported that 72% have already invested in technology to drive and improve enterprise content and business process management as they try to reduce operational costs and improve the customer experience and their digital presence. By automating key processes and adopting AI and machine learning to increase the speed, accuracy, and cost-effectiveness of their business operations, companies can improve the customer experience and drive employee productivity.
Eyeota ANZ director of business development Jimmy Aoun
For cross-channel engagement in a cookieless world, agencies and brands will need to be agile and agnostic to identity resolution. The entire digital advertising industry will be preparing, testing and transitioning to identity strategies that are not dependent on third-party cookies. However, there is currently a large focus on hashed email addresses as the foundation underpinning 1:1 global identity resolution. The industry should realise that focusing on one deterministic source of identity, that has limited availability outside of the US, will not provide the global scale required to drive the entire industry forward. In 2021, we will need to see a balance of deterministic and probabilistic approaches to identity resolution that deliver both precision and scale, and diversity in the data sources used for data onboarding and segmentation into audience solutions for cross-channel engagement in a cookieless world.
SpotX Australia & New Zealand managing director Ilda Jamison
Many of the lasting consumer behavioural changes caused by the pandemic will come from the acceleration of pre-COVID digital consumption trends. Technology is now deeply entwined with all of our daily lives. What used to be niche endeavours like ecommerce, video conferencing, and on-demand streaming are increasingly mainstream with a much larger cross section of the population confidently embracing these digital services. Digital transformation efforts have progressed more in the last six months than the last six years, disrupting industry after industry and advertising is no exception. The shift of attention and marketing dollars from traditional broadcast linear TV to CTV will continue to be one of the main drivers of digital advertising growth in 2021, with CTV already representing 45% of the video revenue in September's IAB Online Advertising Expenditure Report.
2021 will bring fewer and deeper partnerships between technology vendors, publishers and buyers; maximising supply chain simplicity and transparency along with minimising opportunity for fraudulent behaviour. Preparing for a future without third-party cookies will remain core to many business strategies and concerns surrounding the privacy and regulation of data will remain a persistent challenge. Video header bidding will provide green shoots of growth for many of our local publishers whilst the focus on advertising efficacy and measurement will continue to be a priority.
Xandr JAPAC director of market development Samuel Tan
In 2021, the rubber will finally hit the road when it comes to greater transparency, accountability and control within programmatic marketplaces. The "unknown delta" of 15% in the ISBA/PWC report into the programmatic supply chain was a wake-up call for the entire industry. Advertisers and agencies across the UK and APAC have enjoyed success in taking greater control through the use of curated marketplaces – the handpicking of premium digital advertising inventory, overlaid with their first party data, executed against real business outcomes, and done at scale.

This bespoke approach to programmatic trading has led to more efficient workflows, more matched impressions, more working media, higher viewability and better campaign performance. This represents a win for advertisers (more value), a win for premium content producers (more revenue) and a win for the open internet (more trust and confidence).
Curated marketplaces are a positive step in programmatic's journey towards fulfilling its promise.
Salesforce Australia area vice president sales Jo Gaines
COVID-19 is an opportunity for brands to transform equality at work and how they connect to customers. There are two trends I believe must accelerate next year, equality in the workplace and better, more personalised customer connections. From working from home fulltime to hybrid working, work should never be the same again. The impact this can have for workers with families, especially women, to engage fully at work cannot be understated. For this to happen, leaders need to formalise flexible and supportive working environments which trust employees and empower them to do their best work.

This work is urgent, we cannot wait 36 years for economic gender equality. Salesforce research recently 79% of ANZ respondents said how a company deals with them is just as important as the products and services they offer. Brands are challenged to accelerate the development of new, personalised, digital experiences to meet this expectation.
WP Engine country manager ANZ Mark Randall
The power of predictive. Predictive technologies are set to soar in the next few years as consumers increasingly expect their online experience to be tailored to their individual preferences. Gen Z are expected to lead the way, proving to be enthusiastic about leveraging new technologies like voice and predictive personalisation to power digital experiences. Personalisation isn't creepy to Gen Z, it's a desirable prerequisite for a trusted brand.
Gen Z is so adamant about predictive technologies, 44% would leave a website if it didn't predict what they like, want, or need. Gen Z also expects this trend to mature. 67% of Gen Z believes that in five years' time, the Internet will be so predictive, it will determine what they do on a daily basis. 71% believe all websites will soon "talk" to one another, presenting a personalised experience across every site, application, and even appliance.
Veridooh co-founder & head of business development Mo Moubayed
As we move towards a cookie-less online world there will be a greater focus on trust, privacy transparency and accountability across all digital assets.
In particular, digital out-of-home (DOOH) will evolve to become 'more' digital by aligning metrics across channels, increased audience measurement accuracy, better attribution and re-targeting. I also predict more brands will try programmatic OOH as it moves closer to critical inventory capacity and trusting of targeting capabilities. New players will emerge to help advertisers and brands navigate the need for better brand safety, measurement and transparency in media buying across the digital ecosystem.
Moonshot Marketing consultant and director Nicolette Briscoe
Consumers are increasingly becoming distracted and distrusting. Digital OOH combined with adtech has the potential to be incredibly powerful in targeting dubious consumers. Behavioural insights garnered from mobile data will become better leveraged in omnichannel planning, we will see more and more brands use these insights to plan and buy out-of-home.
There is also an enormous gap in creativity in DOOH. I think once brands become acquainted with planning and buying using behavioural insights, they will also start to design their campaigns in that way too. That is what's going to make the campaign more targeted, appealing and ultimately sell product. Lastly, the topic of proof of play in OOH, transparency and accountability has been hotly debated for years. With the take-up in independent measurement methodologies I feel we are getting much closer to delivering better ROI for marketers with the added benefit of better collaboration across the industry.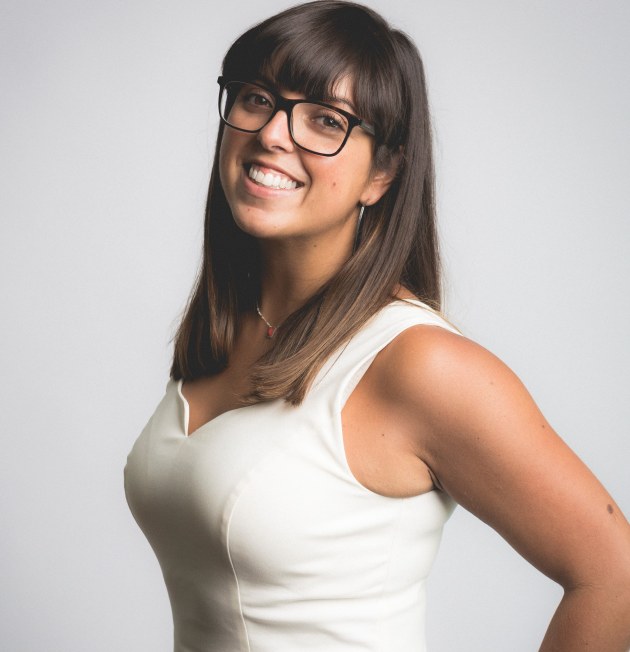 Tug head of paid media AUS Furqan Wasif
2021 will be the year that defines how we move on from cookie-based tracking to a viable industry wide (and transparent) cookieless solution. With changes to the most popular browsers coupled with the increasing emphasis on privacy (both by regulatory bodies and individual web users), advertisers will need to readily embrace new technological solutions that reduce or entirely remove reliance on third-party cookies and IDFAs.
Moving forward, how this will be done is going to be tricky and it will go a long way towards defining the future of martech. Currently, cookies as they are execute a number of functional elements and finding an agreement on what, when, where and how to replace them is going to take the collective might and cooperation of the major industry players and regulatory bodies.
Whatever replaces cookies, martech will need to move away from its comfort zone and embrace new technology and ways of "doing things" with regards to privacy, identity and personalization. Two viable solutions to watch out for are The Trade Desk's Unified ID 2.0 and Lotame's Panaroma ID solutions.
Dentsu Melbourne head of programmatic James Gernon
I really expect advertisers to come out of the gates at full speed to try and make up any lost ground and looking to do something different. We've had to rethink our media strategy and who we partner with so that we can offer something unique to our clients, and as a result of that, we've now got partnerships that we can truly rely on, and that align with our strategy.
In 2021 I expect to see tech partners and publishers up their game in how they can offer something customised to us. It could be a cookieless solution or programmatic out-of-home offering. However, we've heard the same thing from a lot of vendors and we would love to spend some time working together building something bespoke rather than just being happy using the same tech everyone has access too.
Adform commercial director ANZ Angus Blackwood
Control and transparency will come through identity. With third-party cookies departing entirely by early 2022, identity has rightly become a hot (and sometimes confusing) topic. The industry is on the clock next year which naturally spurs rapid progress. First-party ID solutions will continue to proliferate in response to an eco-system that now needs to uphold user privacy and transparency by default. The local industry will get behind various unified ID solutions, but publishers will also opt to bring greater control & transparency back into their own yard with non-commercial alternatives like Prebid's pubCommonID. Agencies will lean into their publisher relationships more next year on identity resolution whilst tempering their clients and rewiring future expectations carefully. Publishers and brands will begin to rebuild a more meaningful relationship with their users through this industry 'reset', but patience will be required with respect to scale. The challenge of scale will be shouldered by the industry collectively next year, so expect to see wide collaboration in molding the future of identity within digital here in ANZ.
Lee Stephens, CEO, Switch Digital
Connected TV, including BVOD and streaming services boomed in 2000. CBS Ten reported viewing of their Internet TV services soared almost 50%, while Think TV reported advertising growth of 23% to June 30. The 23% figure underestimates the real growth of the industry as it only counts the commercial broadcasters. It ignores SBS and the massive traffic in streaming long form content providers such as Vevo and Little Dot Studios. Given we are now saturated with subscription TV services, we will see an explosion of ad funded content services with audiences having access to hundreds of "channels" on all screens. There is a serious lack of adtech that helps advertisers find the many long form, TV quality environments out there. Capturing, evaluating audiences and providing access to this complex new TV world will be the hottest ticket in town!
Have something to say on this? Share your views in the comments section below. Or if you have a news story or tip-off, drop us a line at adnews@yaffa.com.au
Sign up to the AdNews newsletter, like us on Facebook or follow us on Twitter for breaking stories and campaigns throughout the day.