This first appeared in the September issue of AdNews Magazine.
In the fast–paced world of media, it can be hard to know who the real winners are, especially in the leadership space.
This year, AdNews has zoned in and identified leaders within the industry who best exemplify success in the media business. Below, in no particular order, are the top 10 media bosses making waves.
While losses will always go hand–in–hand with business, these bosses have show a proven ability to take them in their stride while continuing to grow their respective teams and portfolios.
Whether it's winning or retaining, these leaders are pushing their agencies to the next level, nailing the key goal - driving up those billings. These bosses aren't heading up holding groups, but they are keeping their owners smiling.
OMD CEO Aimee Buchanan 
Leading her team since 2016, and scoring new business wins that include Simplot, TripAdvisor, NSW Government, Belong, Qantas International, McDonald's QLD and NT, Activision, and Ubet, 2018 has been a strong year for this CEO. With billings of $1.74 billion and a head count of 550–plus, Buchanan remains one of the industry's most solid and consistent bosses. She's also the only media agency leader to make it onto the Power 50 this year.
MediaCom CEO Willie Pang
Only six months into the role and Pang is already making leaps and bounds. Leaning on his digital background, he has taken a progressive approach to leading his 300–strong team. Local and international wins include Mars, Hilton, Adidas and the Victoria Government.
Wavermaker CEO Peter Vogel
Leading the only GroupM agency to be across every state in the country, Vogel's steady hand leads the 250–plus strong team. He also has the ability to create new bespoke agency models for clients such as Vodafone and Westpac.
Mindshare CEO Katie Rigg-Smith
Regarded for her position as a mentor to the younger generation, Rigg-Smith's leadership helped the agency secure the $40 million Mondelez account. With a team of 250–plus and long–standing relationships in the industry, she continues to prove her strength as an industry leader.
UM CEO Fiona Johnston
Johnston has helped increase in billings by 40% as the business begins to accelerate its presence in the market. The ex-MediaCom executive has helped secure multiple wins for the agency over the year, including AGL, Australian Government and Nestlé, as well as global recognition capped by a Titanium Lion at Cannes for Tourism Australia.
PHD CEO Mark Coad
Driving his agency to the sixth consecutive year of double digit growth, Coad has been key to securing new clients such as VW Group, CUB, Beam, Fitness and Lifestyle Group, Caydon Property, and Slater and Gordon. Coad manages a team of 312 across the business.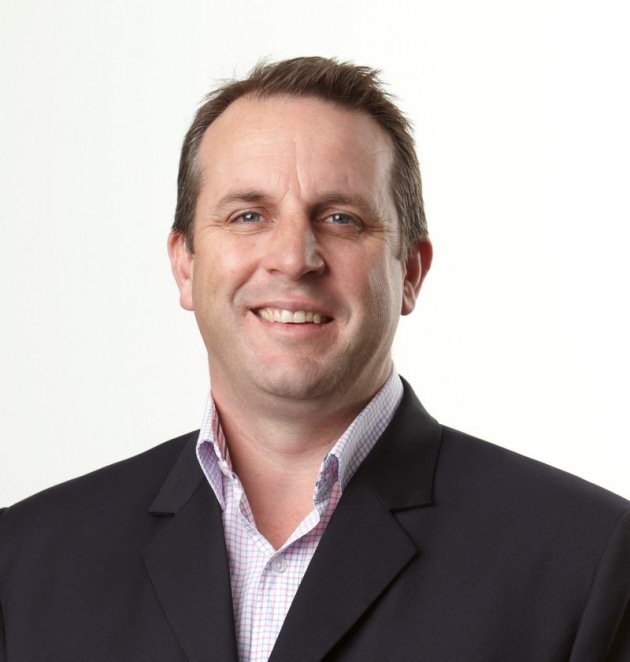 Initiative CEO Melissa Fein
Fein has shaken up the senior leadership team since joining in 2016 as part of her wider business strategy. With 130 staff reporting to her, Fein has grown billings by 10%, with recent wins including Western Australia Government, Revlon, Destination Canada and Jemena.
Havas Media CEO Mike Wilson
Wilson has led the team at Havas Media over the past five years, with 2018 seeing the agency pick up multiple new businesses across the fashion, FMCG and pharmaceutical industries. Seafolly, Tony Bianco, Sunrice, Aspen's S26 baby formula, and global confectionery group Perfetti Van Melle. Wilson also led the business through the introduction and integration of its Village model.
Dentsu X CEO Angela Tangas
With 100 full–time employees in her team, Tangas is off to a running start after only joining Dentsu X in February. So far, the former iSelect executive has helped the agency win the lucrative Jaguar Land Rover account, while also retaining the Australia Post account. Tangas is certainly one to watch.
Former Carat CEO Paul Brooks
Carat Australia, led by Brooks who heads up a team of 400 staff–plus across all major Australian markets, invests more than $1.6 billion into the Australian economy each year. Carat has retained key clients including L'Oréal, Microsoft, and the Western Australian Government, and has won a range of new business such as CBRE, Nova Entertainment, Energy Australia, National Hearing Care, Beacon Lighting, Thermomix, and The University of Adelaide.
UPDATE: This list was collated prior to the depature of Brooks, who exited the business in September.
AdNews is proud to deliver strong, independent and credible news 24-hours a day, almost 365 days a year. And we know our free, online news helps power your career and knowledge. But, can we ask a small favour? To fund our ongoing commitment to delivering the best industry news, that you show your willingness to support us by taking a digital subscription to AdNews magazine? The cost is less than $50 for the entire year, and $4.94 per issue. Support AdNews. Support journalism.
Have something to say on this? Share your views in the comments section below. Or if you have a news story or tip-off, drop us a line at adnews@yaffa.com.au
Sign up to the AdNews newsletter, like us on Facebook or follow us on Twitter for breaking stories and campaigns throughout the day.