This first appeared in the monthly AdNews magazine. See what's inside here and support AdNews by subscribing here.

It's nearly a year since the biggest reforms to Australian media laws were introduced and the industry has been waiting with baited breath to see what the ramifications would be. The doors of generational change have well and truly been booted wide open, with speculation rife about more power plays afoot.
The Power 50 this year reflects the changes proposed by the media reforms with Nine CEO Hugh Marks landing at the top of the list, following the proposed merger of Fairfax and Nine, and players from the evolving out-of-home sector all recognised for their power.
When it comes to shaping out the industry's Power 50 across media, marketing and advertising, the selections are no mean feat and involve several layers of meetings, panels and consulting.
The Power 50 features those that have power and influence to shape the lay of the land. Whether that's pumping millions into advertising, having the call on pulling or keeping major accounts with certain agencies, reshaping key chunks of adland via acquisition tactics or, leading the thousands of employees and being in charge of 80-odd agencies – the Power 50 have what it takes to shake things up in some way or another.
1. Nine CEO Hugh Marks
The biggest media story of the past year, undoubtedly, is the proposed merger of Nine and Fairfax Media. If it passes the ACCC, this will transform Nine into the largest media company in the country, a true multimedia giant with assets across TV, radio, print and digital. After turning around Nine's fortunes in 2017, Marks has led Nine through a whole new chapter in 2018. But, how he helps the two businesses come together under the Nine umbrella could ultimately define what has already been an impressive leadership legacy. The power and influence of the business, with Marks at the helm, is what makes him ripe for the number one spot. 
2. News Corp executive chairperson Lachlan Murdoch
Last year, Lachlan Murdoch topped this list by virtue of the fact that News Corp was in the box seat to acquire Ten. Then came CBS Corporation, wrestling Ten away from News Corp's clutches. It's fair to say that Australia's largest commercial media business, of which Murdoch is co–chair, has been focused on internal restructures, marked by the combination of Foxtel and Fox Sports, rather than empire building. This year, Murdoch has been appointed CEO and chairman of News Corp's new US business Fox, which will commence after the sale of 21st Century Fox film and television studios and its entertainment cable channels. While this indicates Lachlan Murdoch's focus will soon be firmly fixed on the US market, he still has significant sway in Australia at Holt Street and as owner of radio network Nova Entertainment Group.
3. Seven West Media chairman Kerry Stokes
Stokes' vast media and mining assets make him the wealthiest and most powerful media mogul living in Australia. His media empire comprises most newspapers in WA, Pacific Magazines, and the most watched TV network in the country, Seven, of which he is chair. Stokes' public support of CEO Tim Worner has been crucial in helping him come through a challenging year, but he was also a vocal media powerbroker during negotiations in last year's government media reforms and remains a significant force in the media. He is the top media representative in the AFR's rich list with a $3.93 billion fortune that makes him the 13th richest individual in this country.
4. ACCC chairperson Rod Sims
Sims heads up Australia's competition watchdog and is a key player in how the media industry will evolve during a period of monumental reform. Last year, the ACCC blocked the merger of the two largest outdoor companies, Ooh!Media and APN Outdoor, and has just approved a set of fresh out of home (OOH) deals. The ACCC gave the green light to the CBS acquisition of Ten and now has the deciding vote on what is arguably the largest cross–media merger of a generation — Nine and Fairfax Media. The role of Sims and his ACCC team in this post–media reforms climate should not be understated. 
5. FANG
Yes, the teeth of Facebook, Amazon, Netflix and Google (FANG) have well and truly broken the skin. We know this is somewhat cheating in having four companies in one position on the power list, but the power here is much greater than the people on the ground. It's only a matter of time before the full force of Amazon is felt on retail, media and marketing in this country, especially with Amazon Media Group – its burgeoning ad solutions hub spanning display, search, mobile, video, programmatic, and OOH in the wings. There's also Amazon Prime Video, which is a genuine SVOD rival to Netflix and Stan, as well as personal assistant Alexa. The power of Netflix needs no explaining, and while Google is still hunting a local MD, that has no bearing on its ever-increasing power that is here to stay. Facebook's Australian operations largely revolve around sales, marketing and client management, but its boss Will Easton has a vital role to play in managing key relationships with advertisers, media buyers and publishers at a time when his business is challenging the advertising–led business models that have sustained traditional media.
6. Heads of the Government efficiency review into the ABC and SBS — Peter Tonagh and Richard Bean
Last year, Tonagh was seventh on this list due to his role guiding Foxtel as CEO. This year, he makes the list alongside former ACMA acting chair, Bean, for his role in providing guidance to public broadcasters ABC and SBS. The government's 'efficiency review' is likely to lead to some recommendations, perhaps resource sharing, for the public broadcasters, but cannot call for mergers or privatisation. It has the power to reshape the landscape as we know it.
7. Harvey Norman CEO Katie Page
Harvey Norman spends more on advertising than any other company in Australia and is also one of the largest sponsors of sport. The group's brands, which include Harvey Norman, Domayne, Joyce Mayne and more, are stalwarts of traditional media advertising. Long–serving CEO Page, is not only highly respected and influential in the media, she is also a champion of women's sport and was the first female to be on the board of a major football code at the NRL.
8. News Corp group director of broadcasting Siobhan McKenna
Siobhan McKenna has her fingers in many pies. She is a director at Lachlan Murdoch's investment business Illyria, Nova Entertainment, Woolworths, Amcil, Foxtel, Australian News Channel and Fox Sports, and she is a trustee of the MCG Trust. McKenna is regarded as highly influential at Holt Street and a close Murdoch lieutenant, arguably the most powerful woman at News Corp Australia.
9. WIN Corporation owner Bruce Gordon
Gordon's national ambition to part–own Ten may have failed, but he is still a significant player in the industry. Gordon owns the regional TV powerhouse WIN corporation and has a significant stake in Nine. He sits at 112th on the AFR rich list with a fortune of $702 million.
10. News Corp Australasia executive chairman Michael Miller
Miller is running one of the largest media organisations in the country. While the Murdochs still pull the strings, and he has a field of strong lieutenants including Damian Eales and Siobhan McKenna, Miller is at the helm for now. 
11. KPMG, Deloitte and PwC — consultancies as a collective
KPMG, Deloitte and PwC have all played a collective role in reshaping the advertising landscape, hiring the industry's best talent and acquiring agencies. They are rising fast by gaining a foothold in marketing and media and are a burgeoning force to be reckoned with.
12. Ooh!Media CEO Brendon Cook
Cook is regarded as a figurehead of the modern outdoor industry and presides over the largest outdoor business in Australia. Despite a failed attempt to merge with largest rival APN Outdoor last year, Ooh!Media then firmly set its sights on Adshel, which will help it dominate the street furniture sector. Cook's influence extends beyond Ooh!Media; he is a pioneer of the outdoor space who regularly speaks at conferences and is an advocate for several charities.
13. Seven West Media CEO Tim Worner
2017 was a challenging year for Worner with the highly personal and public affair involving a former colleague. He spent a period largely avoiding the media spotlight but this year is back in the limelight, helping engineer one of the biggest sporting shake– ups in Australian broadcasting history, with Seven becoming the FTA home of Australia's cricket. This could prove to be a masterstroke. Worner is one one of this country's most powerful media executives and has the backing of media mogul Kerry Stokes. He's largely presided over years of domination for the Seven Network, and remains an everpresent figure in the industry.
14. REA Group CEO Tracey Fellows
REA Group continues to shine as the star performer among News Corp's Australian businesses, with 20% revenue growth and 23% profit rise in the past fiscal year. The boss of the $11 billion business, Fellows, has overseen an "unprecedented year of product launches" and there are further plans to expand abroad. The former Microsoft Australia CEO is widely respected and runs the largest real estate listings business in the country, and the crown jewel in News Corp's Australian portfolio. Not bad for a business that started in a garage in 1995 and now has more than 1400 people across six countries.
15. Foxtel CEO Patrick Delany
Delany landed the top job at Foxtel as a result of a merger with Fox Sports, where he was previously CEO. He was chosen ahead of News Corp veteran Peter Tonagh, a decision that underlines the faith News Corp HQ has in him. Delany is now at the helm of Australia's largest subscription TV company, with 2.8 million subscribers. Foxtel is also one of the largest investors in Australian content, including drama and the most comprehensive sports portfolio in the land. Delany is focused on helping the business adapt to a more competitive landscape of SVOD rivals, including Netflix, Stan and Amazon.
16. JCDecaux chairman and co–chief executive Jean–Francois Decaux
With ACCC approval being given to French multinational JCDecaux, which is in street furniture, to acquire APN Outdoor, primarily in the billboard and transport segment, the new entity will not need two CEOs. The fate of this big decision lies in the hands of the famed family itself, with Decaux, who took over regional management for Northern Europe and Australia in 2013, said to be the one to make the call. Will it be ambitious APN Outdoor CEO James Warburton or JCDecaux CEO Steve O'Connor at the new helm?
17. JCDecaux CEO Steve O'Connor
Despite having a quiet industry profile, following JCDecaux's acquisition of APN Outdoor, O'Connor, who has 260 staff across Australia, is tipped to lead the new entity - in what is now one of the biggest outdoor media companies in Australia. As the chairman of the Outdoor Media Association, he has also been pivotal in recent changes to the industry's measurement and transparency practices.
18. Southern Cross Austereo CEO and MD Grant Blackley
In the past year, Grant Blackley has led Southern Cross Austereo through a major rebrand and restructure with many of its radio stations around the country joining TripleM or the Hit Network. Blackley has also been busy merging regional and metro radio operations in an effort to make the business more efficient after a poor start to FY18. His influence extends beyond radio with SCA also running a regional TV network, making it an important player in the media landscape. 
19. Domain CEO Jason Pellegrino
Taking over from infamous entrepreneur Antony Catalano, ex–Google CEO, Pellegrino, who has only been leading Domain's 700–plus employees for a matter of weeks, slides directly into a position of power. Domain has long been the star performer of Fairfax Media, a real estate media and services giant that has more than quadrupled in size in only three years. Pellegrino helped provide Google with a voice in the market it previously lacked and nurture a more collegiate relationship with media partners at a time of disruption. He is well–equipped to push Domain in a new era as a separately listed company.
20. WPP AUNZ CEO Mike Connaghan
During 2018, Connaghan has continued to develop enhanced capabilities, launching both WPP AUNZ Consulting, and The Bond & Associates. He has also launched a range of staff development and retention schemes including a staff share scheme. For the year ending 2017, WPP AUNZ posted net sales of $869.9 million, up from $864.9m in 2016. Connaghan leads a team of 5500, working across 80 companies in more than 170 offices.
21. Telstra CEO Andy Penn
Telstra, one the biggest spenders on advertising in Australia, is a media company in its own right with Telstra TV and holding a significant stake in Foxtel. The telco's boss, Penn, has led a restructure, removing the CMO role, which was held by last year's power #21, Joe Pollard. Penn will play a critical role as the telco continues to repostition itself as technology giant and distributor of content, including the streaming of live sports. According to Nielsen, Telstra was the fifth biggest ad spender in Australia between June 2018 and June 2018. 
22. ABC CEO Michelle Guthrie
Guthrie has led a major cultural and structural transformation at the ABC in an attempt to meet the challenges of the digital era and streamline the business. At the same time, she has also had to defend the public broadcaster from a growing chorus of ideologically–laced attacks from right–wing media shock jocks, News Corp newspapers, and Coalition politicians, as well as commercial media rivals concerned about the ABC's success as a news website. After a start where she made unpopular cuts to programming, Guthrie is now becoming the champion the public broadcaster desperately needs at a time when it is undergoing another "efficiency review" and calls for privatisation.
23. Clemenger executive chair Rob Morgan
Clemenger has undisputedly been a stronghold of creativity for more than 70 years in Australia and behind a lot of its success is Morgan, its long–time chair. Morgan's legacy will live on within Clemenger long after his departure through the talent he fosters, including #43 Nick Garrett and #46 Chris Howatson.
24. News Corp Australia COO of publishing Damian Eales
Eales is accountable for the News Corp metropolitan, regional and community publishing divisions. He first entered the Murdoch fray in 2013 and has risen up the ranks to enjoy the view from the top. Some even say the media mogul could one day succeed Michael Miller.
25. Nine chief sales officer Michael Stephenson
Stephenson has been influential in the growth of Nine's sales division and the development of its broadcast video on–demand platform, 9Now, as well as its addressable advertising solution. He continues to demonstrate CEO–like qualities and is one to keep an eye on as part of the potential Nine– Fairfax entity.
26. Accenture Interactive
Accenture Interactive's game– changing acquisition of The Monkeys in 2017 was a landmark deal in the convergence of consultants and creative agencies. The $63 million it went for, did more to put a price tag on the value of creativity more than anything else in the last five years. Accenture's place on the power list also represents AUNZ managing director Michael Buckley and The Monkeys partners, Mark Green, Scott Nowell, Justin Drape and Fabio Buresti.
27. Nova Entertainment CEO Cathy O'Connor
As long–time CEO, O'Connor has led Nova through a period of change and growth over the past 12 months, diversifying the business. This included the launch of Nova's own events business, a strategic partnership with the fast–growing world of e-sports, and the launch of its new millennial venture, Goat. 
28. Seven West Media chief revenue officer Kurt Burnette
Burnette has helped cut Seven West's deficit significantly in 2018. A long–standing member of the executive team, his recent highlights include growing the network's commercial share to 41.6% in the second half of FY18, as well as getting connected TV to represent 53% of viewing in live streaming on–demand views through its 7Plus platform.
29. Stan CEO Mike Sneesby
The leader of Australia's local streaming service, Sneesby, has been instrumental in Stan's 2018 success, which included the announcement of its one millionth subscriber. Sneesby has also brokered deals with international entertainment giants like MGM and Lionsgate while remaining dedicated to producing local content.
30. APN Outdoor CEO James Warburton
Joining APN Outdoor late last year, outspoken and ambitious Warburton and his 300 staff were soon rocked by news that international outdoor rival JCDecaux would be acquiring the company. Despite this, he has led the team to multiple tender wins, most recently the contract for Sydney Airport. In light of the ACCC approved merger, Warburton could potentially be charged to lead the new entity.
31. Ciaran Davis, HT&E CEO
Seeing strong results coming out of the Australian Radio Network this year, with ratings improving across Kiis network, Davis drove success through HT&E's e-sports business, the Gfinity Elite Series. Following the sale of its powerful OOH business, Adshel, HT&E now sits pretty with proceeds from the sale which it will put towards "a strong footing to pursue future plans".
32. Ten CEO Paul Anderson
Australia's third commercial FTA TV network, Ten, has had one of the most disruptive years in the history of Australia's television industry. The network was subject to a bidding war between a News Corp/Bruce Gordon consortium and CBS Corporation. CBS won that battle and is starting to impose its plans on the business. Throughout these choppy waters, Anderson has been ever–present, helping to keep things on an even keel. He remains Ten's captain for now as the business restructures to bring its sales function in–house. Although there have been rumours that CBS might bring in its own CEO, Anderson has quietly got on with leading Ten into a new era.
33. Omnicom Group CEO Peter Horgan
Promoted to lead the holding group in 2016 after serving as CEO of OMD, Horgan has become a leader known for consistency and growth across both the Omnicom media network and the industry. This has been proven in key international and local business wins, including Nissan, Hyundai, The Warehouse Group and Telstra's low cost telco brand Belong. Horgan heads up 1,200 people across ANZ.
34. Dentsu Aegis Network Australia and New Zealand CEO Simon Ryan
Managing a team of 1900 across Australia and New Zealand, Ryan has led several mergers and acquisitions, including the expansion of Merkle. Ryan has helped his agencies retain and win businesses such as Woolworths, Disney, Qantas, Australia Post, Jaguar Land Rover, and The University of Canberra.
35. McDonald's CMO Jenni Dill
In the role for nearly 2.5 years, Dill leads a marketing team of 45 people and is not only making waves here for leading the charge on Maccas' digital transformation and quest for the single customer view, but she's also gaining a strong reputation with the brand on an international scale. The ex– PepsiCo senior marketing director leads a company that, according to Nielsen, was the second biggest ad spender in Australia between June 2017 and June 2018. Choosing OMD to run its media, the sought– after brand's ad spend is thought to be more than $100 million.
36. Woolworths CEO Brad Banducci
Woolworths, which just posted a 12.5% rise in profit for the 2018 financial year, is a major account that when uprooted in agency land, creates a groundswell. Having just created a bespoke agency with Dentsu Aegis Network, the major supermarket brand is the third biggest ad spender in Australia, according to Nielsen. Other key players in its marketing hub include GM marketing Andrew Hicks, and WooliesX MD Amanda Bardwell.
37. GroupM CEO Mark Lollback
The former CMO for McDonald's, Unilever and PepsiCo, Lollback is the only holding group boss with a solid client–side background. With a team of 1100 staff nationally, Lollback and GroupM have secured national and international clients including the Victoria Government and Mondelez, while retaining Mars, Adidas, Hilton, Shell and BP.
38. IPG Mediabrands CEO Danny Bass
Bass has led the overhaul of the network's three major agencies, UM, Initiative and Reprise, adding more female talent to the executive leadership team. With a staff headcount of 620, Mediabrands has increased its billings by 30% under the steady hand of Bass. Bass has also emerged as a vocal leader of inclusion and diversity in the industry, while within the group itself there have been strong initiatives taken, such as establishing Mental Health Ambassadors, the first mediaagency partnership with Pride in Diversity, also a partnership with Talent Rise. While Bass' boss Leigh Terry is CEO of IPG Mediabrands Asia Pacific, being responsible for 13 markets and 3000+ people across the region, it's Bass that deserves the recognition for his work closer to home.
39. Publicis Media CEO Australia and New Zealand Matt James
In his second year as the CEO of the holding group, James oversees a team of 720. With billings of $1.5 billion, Publicis has secured big name clients both nationally and internationally, including P&G, Campbell Arnott's, FFA, Australian Super, Alibaba, Lenovo, Peter's Ice Cream, and Marriott Hotels.
40. MCN CEO Mark Frain
Stepping into the top job at a time of uncertainty and change, Frain will look to steady the company's course as it looks to shift its focus back on innovation, which it's known for, and its key partnership with Foxtel. A long–time member of the MCN team, well–respected Frain has the experience and knowledge to lead the renowned sales house through this period of adjustment. While Frainy is a great operator, MCN's footprint has vastly diminished after the loss of the Network Ten ad sales business earlier this year.
41. Publicis Communications and Saatchi & Saatchi CEO ANZ Michael Rebelo
Promoted just 18 months ago, Rebelo is now in charge of 15 agencies including Saatchi & Saatchi, Leo Burnett and Marcel, with 780 people across Australia and New Zealand. He's spent most of his career within Saatchi & Saatchi and is now tasked with leading the creative side of the Publicis Groupe.
42. Toyota CMO Wayne Gabriel
When it comes to ad spend, Toyota is well and truly leading as the fourth biggest ad spender in Australia. With more than 30 years of experience in the automotive sector and a marketing team of 80, Gabriel has been at the business for 18 years and moved into the top marketer role in January 2017, replacing Brad Cramb.
43. Clemenger Sydney & Melbourne CEO Nick Garrett
Fierce and driven, Garrett leads a total of more than 400 staff across both key offices of arguably one of the most well–known and respected agencies in Australia. With a never-ending awards list, a batch of unique and globally renowned ads, and big structural changes afoot, the pressure is on Garrett to build Sydney's output to match Melbourne's clout.
44. Fairfax Media ex–CEO Greg Hywood
Over the years, few media CEOs have been in the limelight quite as much as Hywood. Until recently he was the CEO of Fairfax Media, and presided over years of transformation from the legacy newspapers' business to one that is more accustomed to the digital era. It meant rounds of unpopular redundancies, a major sales partnership with Google, and the current pending merger of Fairfax with Nine. Hywood is no longer at the helm, but has led massive and lasting change at Fairfax. Time will tell how his legacy is judged.
45. OMD CEO Aimee Buchanan
While few agency leaders make the top 50, Buchanan proves the exception, by leading a consistently strong leading media agency. Having won multiple new clients including Simplot, TripAdvisor, NSW Government, Belong, Qantas International, McDonald's QLD and NT, and Ubet, 2018 has been another rock solid year for the agency powerhouse.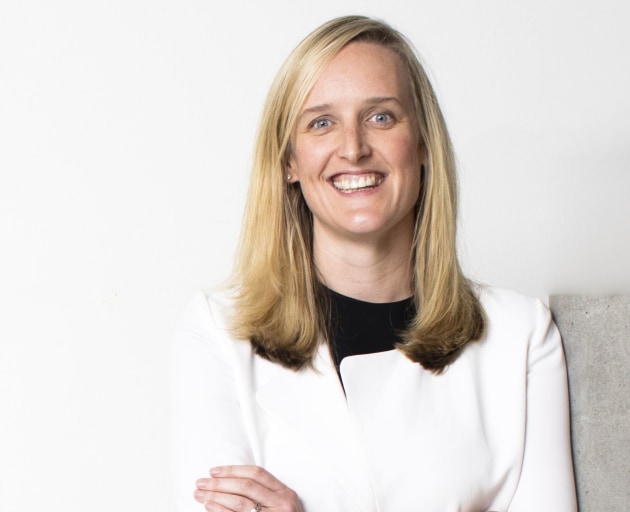 46. CHE Proximity CEO Chris Howatson
One of the youngest people on the Power 50 list, Howatson has built CHE Proximity from the ground–up over the last five years. It is now recognised as one of the best creative agencies in Australia, driven by the notion of data– driven creativity. There's no doubt Howatson will be a steady fixture on this list for many years to come.
47. Hourigan International CEO Anthony Hourigan
Hourigan, who was on last year's 'Ones to Watch', isn't just a headhunter, people hunt him out – as well as his team, including managing partner Karen Taylor. From top ex–Telstra marketer, Joe Pollard, to IAG marketer, Brent Smart, Hourigan has placed many a top exec and has connections not just locally, but globally.
48. Quantium CEO and co–founder Adam Driussi
At 700 people, the data powerhouse is larger than many consulting and agency groups. Driussi has steered the business in the direction of rapid growth and success and in the last year has expanded overseas with an office of 30 staff in San Francisco - not to mention scoring Walmart as a client. It's grown significantly in areas such as health and banking and in the the last year inked new partnerships with Seven West Media, PacMags, Nine, MCN and Bauer - which sit alongside clients such as Unilever, Facebook, Lion, Mars, David Jones, Coke and more. Featuring on last year's 'Ones to Watch', Driussi has well and truly earnt his spot on the Power 50. 
49. Mark Ritson
Ritson's weekly column in The Australian has become a must–read for the media and marketing industry. Although his provocative style and tone wins him as many enemies as it does friends, there are few voices that really ruffle the industry and conventional wisdom as much as Ritson. Love him or loathe him, he is widely respected and his views are influential. He is also a regular speaker at conferences in Australia and abroad. As well as consulting for some of the largest brands in Australia and the world, the provocateur in marketing also has the ear of the 2000 or so people each year who complete his Mini MBA course - including firms such as News Corp, Westpac, Jetstar and more.
50. Rob Galluzzo
Rob Galluzzo's name is synonymous with advertising production in this country and as AdNews is increasingly covering the production space, it's only fitting we look at the power players in this vital part of the industry. Galluzzo is the founder of production house Finch, which has produced campaigns for some of the country's largest brands, including Westpac, Victoria Bitter, Air New Zealand, CommBank and Qantas. He's the mind behind some of adland's brightest ideas.
AdNews is proud to deliver strong, independent and credible news 24-hours a day, almost 365 days a year. And we know our free, online news helps power your career and knowledge. But, can we ask a small favour? To fund our ongoing commitment to delivering the best industry news, that you show your willingness to support us by taking a digital subscription to AdNews magazine? The cost is less than $50 for the entire year, and $4.94 per issue. Support AdNews. Support journalism.
Have something to say on this? Share your views in the comments section below. Or if you have a news story or tip-off, drop us a line at adnews@yaffa.com.au
Sign up to the AdNews newsletter, like us on Facebook or follow us on Twitter for breaking stories and campaigns throughout the day.