Finder.com.au, which encourages Australians to "compare what matters", has today launched its first major multimillion-dollar above-the-line media campaign.
After reporting rocketing brand interest in the comparison market and a record January for web visitors, just one month after the company is rolling out its new media strategy.
Now one of the biggest comparison websites in Australia, with more than half a million Australians comparing financial products each month, the company said discussions on launching a campaign had been in the works for a couple of years.
Finder co-founder and director Fred Schebesta said the campaign was designed to highlight the need for more Australians to compare their financial products and that the company wanted to portray this in a fun and creative manner.
The campaign includes free-to-air TV, Foxtel, radio, YouTube, digital and social media advertising.
While TV spots will be 30 seconds, a 60-second ad can be viewed on YouTube.
Spotify and Pandora strategies, to grow brand awareness across new media, will also go live soon.
Despite choosing to focus this campaign on digital and video formats, Schebesta said the company still believes traditional advertising is a "fantastic way" of reaching specific audiences.
While this is the company's biggest media campaign, it did test the waters in 2013, with a $250,000 campaign of free-to-air and Foxtel. It then did a radio campaign in early 2014 on major stations including Triple M, 2DayFM, FoxFM and Nova in Sydney, Melbourne and Perth.
The creative idea behind the new, and much bigger campaign was developed and produced by Radical Love, setting the scene at a corner store where two brothers are carefully comparing pieces of a chocolate bar.
Director at Radical Love, Anthony Macfarlane, said he jumped at the opportunity to develop the content for this.
"It's the perfect kind of brief a creative company likes to receive," Macfarlane said.
"Their request from us was always to be entertaining and original, and we've had a fantastic working relationship that has produced some super cool content, some of which has received organic hits into the millions. 
"So when it came to developing a concept for a TVC, we had to take our experience of the company image in an online space, and translate it to a TV audience which is always a big challenge, as you can't target and/or alienate certain demographics on TV like you can online."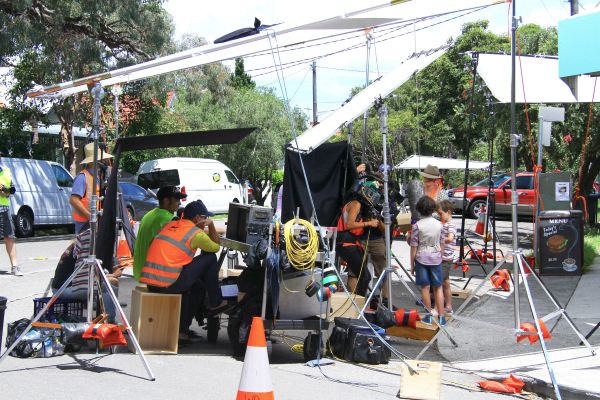 Schebesta said the company invested more than $1 million in the lead-up to the campaign, with key hires and new technology, to prepare for the growing number of Australians visiting the website – particularly following the campaign.
"Too many Australians don't compare the things that actually matter. As kids, we compared everything with each other. As adults, most of us still spend hours comparing trivial things but financial products are often forgotten," Schebesta said.
Macfarlane said Radical Love had to create something a huge audience from all walks of life could connect with and that the other challenge was that this was Finder's first big above the line campaign.
"We couldn't simply make a super-entertaining brand awareness ad and just pop the logo at the end and hope everyone would remember us," he said.
"This needed to be a campaign that introduces who finder.com.au is and, more importantly, what services they offer, and how they can be of use to the Australian public – a mammoth task to achieve in 30 seconds while still trying to remain entertaining, relevant and memorable. Because if a commercial isn't these three things, it is quickly overlooked and forgotten about by an increasingly savvy and impatient screen-consuming audience."
Macfarlane said he felt that using a slightly nostalgic world with an old-school milk bar, and kids in brown waistcoats, would "paint a unique picture that emphasises the Australia-ness of the company, which is unique, and also lovely to look at".
"We all know what it's like to get the short-end-of-the straw, and sharing candy with your siblings is the battleground for comparison where every millimetre counts. Again, it shows that we all like to compare everything, and we always want more, but somehow we forget how important it is for big financial decisions."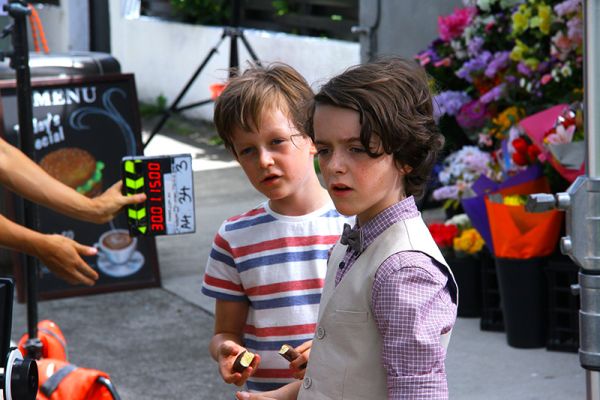 Schebesta said its research showed that the majority of Australians don't compare their financial products, with more than two in five people (42%) heading straight into their bank branch, while another 40% apply directly through their provider online.
"We want more people to get online, compare the deals available and learn more about money because you can find better," he said.
The four-week campaign kicks off today through display, social media and YouTube, and then on TV on February 22 and radio on February 23, with a simple message about the importance of comparing financial products that even kids can appreciate.
Schebesta said Finder plans to grow its Australian business this year, improve its existing categories, establish new categories to compare more products and prepare the global launch of finder.com – the four-week campaign may well even roll on.
On the subject of investing heavily in the site's infrastructure before the campaign launch, Schebesta said having moved to a fully responsive mobile site by mid-2014 bolstered the fact that Finder builds everything 'mobile first', and that it's an important part of its business.
He said mobile traffic to Finder is up 67% YoY (2015 vs 2014) and that as banks are now making it easier to research and apply over smartphones with mobile-friendly landing pages and application processes, this also helps.
He stressed that some banks are ahead of the curve, including Westpac Group, American Express, Citibank, HSBC and ANZ – allowing more more Australians to be able to compare financial products on their mobile phones.
What do you think of the advert? Comment below and let us know.
Credits:
Client: finder.com.au
Creative Agency: Radical Love
Director: Anthony MacFarlane
Media Agency: Taska Media
Big Brother: Daniel Page
Little Brother: Tom Poulton 
Have something to say on this? Share your views in the comments section below. Or if you have a news story or tip-off, drop us a line at adnews@yaffa.com.au
Sign up to the AdNews newsletter, like us on Facebook or follow us on Twitter for breaking stories and campaigns throughout the day.