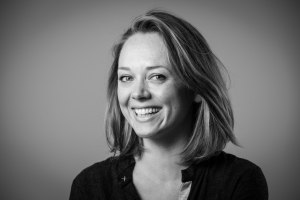 Our Industry Profile takes a look at some of the professionals working across the advertising, adtech, marketing and media sector in Australia. It aims to shed light on the varying roles and companies across the buzzing industry.
This week we speak to Saatchi & Saatchi Melbourne client services director Ella Ward.
Duration in current role:
Two years.
How would you describe what the company does?
At our best, we achieve impossible outcomes.
What do you do day-to-day?
What do they teach you in improv class at school? Jump into any scene with a, "Yes, and…" instead of a, "No, but…"
I work in an ongoing improv class.
Define your job in one word:
Listen.
I got into advertising because:
I come from a family of advertising people. I don't think I knew any other jobs existed until at least 2004.
What's the biggest challenge you face in your role?
How fun is working through a global pandemic? Seriously though, so much of my role is based in communication. The less planned the better, and the best ideas come from those spontaneous corridor conversations. Working remotely means being more lateral in creating space for this type of organic dialogue. It's not impossible, it's just different.
What's the biggest industry-wide challenge you'd like to see tackled?
Fear. Fear of risk, fear of being different, fear of saying 'yes', or (even) fear of saying 'no'.
Previous industry related companies you have worked at:
I had nine very formative (and fun) years at George Patts Melbourne. I also had good stints at RKCR and Leo Burnett. My first agency job was at St. Luke's London. There I discovered old-school suiting and my future husband. Now, 16 years later, I've held on to both.
Who has been a great mentor to you and why?
Saatchi & Saatchi Melbourne managing director Mark Cochrane has taught me a hell of a lot – he is the perfect balance of gentleman and businessman. Just don't tell him I said so.
Words of advice for someone wanting a job like yours?
Give a shit.
If I wasn't doing this for a living, I'd be:
Writing.
My mantra is:
Everything is fine!
My favourite advert is:
AMV's 'Womb Stories' for Bodyform floored me. Like all of the best work – it reflects what's changing in our world, but it also goes a way to creating change itself.
Music and TV streaming habits. What do you subscribe to?
All of them. No, literally. My husband is a media geek and our streaming app homescreen looks like the user interface from Minority Report.
Tell us one thing people at work don't know about you?
They wish! I overshare to the point of compulsion. It's still a wonder I haven't been asked to shut my Instagram down.
In five years' time I'll be:
Still kicking, hopefully. Everything else is a bonus.
Have something to say on this? Share your views in the comments section below. Or if you have a news story or tip-off, drop us a line at adnews@yaffa.com.au
Sign up to the AdNews newsletter, like us on Facebook or follow us on Twitter for breaking stories and campaigns throughout the day.