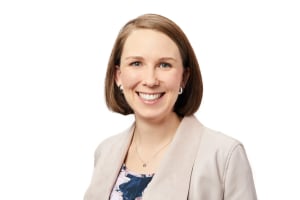 Our Industry Profile takes a look at some of the professionals working across the advertising, adtech, marketing and media sector in Australia. It aims to shed light on the varying roles and companies across the buzzing industry.
This week we speak to Index Exchange regional managing director, APAC Adele Wieser.
Time in current role/time at the company:
In the current role for just under 12 months but have been with Index Exchange since we opened our Sydney office in 2017.
How would you describe what the company does?
Index Exchange is a global advertising marketplace where premium digital media companies sell their ad impressions with accountability and in real-time. Built on the pillars of neutrality, openness, and the most reliable technology, Index is the ad exchange that media companies trust. With no other business interests to divide its attention, Index's sole focus remains on connecting media companies with premium demand at massive scale.
What do you do day-to-day?
Working closely with our premium publishers, advertisers, buyers and DSPs to scale the Index operations across APAC. As well as supporting the local teams to forge new channels of business through the democratisation of header bidding and people-based marketing solutions.
Define your job in one word:
Gratifying.
I got into adtech because:
My love for technology! I find it fascinating that technology can simplify complex issues, so it's exhilarating for me to focus on tackling those issues, for digital publishers and buyers. It's also the pace of change in this industry and definitely the people. I'm surrounded by so many passionate people and it's nice to be around people that genuinely enjoy what they do.
What's the biggest challenge you face in your role?
The APAC region is extremely complex and each country operates in such a unique fashion with many different levels of understanding. The biggest challenge can be educating the marketplace about programmatic and the value that it drives for both publishers and buyers. The focus remains on supporting the evolution of the programmatic market and building foundational understanding around topics like people-based marketing and how the death of the third-party cookie will shift the ecosystem.
What's the biggest industry-wide challenge you'd like to see tackled?
Definitely the death of the third party cookie - It's been a long time coming, but we can't discount the fact that it's going to cause a fundamental shift in marketing as we know it. What we're passionate about is showcasing the value of identity-based solutions and working alongside some fantastic partners in the market to bring this vision to life. In reality, the entire ecosystem should be working to build towards utilising people-based marketing solutions and finally leave behind the crutch that was the third party cookie. I'm confident however, that we will get there.
Previous industry related companies you have worked at:
I started out my career on the publisher side working for ninemsn and then moved over to manage the direct response team followed by the trading team at Yahoo7. I then made the transition into the technology space in early 2012, co-founded CoLab Media Consulting in 2016 before coming to Index Exchange as Country Manager in 2017.
Who has been a great mentor to you and why?
I have been lucky enough to have a few amazing people that have shaped me and my career to date, and more recently, it was my former manager Kaylie Smith who taught me the true value in having faith in yourself.
Words of advice for someone wanting a job like yours?
Titles can mean different things, so instead look for roles, or aspects of roles that genuinely excite you - I learned early on in my career that I loved building businesses and teams, and driving education and adoption of technology in new markets. My current role at IX is the perfect blend of all of the above.
If I wasn't doing this for a living, I'd be:
Enlisting in a surface design course and then dusting off my old plans to set up an Etsy shop selling handmade bow ties and pocket squares (made from fabric which I designed myself).
My mantra is:
You can learn so much through simply listening
My favourite advert is:
I would normally say the Snickers Betty White ad, but right now it's anything tourism-related.
Music and TV streaming habits. What do you subscribe to?
Spotify, Netflix, Disney+ on high rotation at the moment along with ABC Kids.
Tell us one thing people at work don't know about you?
I once mistook a 2m* diamond python in my backyard for a garden hose. We've named her Tiffany.
(*possibly….I didn't actually get close enough)
In five years' time I'll be:
Laughing at all the fun that was had over the last five years...as I actually did this morning with an old work colleague.
Have something to say on this? Share your views in the comments section below. Or if you have a news story or tip-off, drop us a line at adnews@yaffa.com.au
Sign up to the AdNews newsletter, like us on Facebook or follow us on Twitter for breaking stories and campaigns throughout the day.