This first appeared in the AdNews February 2019 magazine as part of the regular Creative Review feature. To see it in print, and first, support AdNews by subscribing here.
The ride–sharing space has quickly become a crowded one.
Uber no longer has free rein as new entrants such as Ola and Lyft grow in the market and traditional taxi services try to remind people their point of difference.
We asked three creatives to share their thoughts on each brand's approach.
Topline views:
WhiteGrey senior creative Misa McConnell:
I feel like there are ride–sharing services everywhere at the moment. It's hard to stand out and hope for some longevity at the same time. Uber has a hell of a head start. Some nice spots and interesting strategic choices overall and I can see the trend of telling human stories, although some do it better than others. Overall I didn't really feel like there was anything utterly groundbreaking, but again … tough ask.
Misa McConnell
Host/Havas executive creative director Ant Melder:
Have you seen the new Adam Sandler comedy special on Netflix? Aside from being absolutely f%#king hilarious, it's something I think we can all learn a lot from, including the teams that made these ads. I say this because he manages, through ad–sized bits of content, to entertain, inspire and — most important of all — deeply connect on a human level. These are things this set of ride–sharing work aims, but mostly fails, to do. For me, the clear winner is the Lyft ad.
Ant Melder
Bastion/Banjo creative director Laurence Cronin:
This is both a tough and competitive category. Initially you would think there is no point of difference between them. What can you possibly say that is different? A ride is a ride, right? Apparently not. Four competitors. Four different approaches.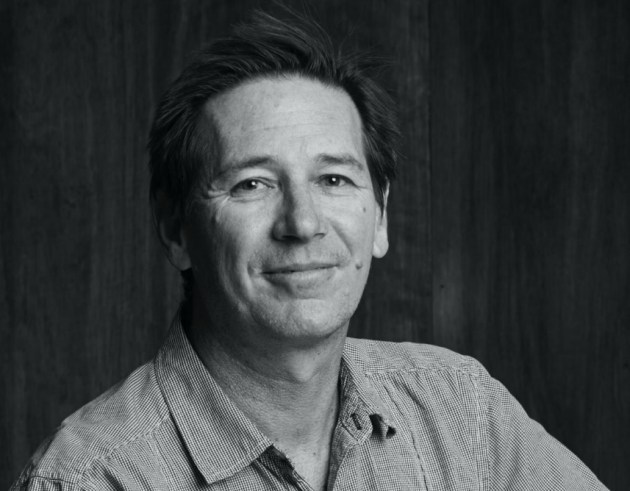 Laurence Cronin
Weighing in on the ads:
Uber Australia
Creative Agency
: Special Group
MM: It's likeable, but this Uber spot confuses me a little. I get the sense of immediacy and breadth of emotion they're going for. And "see you soon" is entrenched in our vernacular, so I understand why they'd want to leverage that too. But, none of it feels particularly ownable — I miss the unique selling points for Uber. Surely this is generic enough for any other taxi or ride service?
AM: I love the line "see you soon". It's concise, iconic and sticky. Although it's already in the vernacular, it feels ownable because the product lives up to it as a promise — and it's used cleverly, as it is in the brilliant outdoor that goes with this campaign. It's beautifully simple and strangely moving. However, the TVC — for an ad with a shedload of locations and talent — looks weirdly cheap. Add to that some dodgy performances and the whole thing leaves me cold rather than socking me with the punch in the feels that this script had the potential to deliver.
LC: Great benefit–led idea. From it I know why I should catch an Uber instead of a cab or anyone else. You'll always get a ride within minutes, which means "I'll see you soon." Well shot. Well done.
13 Cabs
Creative Agency
: Thinkerbell
MM: So help me, I love a punny title. Fare. In foodie terms, seems a smart way to link this service to broader, ongoing content. Everyone can relate to a good meal. I just wish it was angled a little differently; the racial diversity angle makes me flinch a little. I worry how many migrants default to cab driving as a necessity, and the risk is this comes across as us saying, "Yep, sorry if times are tough. But hey, thanks for the recipe".
AM: The strategic thinking behind this work is brilliant. This brand is renowned for being slow, expensive and having drivers who are more interested in conducting mysteriously hushed, never–ending phone conversations on their headsets than getting you to your meeting. Are they all trading stocks and shares? Doubling up as counsellors for depressed people from their homeland? Dictating their memoirs? Whatever the case, the strategy's taken a negative and turned it on its head into an awesome and inspiring positive. Sadly, the work itself is pretty bland. Why should I watch this cooking show versus the several million others on telly and online?
LC: Celebrating the diversity of cab drivers. A great thought leveraged off another product truth. Unfortunately, taken in the wrong direction for me. I'm not sure I'd want food recipes from any of the Macca's–loving drivers that usually pick me up. And I'm pretty sure there's a sign in cabs saying you can't eat food in them — especially not a 3 A.M. kebab — I've tried.
Ola
Creative Agency:
The Royals
MM: It's ride–share, but lime green? The tagline implies there's a different pricing structure, but I can't see me Googling that bad boy to find out. Despite being very constructed, this does have a nice sense of levity that I wish the Uber spot had given me. It makes me focus on the social aspect of ride–sharing — that every passenger and driver has a different story to tell, and trading them can be so damn entertaining.
AM: Hmm. Without context or additional information, which is exactly how 99% of people will view it, I have no idea what this ad is trying to tell me. I could live with the lack of an idea, pound–store budget and dodgy performances, but call me old fashioned, I'd like to learn something, anything, about the product. Like, what is it? How does it work? And why should I use it instead of Uber? #fairsfair sounds intriguing, but if the client/agency think I'm going hunting for product info, "Tell 'em", as Darryl Kerrigan [The Castle] would say, "they're dreamin'".
LC: Get a catchy sound track. Show a diversity of people. Stylise the crap out of it and ensure everything is drenched in your corporate colours. What to do when you've actually got nothing to say.
Lyft US
MM: Nawww, Lamont. How can this not get you right in the feels? I love the smart, human focus. It's a nice build, inviting people to share their positive experiences with other drivers, and positions Lyft as a caring brand. There'd be a wealth of incredible stories to tap into. Definitely cute content, but I'd be curious to see how they'd roll with a 30 to 60–second brand spot so we could compare apples with apples.
AM: Lovely. Similar strategy to 13 Cabs in using the drivers, but executed in a way that really hit home for me. No conceptual or executional fireworks, but even the hardest–hearted cynic would struggle not to be moved by Lamont's demonstration of everyday awesomeness. Genuine likeability oozes from his every pore, all over the ad and into my perception of the brand. It's a likeability that could definitely sway my decision next time I pull out my phone to book a ride.
LC: An approach that recruits drivers instead of passengers. It humanises those people giving you a ride by showing what they are earning the money for. It makes people feel good about using them (even though most have no intention of driving for them). And again, based on a product truth — Lyft takes less of a cut from drivers than Uber.
Have something to say on this? Share your views in the comments section below. Or if you have a news story or tip-off, drop us a line at adnews@yaffa.com.au
Sign up to the AdNews newsletter, like us on Facebook or follow us on Twitter for breaking stories and campaigns throughout the day.