Coca-Cola is already falling foul of internet trolls taking over the online GIF generator it launched as part of its 'Taste the Feeling' campaign, which was launched around the world last week as the drinks giant unveiled a top to bottom overhaul of the way it markets its brand.
The 'GIF the Feeling' digital campaign has been created to tap into the trend of shareable content, GIFs and memes and provide an interactive element to the campaign. However, it was never planned to launch in Australia.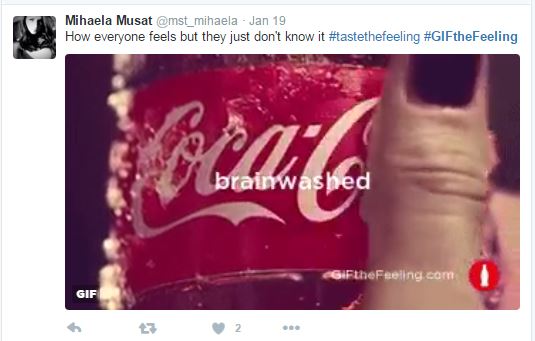 It allows people to select from video clips from the series of global ads it has created and attach their own words and captions about how they feel, and share them with friends via Facebook, Twitter and Instagram. However just days after going live, it already seems to be taking a turn for the worse.
People, particularly young people – the illusive audience that Coke most wants to reach – already share a large volume of GIFs, memes and photos across all kinds of social networks and through messenger apps globally. Rodolfo Echeverria, vice president of global creative, connections and digital, told AdNews at the APAC launch of the global strategy in Hong Kong that the interactive digital component of the campaign is designed to tap into that existing consumer behaviour.
"We're not trying to impose something they're not doing. People will use their own words and expressions. We're suggesting words like refreshment, but we're not expecting them to treat it like a brand manager would, they will put something different," he told AdNews this week.
Like any brand's social campaign, there is always the risk that handing over your brand to consumers on social could backfire, but Coke was confident it wouldn't be taken down a negative path. When asked about this very thing, Echeverria added that Coke's teams are carefully monitoring the captions behind the scenes to make sure that specific words (offensive terms and swear words) are not pushed through.
"We can screen out bad words, we're curating some of the words – technology allows us to do that – then they share it and the viral thing starts globally. That digital interaction is magnificent because it puts us in the 21st century way of doing media, but it sits alongside traditional 60-second ad spots."
A Coca-Cola spokesperson has since updated, and said: "Our intention is to invite people to share their feelings in fun and uplifting ways as they discover our new 'Taste the Feeling' campaign. While the vast majority have used 'GIF The Feeling' in positive ways, it's unfortunate to see that some people have chosen to use our campaign to do just the opposite."
Coca-Cola unveiled its global One Brand strategy, which sees a radical shift in the way it markets the brand globally, at a press conference in Paris last week, and followed it up with regional launches including APAC in Hong Kong and the Middle East in Dubai. AdNews spoke to Lisa Winn about the Australian roll-out on the day of launch. You can read it here.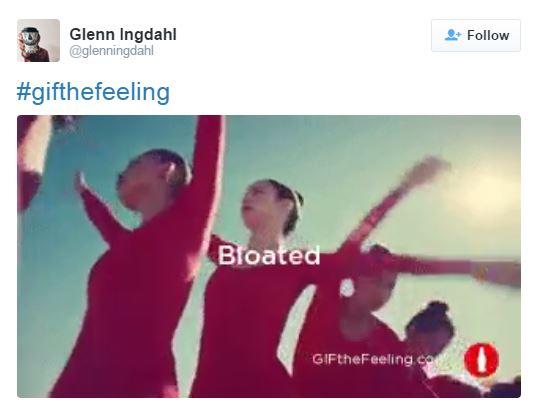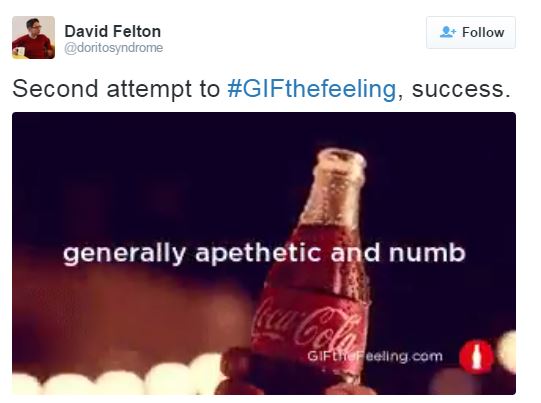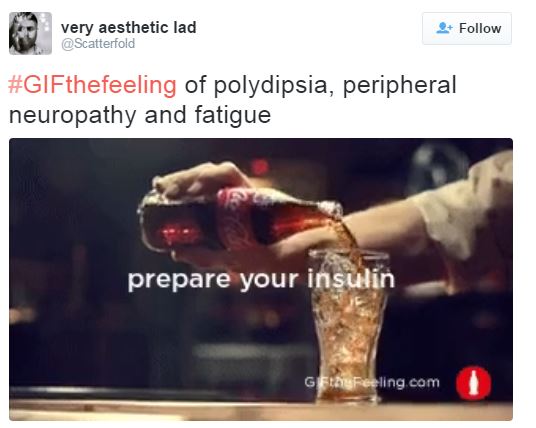 Have something to say on this? Share your views in the comments section below. Or if you have a news story or tip-off, drop me a line at rosiebaker@yaffa.com.au
Sign up to the AdNews newsletter, like us on Facebook or follow us on Twitter for breaking stories and campaigns throughout the day. Need a job? Visit adnewsjobs.com.au.