Superfund Australian Ethical's latest campaign is being run on new 100% recyclable billboard skins.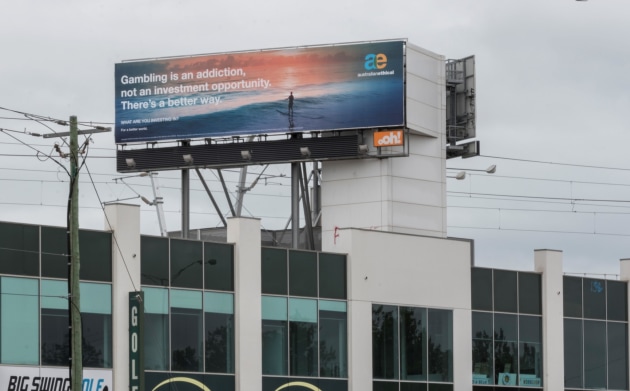 Australian Ethical has used 100% recyclable billboard skins made from an innovative material in its latest advertising campaign.
The new campaign is a collaborated between Ooh!, it's print subsidiary Cactus Imaging and Australian Ethical's media agency, Benedictus Media and creative agency DO Creative.
Once the campaign, which is running across locations in New South Wales and Victoria, is finished the billboard skin and mounting ropes used for the install will be sent to integrated recycling where it will be repurposed into products that are comparable substitutes for premium hardwood products.
Print specialist Cactus Imaging developed the billboards known as SmartSkins in conjunction with its parent company Ooh!media. Smartskins can be recycled into park benches, decking, bollards, fence posts and other high grade recycled polymer products.  
"There is an unmistakable need for greener Out-of-Home advertising solutions, and while in other international markets there are biodegradable products that are more environmentally friendly than PVC, these products were not viable for our market due to quality, price or a mixture of both," Cactus Imaging general manager Nigel Spicer said.
Allyson Lowbridge, chief customer officer at Australian Ethical, said the SmartSkins product aligns with the company's purpose of making a positive impact on the planet, people and animals.
"Our bold new brand campaign makes a vital point about the future of our planet, calling for all Australians to investigate where their money is invested and what they are supporting," she said.