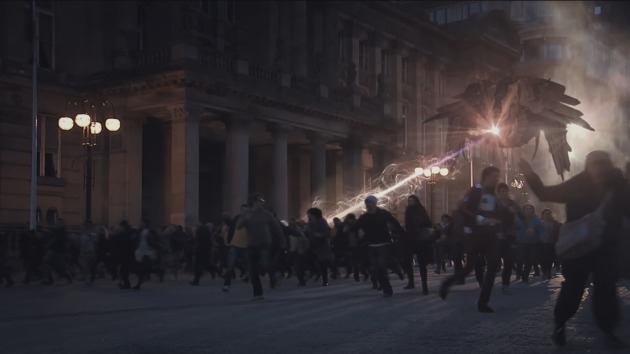 The Sydney agency produced a mean tweets inspired video.
Independent creative agency Five by Five Global has launched UK indie film Invasion Planet Earth into Australian and New Zealand, with a campaign titled The Film 2020 Deserves.
A low budget homage to science fiction classics, Invasion Planet Earth is a passion project brought to life after nearly twenty years of production by its maligned director.
Five by Five has launched the previously one-star reviewed film into Australia and New Zealand by embracing the movie for all its shortfallings and positioning it as an entertaining way to spend your Friday nights in isolation.
"Producing a film over 20 years is an achievement that deserves better than a pandemic-denying cinema release," says Five by Five Global managing director Matt Lawton.
"We've relished the opportunity to be able to share this passion project with other film buffs and work beyond a suitably tiny budget as a show of support."
Leveraging the film's charismatic one-man writer, director and editor Simon Cox, the Sydney agency produced a mean tweets inspired video where Cox reads out one-star reviews, and an explainer where he speaks about his often strained relationship with the many crowdfunded backers and supporters of the film.
There's also an influencer campaign in progress and the agency has produced a new local trailer, which parallels scenes from the film with the real world events of 2020, including fires, a plague and economic recession.
"Simon taught himself visual effects editing to see the job through and his committed approach is part of the charm of the movie and the reason an entire community was inspired to help see the film finished," says Lawton.
"With its rough edges, inconsistent ham acting and low budget special effects, you can't bear to look, but can't look away and it seemed to us to be a fitting project to support in a year of disastrous events that have made us laugh and cry, okay mainly cry."