At last year's Cannes Lions, the most awarded campaign of the entire festival of creativity was an outdoor activation.
McCann's Fearless Girl dominated the awards ceremony, taking home four Grand Prix, one in the coveted Titanium category, and 18 gongs overall.
The year 2017 marked a big year for the outdoor category at Cannes Lions, with most of the winning work going beyond static billboards and exploring the full potential of the medium.
From Australia, Marcel Sydney's work for Tiger Beer was one of the most awarded outdoor ads, alongside global work from Heinz, Twitter, Nike and Volkswagen.
Tiger Beer's work from Marcel
This year, outdoor campaigns from Clemenger, TBWA and The Monkeys are being thrown onto the global stage in hope of taking home gold.
Bruno Bertelli, president of the Cannes Lions jury for outdoor advertising, had a simple explanation for what drives award-winning campaigns in the category in 2017.
"Would I look up?" asked the global chief creative officer of Publicis Worldwide. "Would I give a shit?"
AdNews has delved deeper into what makes an award winning outdoor campaign and asked industry experts from BMF, Will O'Rourke, TBWA and APN Outdoor, Cannes Lions Australian representative, for their thoughts.
What makes an award winning outdoor campaign?
BMF deputy ECD Jen Speirs: Make it engaging. Make it simple. Make it something that people talk about in other channels. The best work for me doesn't feel like an add-on of another campaign. It's bespoke. The idea is at its best because it's outdoor. There's nowhere to hide, so I feel like it's one of the hardest channels to get right. But when you do, it's not just hard to ignore – it can have an impact that extends well beyond outdoor.
Will O'Rourke EP and head of projects Josh Mullins: We were fortunate to pick up an Outdoor Grand Prix for ANZ GAYTMs in 2014 with our partners at TBWA\Melbourne, ANZ and our experiential directors from The Glue Society. If you look at the Grand Prix handed out since then you'll also see Shot on an iPhone 6 (Apple, 2015), Brewtroleum (DB Breweries, 2016), Hashtag Billboards (Twitter, 2017) and Fearless Girl (State Street Global Advisors, 2017). Primarily there is a very strong idea that is easy to understand, and can hook an audience in second or two. Secondly, there is the ability for that idea to stick with you. And finally beautiful execution.
APN Outdoor general manager, marketing Charlotte Valente: Cannes Lions place the Outdoor Lions Award in their communication category, next to Film, Radio & Audio, Print & Publishing, Design and Mobile. This category centres on "the big creative idea – where campaigns come to life brilliantly through people, partnerships and processes. Great outdoor ad campaigns, of course, satisfy the client's needs in a direct fashion, but that is only part of the story. Think of the creation of a great campaign as a holistic creative process, a process that meets all of the client's strategic needs and uses the out-of-home medium to create meaningful engagement with people in their everyday lives.
When done well, outdoor advertising delivers remarkable impact and remarkable results. This year in Cannes, the award-winning outdoor campaigns will be those that take their client's message, examine the tools at their disposal and employ a process that prioritises effective and creative communication with their audience above all else.
TBWA creative director Misha McDonald: Something that makes every jury member think the same thing 'I wish I'd done that'.
Heinz's 'Pass the Heinz' campaign won top honours at Cannes Lions in 2017
Why are outdoor ads an effective medium for creativity?
JS: You have to work really hard in outdoor to successfully interrupt people on their way from A to B. You're not even just competing with other content – you're competing with traffic, buses, cute dogs, interesting people – literally anything else that people are paying attention to. And therein lies the opportunity. Your creative has to cut-through so much stuff, and you have so very little space and time to do it.
JM: You have this long to share something memorable.
CV: In a lot of cases, an outdoor ad has just three seconds to get noticed. That is less time than it takes you to read this single line. This is the simple reasoning behind outdoor being such an incredible vehicle for creativity: the limitations imposed by the format demand impact delivered through simple, clear and remarkable messages. There are a lot of "rules" about what to do and not do when creating outdoor advertising: the size of the logo, the length of the copy, the size of the fonts, the size and placement of images. Unforgettable outdoor ads, of course, cover the basics of legibility in the interest of the client, but they also find new and innovative ways to work around the boundaries set before them and create something truly memorable.
MM: Outdoor used to be analogue. Then it went digital. Now it's almost self-aware. But a 24 sheeter can still deliver the knockout blow. Outdoor has gone from just standing out – to being outstanding.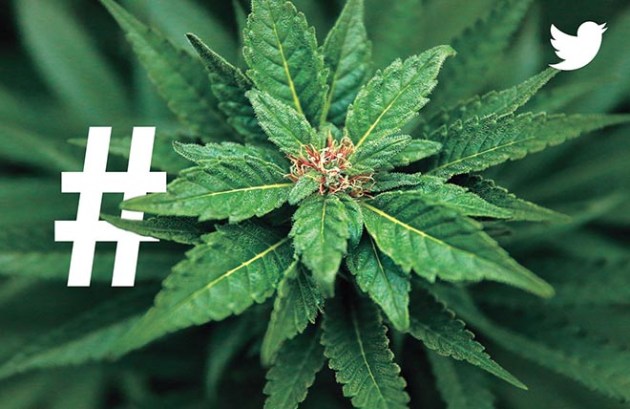 One of the billboard images from Twitter's outdoor work in 2017
What does being a Cannes Lions  judge mean to you?
JS: I feel privileged, I feel like I've got a massive amount of work ahead of me – so I also feel exhausted in advance. I've done quite a bit of judging, but this is my first time judging at Cannes. And, well, it's Cannes!! So many people have put so much into getting their work on the table, so there's such a sense of responsibility to get it right. I'm also really excited about meeting the rest of the jury, seeing all the work – and enjoying the odd glass of good wine.
JM: I feel honoured to be judging. I hope I can add some value honing in on projects that are worthy of recognition and learn from the experience. I think as we vie for people's attention more now than even three years ago a simple core idea well-crafted is as important as it's ever been.
MM: It means a lot.
Have something to say on this? Share your views in the comments section below. Or if you have a news story or tip-off, drop us a line at adnews@yaffa.com.au
Sign up to the AdNews newsletter, like us on Facebook or follow us on Twitter for breaking stories and campaigns throughout the day.