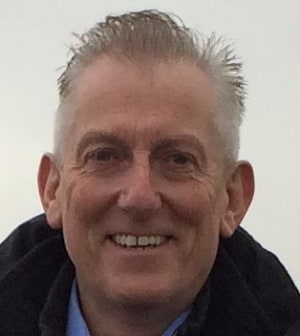 As 2021 dawns, the world looks forward, secure in the knowledge that better times lie ahead. It can't be as bad as 2020 they say. An indominatable spirit is common to both British and Australian culture.
It is not easy to maintain though, at a time when positivity can mean a good attitude to one person and a disappointing test result to another. Prime Minister Boris Johnson warned for the need to be realistic over the coming weeks and given his propensity for quoting Sir Winston Churchill it appears that he feels that "the darkest hour is just before dawn". 
Some of history's most successful advertising strategies have been modelled on contagions so this is an industry that understands viral reach and impact. As COVID continues to evolve, advertising continues to be steady, and pandemic aside, the New Year heralded some areas of good news in retail. Supermarkets enjoyed their best Christmas profits and telecommunications weren't far behind. In fact, a 2020 profit turnaround at Marks and Spencer created sufficient commercial headroom for them to bid for the beleaguered Jaeger high street clothing brand.
Meanwhile, a late French onslaught on the port of Dover appeared as a catalyst for final Brexit negotiations, and when New Year's Day came around, the long-awaited trade disruption at the border failed to materialise. As a bit of a fizzer it was socially reflective of the British Christmas and New Year.
Just as Australia's 2020 travel ban and border closures have managed the virus, by contrast freedom of movement across borders is regarded by the EU as a fundamental human right.
Consequently, UK inbound tourism continued to boom later into 2020 as Christmas shoppers tried to beat tax changes and sun-seeking Brits flew out to Africa, India the Middle East and the Caribbean. London's Heathrow Airport "only" processed 22 million travellers for the year. This January, it's not just multi- millionaire footballers feeling a hangover as tragically coronavirus deaths spiralled.
In news just in, the newly independent Britain has announced "Australian-style" quarantine measures on arrival and a reported 100,000 "UK Citizens" are in a race against time to get back from African Safaris, and the sun of Dubai, Rio, Barbados and Mauritius.
History tells us that, just like us, viruses always evolve to survive. But until the danger passes most consider it prudent to follow the government advice and stay home and keep their distance for now.
Given such a captive audience, Travel industry advertisers offered escapism to offset disappointing TV content which failed to show up to fill the entertainment void. While many felt that TV had died as another casualty of the pandemic, Channel 4 saw an opportunity to accelerate their streaming strategy. Meanwhile the BBC responded to their Royal Charter mandate to educate and inform housebound children through social isolation. Perhaps we can return to entertainment, the third element of the Charter, once the roaring '20s take hold.
This week "a top City of London firm" was quoted as saying that pension funds and investors are expecting a $300 Billion boost once the dust has settled on Brexit and COVID.
Bloomberg talked of a "double dose of good news" as the FTSE index bounced back. So far, the recovery is patchy, so while no-one is buying a new car in lockdown, puppy sales are off the scale. Although oil sales have collapsed reports say that the average pampered pooch costs $75,000 a year to run.
The same strength of optimism was reflected in the Melbourne and Hong Kong boardrooms of AIA Life Insurance when they paid $650M for football shirt sponsorship of Tottenham Hotspur.
Clearly, they have big plans for forward UK trade and this Premier League exposure clearly states their intent. And last week a David and Goliath good news story emerged as Spurs played in the FA Cup against Marine, a non-league side. It was TV gold when the BBC featured local garbage collectors and plumbers pitted against multi-millionaire premier league players while neighbours looked on from their back gardens. You just can't buy that kind of sponsorship exposure.
Looking ahead to 2021, the Australian High Commissioner in London, George Brandis talked of the Government plan "to create new jobs, so employment and businesses can come back…stronger and more resilient."
"An ambitious and comprehensive free-trade agreement with  the UK" is soon to be implemented "to energise our economies and back businesses to create more jobs in both our countries". 
When Qantas and British Airways reopen the Kangaroo Route, they are likely to find enormous latent demand. The roaring '20s is tipped to create a massive boom in bi-lateral trade in products and services …