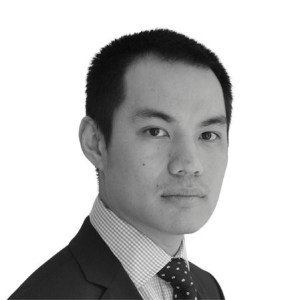 Ivan Giang is customer success operations manager at PubMatic.
Google's announcement that its Chrome browser will no longer support third party cookies was the final nail in the coffin for old-school ad tech. The cookie which has been around since the birth of the internet, has been pivotal to the development of the digital advertising ecosystem creating scale and targeting opportunities never before seen in advertising. Although it played a fundamental role in the online advertising ecosystem by enabling advertisers, publishers, and tech companies to identify online consumers, it was a far from perfect solution with problems such as cookie churn, ad-blocking software and the increasing prevalence of privacy concerns and regulations. It is clear that the time has come to part ways with the cookie and move onto bigger and better things.
In a world without third-party cookies, solutions such as PubMatic's Identity Hub will be a crucial tool for any player in the programmatic ecosystem. A quick primer on what it is, Identity hub is an ID-agnostic identity management layer that works to boost a publishers' programmatic monetization efforts by extending Prebid's open source User ID module. It enables publishers and buyers to transact programmatically using their preferred identity providers. So even when third-party cookies are phased out, if a publisher is using Identity Hub buyers are able to recognise that publisher's audience and bid more on its inventory through multiple IDs supported for each ad impression - maximising publisher revenue and buyer campaign performance.
PubMatic has partnered with identity providers to help publishers and demand partners navigate the rapidly evolving identity landscape and evaluate the emerging solutions as the ad tech ecosystem evolves, while ensuring user privacy and user choice. Currently, Identity Hub supports major partner IDs like LiveRamp's IDL and ATS solutions, The Trade Desk Unified ID, the Criteo ID and ID5. PubMatic is constantly adding new ID partners to provide the most comprehensive solution in the market.
The recent addition of LiveRamp to the Identity Hub roster means publishers can implement LiveRamp's Authenticated Traffic Solution, seamlessly connecting their inventory with LiveRamp's universal IDs to identify customers across web, app and connected tv.
The global integration, accessible via Identity Hub, is another step in delivering high performance to demand-side platforms and advertisers without a reliance on third-party cookies. This marks further momentum in PubMatic's mission to bring superior revenue to publishers and enable advertisers to increase ROI by reaching and engaging their target audiences in brand-safe, premium environments at scale.
This article was brought to you by PubMatic.