Nicolas Mendel, Head of Performance at Ogilvy Australia, and John Harding-Easson, Head of Social at Ogilvy PR
A share price tumble, declining ad revenue and stagnant audience growth. Meta's recent 2021 earnings report doesn't show much evidence of the great reset that Zuck hoped for when he heralded in the metaverse and rebadged Facebook's umbrella business.
Apple is also a major source of discontent, with Meta forecasting a loss of $US10 billion in 2022 as a result of Apple's privacy protection changes.
In case you missed it, Apple introduced new permission requests last year that require users to opt-in to their activities being tracked by apps and websites. Since the update was introduced, as few as 15% of US-based iOS users have opted in to tracking (https://www.flurry.com/blog/ios-14-5-opt-in-rate-idfa-app-tracking-transparency-weekly/). Google also plans to phase out third-party cookies in 2023.
The move away from a hyper-personalised experience, where advertisers crawl every possible data input, is positive. Rather than focus on what marketers lose – let's focus on where to from here for social marketing:
A cookie-free future – In the short-term, marketers can rely on third-party tracking tools such as Google Analytics and UTM tags. However, next year's cookie-free digital landscape will force them to find alternative tracking methods. In the long-term, they should reset their reliance on data and focus on communications that deliver impactful stories.
Get your house in order – Review your marketing tech stack and deploy new measurement solutions that aren't as dependent on third-party tracking. Marketing mix modelling is one to consider. On Facebook, make sure you integrate the Conversions API. This allows marketers to send web events directly to Facebook. And verify your domain on Facebook Ads Manager to better measure conversion events.  
First-party focus – Rethink your acquisition funnel. As we become more reliant on contextual and affinity based targeting on social, building your first-party data pools will be vital. For example, could you gauge audience intent via form capture or build retargeting pools based on clicks via your email newsletter? Successful marketers will create integrated online experiences, while investing in collecting, storing, and segmenting first-party data. Value, not volume, is the currency here.
Simpler customer journeys – Moving away from complex cross-platform journeys should be the first priority as they will be harder to measure. Instead, simplify the social experience. Leverage in-platform experiences that increase brand preference and indirectly grow business value. The growth of social commerce through Instagram Shop and in-platform lead generation ads enables seamless and measurable lower funnel activity.
Think value, not volume – As a creative network, we see an opportunity for brands to put more focus on stories and experiences that nurture long-term relationships with customers. First-party data capture must be a value exchange. Consider how your social content creates value for your audience, and builds your brand, as part of the customer journey.
New ways of measuring success – The iOS change forces us to think about communication and media strategies that focus on long-term brand impact rather than only short-term direct response strategies. Marketers should look at online and offline growth, brand lift and ad recall.
Experiment with earned creativity – Earned influence is an effective approach to achieving targeted reach on social. Partner with micro and macro content creators who have built a following around a unique passion point or interest. Delve into the Minorstream and segment your audience into sub-cultures that you can use to identify communities of value online.
The way markets track audiences is changing drastically as the volume of data that platforms are allowed to capture shrinks. Ogilvy estimates just 30% of website audiences and activities will be accurately tracked in future.
Striking the right balance between protecting privacy while delivering a customised user experience will be the biggest challenge of 2022. It might well be the end of the tracking party, but after the initial inconvenience this will be positive for advertisers, brands and ultimately consumers, bringing greater transparency to how consumer data is used online.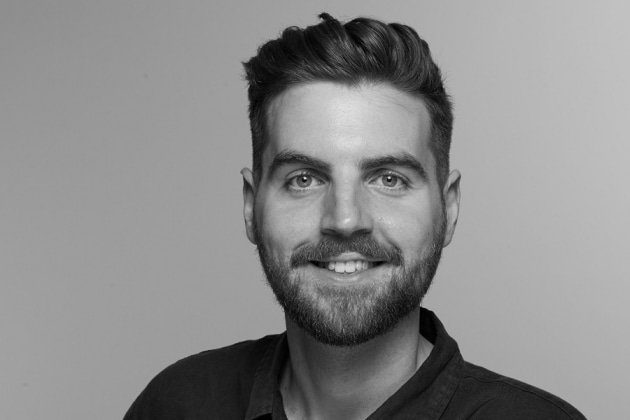 John Harding-Easson, Head of Social at Ogilvy PR