Our Young Guns profile takes a weekly look at some of the young talent across the advertising, ad tech, marketing and media sector in Australia. It aims to shed light on the varying roles, people and companies across the buzzing industry.
Today we speak to MediaCom Sydney biddable director Ryan Goldsworthy.
How long have you been in the industry?
Four and half years.
Duration in current role/time at the company: 
10 months – fresh as a daisy.
What were you doing before this job and how did you get this gig?
I ran the engine room of an indie agency in Brisbane. I was their head of performance and was responsible for a department with five team managers and 40 people.
Define your job in one word:
Riveting.
What were your real and cliché expectations of working in the industry?
I haven't seen Mad Men so my expectations weren't ridiculous (or dated…). If anything, I expected corporate wear, and corporate management.
How does the reality match up?
Despite being part of the behemoth that is WPP AUNZ, there's far more freedom than I expected - to create, to challenge. As for corporate wear, I've worn a suit twice.
How would you describe what the company does and what does your role involve?
We meticulously scrutinise the media options available to our clients and help them make the best decisions for their marketing dollars. My role involves getting as much value as possible from our media partners, and making sure we don't get stuck rinsing and repeating – there's always room for growth. I'm also a MediaCom culture captain, and I get to drive a range of initiatives from Wellness Week to ping pong competitions and movie nights to yoga classes. It's all about work life integration.

Best thing about the industry you work in:
The minds of those around me – the people I work with right now are the most inspiring, helpful, and enthusiastic bunch I've ever had the privilege to be around and learn from.
Any major hard learnings in the job so far?
Finding specialist talent is very difficult and takes time.
If you had to switch over to another department, which would it be?
I haven't done all I want to in this department yet, so I'm not going anywhere!
What's exciting you about the industry right now?
Clients have harvested mountains of data for years, and GDPR shocked the big players into exactly what they own and how they can use it (safely). We're seeing more of what has been promised for years – one-to-one conversations at scale and tailored messaging to keep consumers happy and engaged. It's about to get really interesting.
What concerns you about the industry and its future?
As specialist talent is difficult to find, if more advertisers move to in-house and snap up the talent, it will lower the average skill set of the industry or move jobs offshore. Centralisation is powerful.
Who's your right hand person?
Everyone knows Sam Russell, right? He guides and backs me every single day.
And your almighty mentor that you hope to dethrone?
I'm yet to secure a mentor in this new role – actively looking!
Career-wise, where do you see yourself in 2020 and how do you plan on getting there?
I'm all about creating opportunity, and love exploring beyond my JD. My professional mantra helps me to carve a path that creates value for me and my company – I've lived by the idea that your next position or promotion should be one that doesn't yet exist.
What is the elephant in the room?
The thing that no one is talking about – but they should be. Are there any elephants left? They must be pretty small. Our industry has been held under a super-powered microscope for a while now, and everything is out in the open and happily discussed.
If there's one thing we need to address together is where people are going to magically appear from if the 457 visa regulations aren't adjusted. Our industry is teeming with valuable applicants from all over the world that we unfortunately can't work with, and our universities do an atrocious job of preparing or even interesting students in media & advertising.
Where do you turn for inspiration?
My fiancé, yoga practice, Medium, motivational podcasts, autobiographies…. I rarely go a day without feeling inspired.
Tell us one thing people at work don't know about you?
I do a Friday morning DJ set on Facebook Live to kickstart the weekend.
Favourite advert is:
Spotify's tongue-in-cheek, highly relevant, localised, and driven-by-data campaigns that come out each year are a great example of where numbers can be the heroes in advertising. The Aussie campaigns were on point, with references to smashed avo, bush doofs, bogans and bin chickens.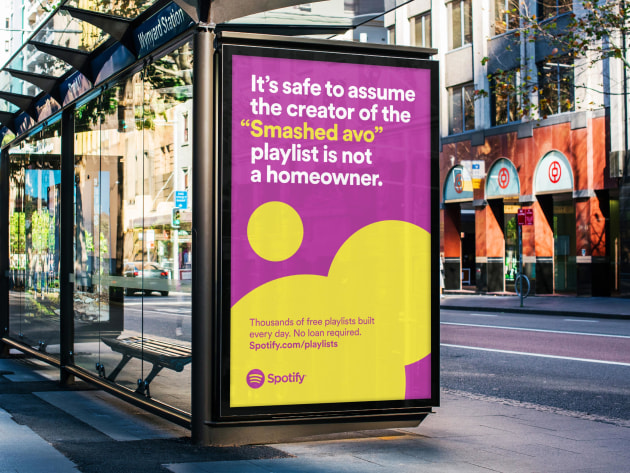 What's your personal motto?
Get Sh*t Done.
I got into advertising because:
Where I started, I had the chance to help small business owners achieve their goals. As my career grew, so too did my aspirations, and now I help mega clients achieve their goals. At the end of the day they're all people who I can help.
If I wasn't doing this for a living, I'd be:
I loved my years in hospitality, all over the world. The pace, the clientele, the fun. There's loads of similarities to media and advertising, for instance, the hours.
Have something to say on this? Share your views in the comments section below. Or if you have a news story or tip-off, drop us a line at adnews@yaffa.com.au
Sign up to the AdNews newsletter, like us on Facebook or follow us on Twitter for breaking stories and campaigns throughout the day.