It's four months since Telstra hit screens with its revitalised tech-inspired new brand positioning, which the telco's CMO Joe Pollard said was the "most successful ever" ad campaign in its history. Now, the business is back with its festive ad celebrating the connection that technology creates between friends and families.
We took five with Justin Drape, the co-founder and chief creative officer of Telstra's creative agency of record, The Monkeys.
Q: How soon along your magic/new brand vibe journey with Telstra did you start planning the Christmas ad?
JD: The new brand work was received exceptionally well by audiences so the Telstra team was keen for us to continue with stories that explored the magic of technology and what it enables people to do and how it makes them feel.
Q: How would you describe what you have done in this ad?
JD: It's a lyrical ad that celebrates the magic moments surrounding Christmas and how people around the country and the world cherish this time together when they can connect with family and friends. 
Q: What do you want people to think and feel when they watch it?
JD: The joint team, Telstra and the Monkeys, wanted to capture a snapshot of people coming together for their annual rituals and traditions that occur during the festive season and highlight that this is a magical time for most people. Hopefully they will be moved by what they see and hear on screen.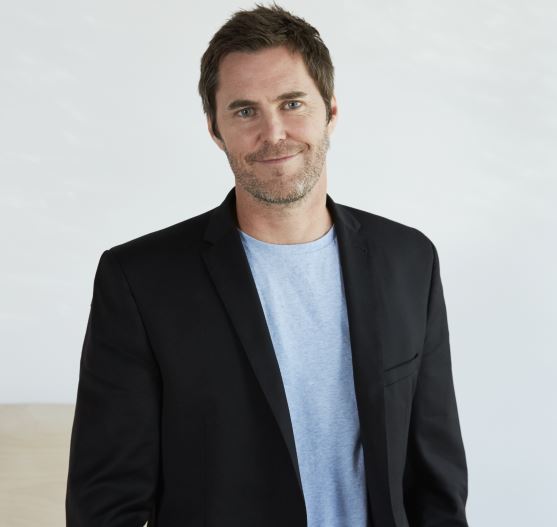 Justin Drape
Q: What was your favourite part of the whole process?
JD: I always enjoy the writing process with the team(s). Once we have the idea and objective of the project agreed upon it then requires a lot of perseverance and passion to continue exploring the innumerable ways you can bring the idea to life until, finally, we arrive at a place where we're happy with the script. 
I enjoyed seeing the way that director Stephen Carroll brought the words to life. When you're dealing with the notion of magic and technology together in a script it can be interpreted in so many different ways. I think he and director of photography  Stefan Duscio brought a wonderful sense of beauty to the lyrical style of the ad. 
It was also fun to work with many of the young, Australian artists and actors continuing the story, including visual artist Jessica Bush and music act Flight Facilities.
Q: How closely do you keep an eye on consumer reaction straight after the ad airs?
JD: The team at Telstra has clear expectations for each ad and are extremely interested to know how it's resonating with customers, so they update us with all of the information they receive to let us know how it's going. 
Q: How hard is it to pick that exact 'right' emotive moment?
JD: We had a few scenes that didn't make the cut but, thankfully, Joe Pollard and Telstra Executive Director, Retail Marketing, Jeremy Nicolas, focused on making sure the overall story aligned with their vision and objectives.
Q: Christmas naturally has close links with 'magic', so did this make for a perfect ad/brand brief?
JD: It was certainly a clear brief. It encouraged the teams to explore magic moments that happen this time of year and everybody was happy when we arrived at – Give the gift of connection this Christmas. That's a story I'd like to tell every year.
What do you think of the new Christmas ad above? Comment below and let us know.
Need a refresh? Check out The Magic of Technology ad below:
Have something to say on this? Share your views in the comments section below. Or if you have a news story or tip-off, drop us a line at adnews@yaffa.com.au
Sign up to the AdNews newsletter, like us on Facebook or follow us on Twitter for breaking stories and campaigns throughout the day.