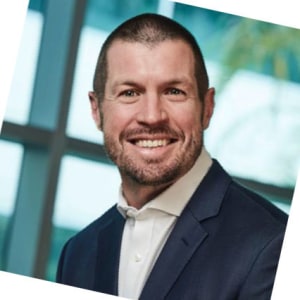 Dan Stinton, managing director, The Guardian Australia, made the following opening statement to Senate inquiry into the bargaining code designed to make Google and Facebook pay publishers for news:
The full text: 
Thanks to the committee for inviting us to appear this morning.

• I would like to start by acknowledging the outstanding work that Rod Sims and the Digital Platforms Branch at the ACCC have carried out, first with the groundbreaking 18-month long Digital Platforms Inquiry and subsequent development of the bargaining code.

• Contrary to what some have claimed, this process has involved extensive consultation with industry and deep analysis of the digital advertising market. It's resulted in a considered code that is a pragmatic way to facilitate fair negotiation between Australian news publishers and the digital platforms.

• If this code becomes law it will provide the necessary dynamics to facilitate commercial agreements with Google and Facebook, which will result in us employing more journalists here in Australia covering issues of national importance, which is obviously the intent.

• We believe the code will also facilitate commercial agreements for smaller publishers - indeed anyone earning as little as $150K per year - which will contribute to ensuring that more news sources emerge to add to Australia's concentrated media landscape.

• A dominant theme from those objecting to the code is the notion that forcing platforms to pay for the benefit they receive from publisher content will somehow undermine the principles of an open internet.

• Many of these submissions were either from people on the Google payroll or organisations that were lobbied by the platforms and dependent on their traffic.

• But setting that aside, opponents of the code are defending an open internet that ceased to exist years ago and has instead become dominated by a small number of very large US tech companies.

• In fact Google and Facebook are the internet for most Australians, or at least the key gateway to it, with Google having a monthly audience of 19 million and Facebook of 17 million, according to the ACCC's final report. Where people go online is largely determined by these two companies' algorithms. These algorithms remain opaque despite their central role in the news and information people see, as well as the digital economy. This makes them 'unavoidable trading partners' for news publishers, to use the language of the ACCC.

• The Minimum Standards in the code require the platforms to give at least 14 days notice to publishers of material changes to their algorithms. That is a welcome step in the direction of mitigating the impact of these decisions - currently made in secret in Silicon Valley. There is nothing to prevent Google making their decision public and available to all, which would also be a welcome step.

• There are, however, two main reasons why news publishers and our content should be treated differently by the platforms.

• Firstly, as I hope is obvious to everyone on the committee, journalism is a public good. Just imagine trying to navigate the challenges of last year without news publishers informing the public about the bushfires or pandemic, and instead being reliant on the misinformation that is so prevalent on fringe websites, YouTube social media.

• I acknowledge the difficulty of moderating such large volumes of spurious content, but surely the best antidote is ensuring the public has access to fact-based journalism. This is what makes Google's so-called 'experiments' throttling access to news content so dangerous. Yet the business model that funds this important journalism has been fundamentally undermined by the substantial market power of Google and Facebook.

• Which brings me to the second reason why the digital platforms should pay publishers for the benefit they receive from our content, and that is due to a market failure where the platforms compete with us in the digital advertising market in a way that they don't with other content or businesses that they link to.

• According to the ACCC, Google and Facebook have a combined market share of the digital advertising market of 81%, up from 73% a year earlier, leaving just 19% for publishers to scrap over. As a result Google made $4.3b in advertising revenue in 2019, while Facebook made $0.7 billion, and it is our journalism that provides some of the main benefits that allows Google and Facebook to grow their business.

• So what are those benefits?

• Firstly, our content drives engagement on Google and Facebook properties. As the ACCC found, there is tremendous benefit in aggregating news and information, both as a huge well of attention to deliver advertising, but also in creating user trust in these platforms. This is evidenced by the fact that we and most other publishers have commercial agreements with other news aggregators - large and small - that do not enjoy the substantial market power of Google and Facebook.

• Secondly, Google and Facebook collect troves of consumer data from consumer engagement with our content on their products and also from publisher use of platform tech on our own websites. This data is used to power their respective targeted advertising businesses. Putting aside the significant privacy concerns from the harvesting of this data - and it's worth noting that the ACCC has ongoing legal action against both Google and Facebook for misleading customers about its collection - it's clear that data has value, and yet publishers receive no compensation.

• Third, almost all publishers use Google's leading advertising technology to power their digital advertising. Every time you visit a publisher website, Google's tech is almost always responsible for the advertising you see - yet we do not have a complete picture of the fees Google earns from their control of the digital advertising supply chain. This makes it impossible to know whether we are getting a fair deal.

• Just imagine running a business with this much power - the digital platforms aggregate our content to drive engagement on their products, determine how much traffic they send us with completely opaque algorithms, and then collect advertising revenue and data from consumers who visit our websites to power their targeted advertising businesses.

• The news media bargaining code will be a world-leading effort to help level this distorted playing field, and give news publishers a fair crack at receiving fair compensation for the value our content delivers.
--


Have something to say on this? Share your views in the comments section below. Or if you have a news story or tip-off, drop us a line at adnews@yaffa.com.au
Sign up to the AdNews newsletter, like us on Facebook or follow us on Twitter for breaking stories and campaigns throughout the day.