This first appeared in the AdNews February 2019 magazine and is part of our in-depth features section. Support AdNews by subscribing here.
Despite global pitches, lower margins and procurement pressures on agencies there's an overall consensus that creativity will always reign supreme. You only have to look to our front cover to see the power creativity holds.
"The media model is fu*ked. They had to beg me to take this role," one media agency CEO told AdNews in the secrecy of a dimly lit Sydney pub. When asked why she accepted the job if she didn't think the media agency model was sustainable, she smirked and said: "I like a challenge".
It's an admission that some would find surprising — that a CEO would have so little confidence in their own industry — but it has been said dozens of times over the years.
Clients in–housing services once owned by agencies, market consolidation, and wavering performance could paint a bleak picture of the agency landscape, but there are bright spots at the forefront. There are the passionate people who live and breathe adland and the power of creativity within media and creative agencies, which proves good ideas are still a powerful currency.
No more glory days
In the past, legacy agencies and large holding companies have reigned supreme over smaller, independent shops. Big agency names meant big budgets and in an industry ruled by costly media like TV and radio, there was no competing with the giants. Holding groups built their businesses around making high production value ads and volume media buying, acquiring smaller agencies and building global empires in the process.
They enjoyed weighted margins, long lunches and the luxury of being able to reach 80% of the population by putting an ad block across Nine, Ten and Seven. That was until the Goliaths of the industry met their Davids and the digital era arrived on the scene with players like Facebook and Google disrupting their reign. Size and scale were no longer the secrets to success as online advertising took over and the industry became beholden to the digital duopoly.
TV advertising started to decline and media plans, that once included just three channels, exploded. Brands realised they no longer needed big budgets and months of billable creative hours to reach people and started demanding more content, in a shorter time line, for less money.
The holding companies that once lapped up the rivers of gold started losing business to smaller shops and struggled to keep up. Clients became frustrated and brands like P&G and Unilever that are considered two of the world's biggest advertisers, began slashing millions from their marketing budgets, taking media in–house and halving the number of agencies they worked with.
Zero–based budgeting also arrived, striking fear into the hearts of agencies. The FMCG behemoths set an example for smaller brands to explore new opportunities. Locally, Foxtel, CUB, Optus and Flight Centre have taken either their creative or media in–house while corporate giants like Optus and Suncorp have consolidated their agency rosters.
Clients have become fed up, no longer dazzled by the names and legacies of David Ogilvy and Maurice Saatchi. In some cases, they are pivoting faster than their agencies and beginning to dictate the model themselves.
An Australian marketer shared an anecdote that they believed represented the challenges with holding companies; the client requested a meeting with the agency, which took the agency three weeks and five rounds of internal checks to get travel approved for the team to attend. By the time the final nod came through, the client had not only cancelled the meeting, but also placed the project with another firm.
CEO Martin Sorrell's sudden departure from WPP last year appears to have coincided with what is becoming a seismic shift in the way holding companies are beginning to act. In a bid to reshape their business models and regain momentum, they are collapsing P&Ls, reducing staff and amalgamating internal brands. As a result, WPP has merged some of its renowned agencies, including Y&R and JWT, with digital shops VML and Wunderman, respectively.
It's been a tumultuous 18 months for WPP, with a string of losses including its biggest global client Ford, and significant leadership changes in the local market. It's now forging ahead by consolidating its portfolio and bolting its agencies together.
Take the recent mega merger between VML and Y&R as an indication of how agencies are responding to the new world order. Y&R is one of the well–known agency names across the globe, but in recent years has become a shell of itself. Digital shop VML has burgeoned to become a serious force in advertising, once only operating as a sub–brand of Y&R. Execs tell tales of when they were just viewed as tech geeks and shoved in the corner, but the tides have turned and now the two have come together to create VMLY&R, with VML leadership placed at the helm in most markets.
The formation of VMLY&R, as well as Wunderman Thompson, proves the legacy agencies don't hold the clout they once did and the merging of the two indicate more changes to come at some of the most famed names: Ogilvy, Clemenger, Leo Burnett and more.
The quest for profit over client value has caused a downfall, but the holding groups are finally shifting strategy. Talk of more client–focused super–teams or 'horizontality' is growing, with multiple agencies integrated to work to one P&L in a bid to service global brands.
Exploring new models
Another result of merging of multiple agencies is the creation of super–agencies, such as WPP's Superunion, formed in 2018 as five consultancy businesses were bolted together. The idea of consolidating multiple specialties to create one offering is something Bastion Collective founder, Jack Watts, believes we'll see a lot more of in the future.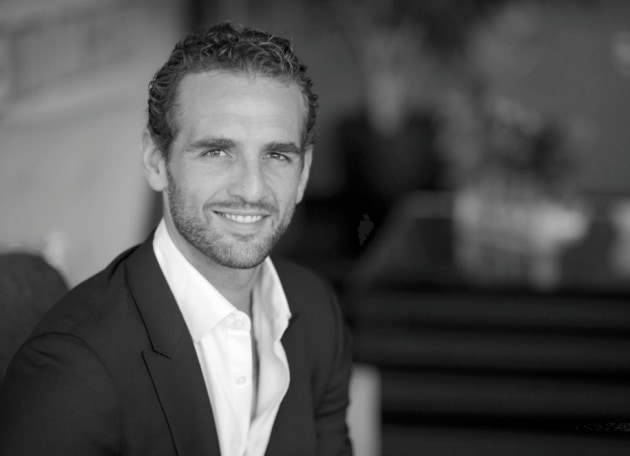 Jack Watts
Watts, who has been building his own holding company for the last 10 years, predicts the big groups will eventually have reduced mega creative, media, PR, digital and production offerings, that can be pulled together to service brands globally.
"The future of the agency model is a hybrid between the integrated services, scale and reach of the big agencies and the personalised service and expertise of the small agencies. That's what clients want and that's why we have built Bastion Collective," Watts said.
"There is no way the big holding groups can deliver a truly integrated communications service to clients when their own agencies compete with each other. In two to five years' time, WPP, Publicis, Omnicom and Dentsu will be a handful of creative agencies instead of the five to 10 they have now.
"You'll see the big groups continue to consolidate so that their agencies are complementary, not competitive. This is why at Bastion Collective we only have one agency in each communications discipline."
In Australia, we've seen this start to take action with WPP pulling production out of its creative agencies and siphoning them into Hogarth.
Phil McDonald, who has experienced life within a holding company during his seven years at Y&R, as well as an indie having joined BCM in 2018, said agencies within larger groups are struggling.
"In a lot of instances, legacy global networks haven't been left holding much. They've given away a lot of their specialist skill sets to bolster other specialist brands within the portfolio," he explained.
"So, you're now sort of seeing that toothpaste getting stuffed back in the tube pretty quickly. The big networks have struggled to change. In fairness to them, they've had to keep delivering outdated KPIs. Therefore, they haven't had the financial permission to be able to change themselves quickly enough."
Return to the future: Reintegration of media
Clients are demanding simplification and more often than not, full service independents are the alternative.
When Bega pulled its media from legacy shop Carat and gave it to Thinkerbell it caused such a fuss even the national papers picked up the story. According to sources, the brand was so fed up with the service from a holding group level it held an independent–only pitch for the business.
The idea of media and creative coming back together isn't a new one. In fact, several independents will argue they've been doing it successfully for years, but industry experts saw it as a catalyst for more brands making the same move as they look to simplify their strategies.
If you look to the multinational groups, most are turning to more integrated media buying and creative offerings to their major clients. Others, like Dentsu Aegis Network, the owner of Carat, are going down the diversified services route — splitting out business units and layering them on top as additional expenses.
The idea of full service is a return to advertising's original state — the previous era in which media and creative agencies were under the one roof until major players, such as ad veteran Harold Mitchell, broke away from a full service advertising firm model.
While it was once seen as a moneymaker to split the two offerings, the reality is in most cases it's caused a fragmented marketing strategy.
Thinkerbell is currently recruiting more full service clients, and managing partner, Margie Reid, who previously worked at Omnicom's OMD, said there's an appetite for something different to the big holding groups as mid–size clients feel as if they aren't being looked after.
"There's a lot of frustration around transparency and there's also a feeling that clients are being shoehorned into the diversified services that agencies are offering," Reid said.
"The question remains, is another agency being recommended because of a revenue opportunity or are they actually going to deliver on a business challenge?"
The benefit of a full-service offering means the agency operates as one P&L and there are no land grabs for pieces of work. However, holding groups aren't set up to facilitate this model.
This first appeared in print
Take a group like Omnicom that has creative juggernauts like TBWA and DDB, but also successful media agency groups, including OMD and PHD. If one of the creative agencies is interested in expanding into media capabilities, it's tasked with doing so without being seen to cannibalise the wider Omnicom portfolio.
AdNews is aware of instances of terse exchanges within groups when the creative agency wanted to move in on the media agency's turf. In one case, a local tiff escalated and the global CEO ruled in the creative agency's favour. However, the client was sick of the fighting so scrapped the idea altogether.
Reid, having experience within larger holding companies, has seen media agencies attempt to move into creative and vice versa, roadblocked in the process.
Having spent most of his career on the client side at Unilever, GroupM CEO, Mark Lollback, said he's experienced the bickering, fighting and land grabs that happen between agencies. He said the reintegrated model, operating on one P&L, overcomes this sort of behaviour.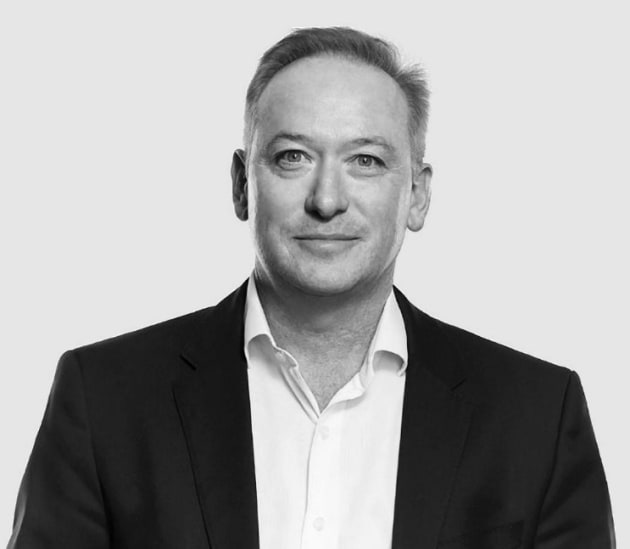 Mark Lollback
While he believes the Thinkerbell/Bega win was over–hyped, he said if he were to return to the client side, having previously led the marketing team at McDonald's, he'd be exploring the various types of client service models, including full service.
"I predict we'll see clients testing different models rather than locking into one. If I was a client now, I'd identify the core bit of my business that needs stability, but outside of that, I'd test some projects and innovations," he said.
However, he added that other clients prefer to have friction between their agencies.
Procurement pressures and the ROI hurdle
One of the most disturbing trends in the industry is the disproportionate role and influence of procurement teams in the pitch process. This in turn can have a dramatic impact on agency models.
Research released by international consultancy, Mirren, found new revenue generated beyond incremental agency activity represented around 45% of an agency's business five years ago. Today, that figure is less than 20%. A key reason for the shift is the increased involvement of procurement teams in the pitch process, which is driving prices down and forcing agencies to compete on purely transactional levels, argued CEO of independent communications agency Daylight, Chris Gray.
He said procurement isn't looking for the smartest or the most creative agency. It is looking for the cheapest.
"Its KPIs are based on buying more for less. In almost all markets around the globe, procurement has become a new enemy. It is making life hell for agencies — and agencies are not responding well to the threat," he revealed.
Gray said procurement teams view agencies as "lambs to the slaughter" and have become experts at making agencies feel insecure in order to drive their prices down.
"Agencies need to stand up to procurement executives and stop being bullied. But, that does not seem to be happening quite yet," he said.
Omnicom CEO Peter Horgan described procurement as "weaponised cost cutting departments for which agencies were underprepared", but argued the bigger issue is proving ROI to clients. Until that is done, he said, agencies won't be recognised for their contribution and the industry will continue to be poorly remunerated.
"We're in a post–commoditised world where agencies are expected to skill–up in a far more complex landscape. In that environment, we're still on either an FTE or a commission basis, which for any service industry is the worst possible place you can be because there's no recognition of the value you bring to a client's business," Horgan said.
"We're probably a few years away from closing the loop on that model. Once we do that, we're able to have conversations with clients, and even boards, to push back on procurement. That will be a game–changer for agencies and the marketing function."
How legacy agencies get paid is also preventing them from being as nimble as clients now require. The traditional agency compensation model is largely based on long–term retainers, which were welcomed as they offer a stable source of income to the agency.
However, the model is also void of transparency and doesn't incentivise the agency to work quickly, instead rewarding them for the longer time it has spent to come up with and create an idea.
A study from ANA in 2017 on agency compensation revealed that valued–based compensation is on the rise, which is something TBWA CEO Paul Bradbury welcomes. His agency hopes to transition the majority of its clients, from just 30% right now, to this model in the next 24 months.
Bradbury argued that agencies must move to different compensation models if they want to avoid being overlooked in favour of smaller agencies operating on project, value–based models.
"The model is broken for average agencies and average networks," he said. "If you consider the carnage that's happening around the world, with the likes of WPP and other average agencies, it's those that have put client management before strategic and creative excellence which are suffering now."
McCann CEO Nicole Taylor said agencies as a whole haven't spent enough time trying to solve the model issue and haven't defended their worth.
Nicole Taylor
"Our current financial model is inspired by accountants and law firms. That in itself is a counter–intuitive approach to creativity and is just the opposite end of the spectrum to how we operate," she explained. "We adopted a model that makes no sense."
In some cases, agencies have bent over backwards and agreed to a margins they know won't be profitable long–term just for the clout of a big account or to please the global leadership team. That strategy quickly becomes a race to the bottom and IPG Mediabrands CEO Danny Bass said clients have come to realise that nothing in life comes free.
"If someone is willing to do the job at half the price or for free, then one of two things happen; the next three or four years of the contract, the client won't get what they want or that agency is making money to pay those staff another way," he said, alluding to non–transparent practices.
Horgan agreed the industry has cleaned up its act, but said there are still "ratbag agencies" ripping off clients. On the flipside, he said there are clients who have no interest in paying for the resource or expertise they access and that those two entities deserve each other.
"There are clients that will also pin agencies down on unsustainable media pricing and then put penalties in for the delivery of that unsustainable media pricing. That is not an agency model, and should not be covered by agent obligations. It is a principle model, encompassing enormous risk for the contracting entity. In other industries that risk would carry commensurate compensation, but our sector is still burdened by the confusion over function."
The downfall of global pitches
Mindshare Australia lost its biggest client this year when Amex shifted its $50 million media to UM. Not because it did anything wrong or wasn't delivering results — in fact the local marketer wanted to keep it on board — but because of a decision handed down by the global Amex leadership team. PHD faced a similar loss locally of GSK, which has a media spend of around $30 million, when it was globally aligned to Publicis.
One exec told the tale of winning a local slice of a global business, only for it be consolidated into a larger network in a bid to shave off some of the media fee.
Horgan said global pitches make a lot of sense for the networks, but on the domestic scene, don't always bring a lot of joy.
"Global pitches are without doubt a negative if they reflect non–commercial structures. They are not the sort of business you want to be going out of your way to chase," he said.
IPG Mediabrands and Omnicom are two networks that don't have a heavy weighting of global business, with local clients often understanding the nuances of the market. Often there's potential to negotiate a greater margin on a local client who understands how expensive CPMs are in Australia and the size of the market. In global pitches, Australia could be dictated to work on a margin that could be profitable in North America, but is unsustainable in this market.
IPG's Bass, who believes the industry needs to move past grief and into acceptance, said global pitches are the "new norm" and something agencies should get used to.
"The heady days of the 80s and 90s of the enormous margins and everything else have gone. It's as simple as that," he said.
"There needs to be an acceptance that you may never be as profitable as you one were. You may never have the margin you want, to be seen as powerful as you want to be, but you can still be incredible profitable. You can still have a margin, that compared to all other margins, is incredibly healthy."
Rockstar creative agencies
The sad truth in advertising is that more often than not the CEO will remember the name of their creative agency over their media agency. Creative agencies are still viewed as rockstars with what they do far more easily understood than a media agency. While creative agencies also face their own struggles, with more retainer work shifting to projects, it seems media can face more margin pressure.
Lollback said it comes down to exposure and creative agencies are rightly or wrongly given more credit because it's much easier to watch a 30–second clip then understand a digital transformation project.
"Media agencies basically do all the plumbing, which the CEO often doesn't see," he said.
Bass added that there's more work to be done in communicating the role of a media agency.
"Creative agencies have historically done the role of a suit very well. A client lead in a media agency is dealing with more than just running the account, whereas a suit in a creative agency manages just that relationship. We can learn from that," Bass said.
Where media agencies could be viewed as having the upper hand is in the digital transformation remit, with the more complex type of work allowing for greater margins. The legacy side of the business of media buying has reasonably modest margins, but the digital transformation work is more costly — so much so it has caught the eye of consultancies.
"If anything, I think we're cheap when you compare us with consultancies. We undervalue our services more than others," Lollback said.
Is creativity the answer?
The industry has become distracted in its mission to create faster, cheaper and more precise work, but there's an overall consensus that creativity is the answer – something that rings true to Clemenger BBDO and CEO Nick Garrett, with the statement serving as the agency's purpose.
While Garrett recognises the importance of clients and agencies extreme focus on building data capabilities, delivery systems and marketing efficiency, he argues that it doesn't matter how precise you are if the idea isn't good in the first place.
"The industry is talking about creating efficiencies and accuracy, which is absolutely essential, but they need to be talking more about the idea. The two conversations have to go hand in hand," he said.
"I use the analogy of a missile. Technology can make a missile fly faster, be more precise and reach a further destination; it can hit a brick of a building ten thousand miles away, but creativity isn't the delivery system, it's the payload. If we can hit the damn target, which we know we can, we need to make sure we hit it with something worthy and something that matters."
Garrett described the Nirvana for ad agencies as being able to deliver an end-to-end offering infused with creative thinking; something he doesn't think any agency has cracked across the globe.
"My sense is that successful agencies will be small, nimble and really, really good at one or two things. Or, they'll need to be able to offer end-to-end solutions to clients, which means they'll need scale. Being caught in the middle is not a place you'd want to be.
"The opportunity for agencies that I can see is that nobody globally has been able to combine being creatively excellent with really sophisticated capabilities to deliver end-to-end opportunities, and I think Australia is where a creatively focused end-to-end agency could exist and grow quickest.
"The challenge in this market currently is there is not enough energy and passion for great ideas. The exciting opportunity ahead is for our ideas to transform businesses beyond communication through internal culture, products, services and experiences."
Too many clients and agencies have lost sight of the big, creative idea and the industry is in need of recalibration; something that TBWA's Bradbury believes 2019 will deliver.
After five years being distracted by ad tech, programmatic and AI, the industry is moving back to focusing on brand building, platform ideas and creativity, according to Bradbury, reflecting a wider sentiment in the industry.
"The industry has been caught up in the data and digital technologies available, but there's a swing back to creativity coming from smart marketers," he said.
Our front cover from TBWA shows just that, with a bullet shaped like an award breaking through the skull of a robot.
It represents the power creativity holds in the battle against automation. 
Did you see our front cover for this issue? See: The changing agency model - TBWA design AdNews February cover
Have something to say on this? Share your views in the comments section below. Or if you have a news story or tip-off, drop us a line at adnews@yaffa.com.au
Sign up to the AdNews newsletter, like us on Facebook or follow us on Twitter for breaking stories and campaigns throughout the day.