This first appeared in the AdNews 2019 Annual edition. Subscribe here for your copy.
Rich with culture, internationally-acclaimed wines and some of Australia's finest food, Adelaide has a lot to offer. Tasked with showcasing these treasures to the rest of the world, the team at TBWA\Adelaide has come to play a pivotal role in enticing new and returning visitors to the state.
The agency opened its doors a year ago in July, following its South Australian Tourism Commission (SATC) win. Since then, it has grown in number, picked up several new clients, and continues to work collaboratively with TBWA\Melbourne.
While the initial account win happened via the Melbourne office, CEO Kimberlee Wells and chief creative officer (CCO) Paul Reardon made it a priority to service the business locally from Adelaide. They also spent time meeting and listening to the needs of marketers on the ground before determining what shape the TBWA\Adelaide office should take.
Additionally, there was demand for access to the TBWA international network. Particularly as SA brands look to expand into new markets or, as is the case with SATC and University of Adelaide, attract new international audiences to the state.
Subsequently, the agency model developed for TBWA\Adelaide brings together the best of local talent and multinational scale in the areas of creative and strategy.
Joe Godsell and James Siebert are the Adelaide office's first team members and have since been joined by Emily Sherwell, Erin Phillips and Hannah Furnell.
Joining as executive partner, Godsell heads up the Adelaide office and says hiring locally as well as bringing homegrown talent back to the city is one of the agency's key objectives.
"[Our objective is to] continue to grow, but at a speed that doesn't compromise our ability to deliver bold thinking and world-class partnership to all of our clients," Godsell says.
Siebert, an Adelaide native who had been working at TBWA\Melbourne for three years, put his hand up immediately when he learned the agency would be starting an office in his hometown. Likewise, Sherwell also jumped at the opportunity to return home after a decade of working in Sydney.
Joe Godsell - Executive Partner
For the agency, Godsell says having a local team and office space is "absolutely invaluable" as it enables both close proximity to the client and a local perspective, but he also notes the value of being able to work closely with the Melbourne office.
"To have a mixture of local knowledge and client contact on the ground here, matched with 130 people in Melbourne [and 13,000 around the globe], enables us to have quite a distinctive offer. Our world-class strategy, creative and production capabilities and our Disruption methodology presents a unique model to Adelaide, and it seems to be working well," Godsell says.
"We are fortunate that our offices are so culturally aligned. We don't consider geography as a barrier. We talk about disciplines rather than state divides. Technology helps us further close the gap, as does plane travel! We really don't feel the distance and neither do our clients."
Furnell is the most recent hire of the team. The designer, who previously worked within the network for TBWA\Manchester, works on the ground in tandem with the creative department based in Melbourne.
Aside from Furnell though, Godsell says creative will remain largely within the other office.
"It's currently working really well for a couple of reasons. Firstly having a large group of amazing creative thinkers bouncing ideas off each other works," he says.
"Also, particularly with tourism, that outsider point-of-view is invaluable in uncovering new insights and ideas. So, it's not something that we are immediately looking to change."
As the agency does expand, Godsell says it will be the client-facing roles they'll be looking to fill.
"We'll certainly keep growing business management, strategic and production roles over here," he says.
"These are the key roles that need to be in close proximity to clients' business but we will continue to learn from the market needs and respond accordingly."
SATC plays a crucial role as a founding client in the TBWA\Adelaide story. Together they have launched several campaigns already, including Five Days in a State of Wonder, Tell Us Where and one of the most talked about campaigns of the year, Don't Feel Sorry for Old Mate.
A huge advocate for the agency and its work, Brent Hill, executive director of marketing at SATC, recently told AdNews how proud he was of what the partnership had achieved so far.
"The guys based here in Adelaide do a really great job. They definitely deserve some credit as well for working with us on something like this," Hill said, following the release of the Old Mate sequel.
Since opening its doors with SATC, the agency has added the Superloop Adelaide 500 as a retained client and is working on numerous projects for clients including Sweat, DTTI, the University of Adelaide, Adelaide Oval, Royal Flying Doctor Service and more.
In true TBWA style, it is safe to say the agency has lived up to its reputation as The Disruption Company. With less than two years under its belt, TBWA\Adelaide has well and truly found its feet.
"We've come in quietly, confidently, done a good job," Godsell says.
"The results are speaking for themselves, and we'll continue to do that." 
James Siebert - Senior Producer

You're an Adelaide local who has been working at TBWA\Melbourne. Why did you jump at the opportunity to move back to your hometown?
Liveability and the chance to be part of something new. Adelaide offers one of the best lifestyles for working professionals. It has long been known for its creative industries and to be a part of that and help shape the fabric of the state through tourism is a most rewarding challenge.
What is the Adelaide advertising industry's point of differentiation from other cities?
I think the Adelaide industry's biggest point of difference is its penchant for collaboration and the willingness to be open to new challenges and new ground. There's an immense amount of talent here and I'm inspired each and every day as I broaden my circles and meet more skilled individuals within the industry.
What is the biggest challenge in your role?
The biggest challenge in my role is always timings and budget, as it is for any producer. That's not to say those elements are issues, but they are always factors that on occasion can restrict your output. Of course, any good producer can work to tight budgets and timings, and still output a high standard of work, but I think good work should always be given the time and attention it needs to flourish.
Emily Sherwell - Business Director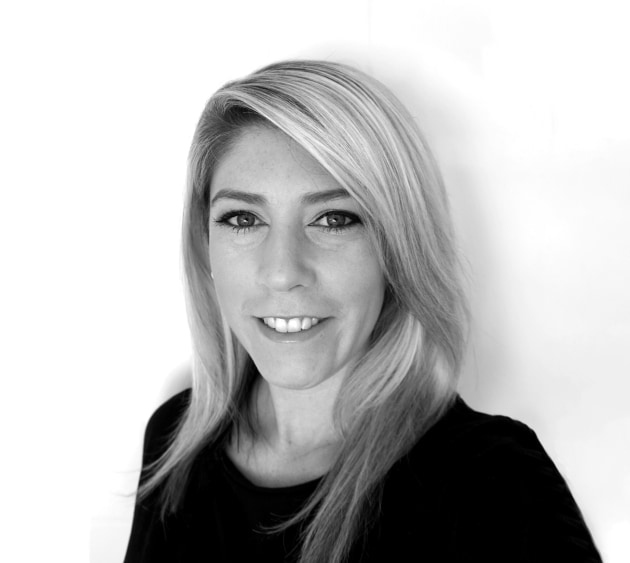 Describe what you do in your role.
As a business director, my role is really varied, which is why I enjoy it. I run the Superloop Adelaide 500 account which means I get to work closely with a lot of smart people rallying together to bring one of the country's largest events to life. My days differ from working with strategy, creative, production teams, media, managing timelines, budgets and, of course, working closely with our lovely client partners. It keeps me on my toes, which I love.
If you could work in another role in the agency, which role would it be?

Tricky question, I'd love to tell a good story and captivate an audience which creatives do really well or be able to turn something simple into a beautiful design. On the flip side, I do still really enjoy a good budget summary and timeline!
After living and working in Sydney for a decade, what has been the best part about moving back to Adelaide?
The food and wine in Adelaide are second to none, but the best part of moving back is I feel like I'm home. I wasn't expecting to fall back in love with Adelaide, but I really have. I'm surrounded by lovely people in a beautiful and vibrant state. What more could you want.
Erin Phillips - Business Manager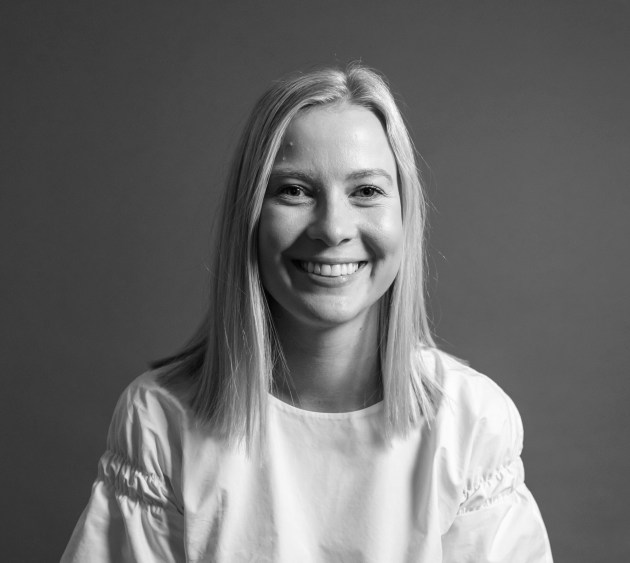 How did you get into the industry?
I tried a few different marketing areas before landing in advertising. I was working in a digital marketing agency and a client of mine recommended me for a role in an advertising agency in Adelaide. So, I'm thankful that they put me forward because without that, I'm not sure I would be in advertising or at TBWA\Adelaide today!
What made you interested in joining TBWA?
At my first meetings with TBWA everyone was so lovely, friendly and smart. I was also so excited to work on the South Australian Tourism Commission account — I feel so lucky to be able to help share all the awesome things in SA and encourage people to holiday in my home state.
What does your average day look like at work?
Usually, my day is a mix of client catch-ups and presentations, working with a planner on new briefs, working with creative on concept development and working with SATC's media agency Wavemaker. In any downtime I'm usually researching what new products we have in SA to see what we could feature in an upcoming campaign. 
Hannah Furnell - Designer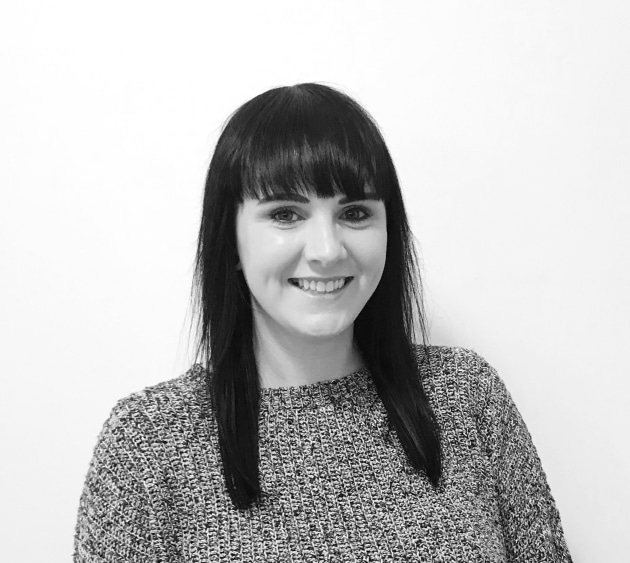 What is the most exciting part of your role?
It's exciting to be working on both local Adelaide and national clients. Having such a large audience for my design work is very rewarding, especially living in a new country. I enjoy the disruptive nature of the ideas that help drive great design, alongside working collaboratively with the larger team daily. Being part of a new office is also an exciting prospect, it will be great to see the agency grow and to be one of the originals.
You have previously worked at TBWA\Manchester. What has kept you working within the network?
I have always found there to be a great culture within the network, and the fact that we are a worldwide agency allowed me to make the move easily. I jumped at the opportunity to work at TBWA\Adelaide; swapping those rainy Manchester days for the beautiful South Aussie sunshine! I also love how TBWA as a network approaches each brief and brings unique concepts to each campaign.
Words of advice for someone wanting to become a designer.
A few things come to mind. I think it is important to get out and be inspired, whether it's attending design talks, networking with other designers or taking inspiration from your surroundings. I would also advise to keep up-to-date on the latest design trends and software. There are always new ways to make your workflow faster and it's interesting to see how new technologies integrate features to accommodate things, such as UX design and prototyping.
Have something to say on this? Share your views in the comments section below. Or if you have a news story or tip-off, drop us a line at adnews@yaffa.com.au
Sign up to the AdNews newsletter, like us on Facebook or follow us on Twitter for breaking stories and campaigns throughout the day.