Pacific has been busy building its digital credentials, with recent developments such as its TEG Analytics deal, push into new apps such as WeChat and now, in an Australian-first, its partnership with video marketing platform Playable.
But despite the publishing giant being where it wants to be in its digital growth, commercial director Nicole Bence says digital transformation is a "constantly moving beast".
Last week's TEG Analytics tie-up gives the once print-focused publisher access to readers' data beyond what it's able to gather itself, Bence says.
"Bringing together our data set, which is one of Australia's biggest lifestyle publishers, with TEGA, which is Australia's biggest lifestyle data set, gives us a very unique look at our audience," Bence says.
"The future for media isn't about always trying to do it on your own. It's about understanding what is your role in the mix, what do you have that either no one else has or that is very valuable, and then how do you make those strategic partnerships to allow you to be able to accelerate your strategy and bring to market a really valuable composition."
The new data and insights into its readers TEG gives Pacific provides it with an alternative revenue stream to advertising, which has been in steady decline due to the arrival of digital. However, Bence says there are two key areas it wants to accelerate in with this deal, one being in content.
Data from TEG will be used by Pacific's new content marketing agency Eve, headed up by ex-Saatchi & Saatchi CEO Simone Bartley and former Emotive ECD Andrew Cameron.
"That's one of the differentiators that makes Eve unique in the market and gives them a competitive edge," Bence says.
"It gives us a very unique understanding of our audience and the better you understand the audience, the better content you create. That means you get more cut through, better engagement which shifts people's emotions and connections with brands."
The other area is in Pacific's non-media revenue, Bence says, having recently worked on a project for Dairy Australia with Hatched Media in Melbourne.
"That had no media dollars attached to it, it was them simply coming to us because we could help them with a challenge that really sat more in the research and insights space, and that was a project fee," she says.
"So, the opportunity to diversify our revenue outside of just media and content and into more interesting projects and how we can provide value for clients is probably one of the areas that I'm really passionate about.
Video play
Being part of the Seven West Media family, Pacific is able to leverage a significant volume of video content to boost its play in video, which Bence says it's been "pumping" through its digital channels since February.
Now with Playable, it gives brands the chance to reach readers with videos in emails, which Bence says is an advantage given newsletter subscribers are typically more loyal readers. The fact that it's the first publisher to offer this in Australia shows the rapid pace once secure media giants have had to evolve.
"I'm surprised no one has picked this [Playable] up," Bence says.
"The advertising opportunities inside a newsletter haven't really evolved or innovated in quite some time. So for us to be able to offer in-email videos to our most loyal audiences is a great solution to have."
While the trial period of Playable has shown positive results, Bence recognises the offering isn't for all brands, with food and beauty so far being the most interested categories.
Beyond Instagram
Earlier this year Pacific's Marie Claire launched into WeChat with a mini-app to better connect with the Chinese audience both in China and Australia.
While Instagram remains a pillar for brands, new platforms such as WeChat and TikTok, have emerged. In China, government control of the internet means that WeChat is the most popular messaging app with more than one billion followers.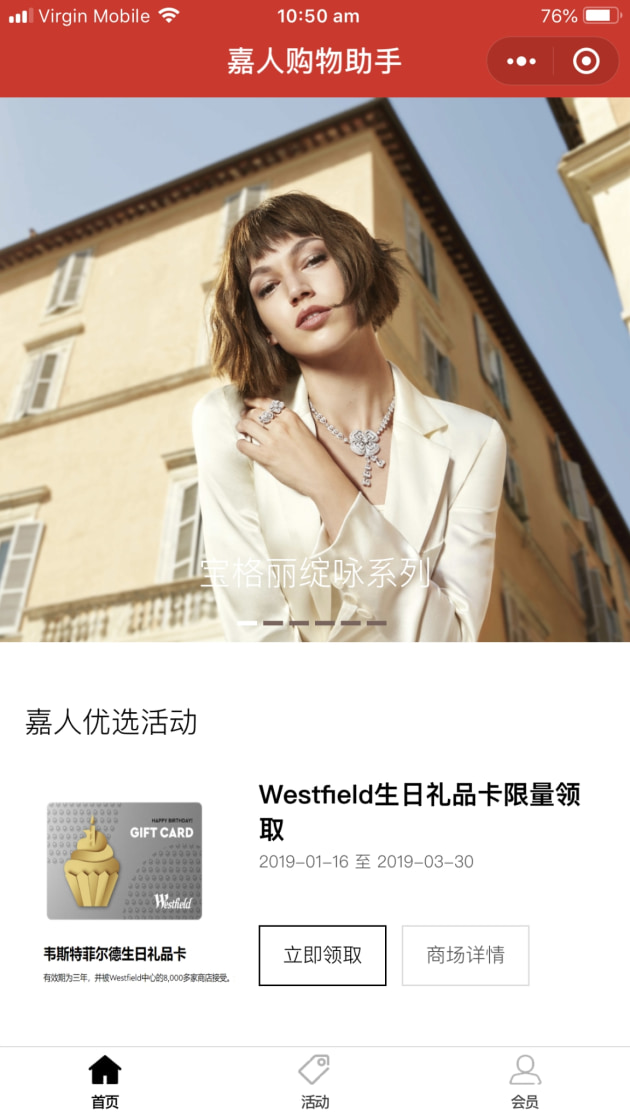 The Marie Claire China app has more than 700,000 followers, of which 65% intend on visiting Australia, so embedding itself in the app is a big boon.
"Connecting with Chinese consumer is a big strategy for us at the moment," Bence says.
"There's some of our brands that we're prioritising and we we won't just be stopping with WeChat.
"There's a number of other platforms that we're looking at, such as TikTok, and other livestreaming platforms that we know are interesting to the Chinese consumer and also to the Gen Z consumers."
Have something to say on this? Share your views in the comments section below. Or if you have a news story or tip-off, drop us a line at adnews@yaffa.com.au
Sign up to the AdNews newsletter, like us on Facebook or follow us on Twitter for breaking stories and campaigns throughout the day.